New Movies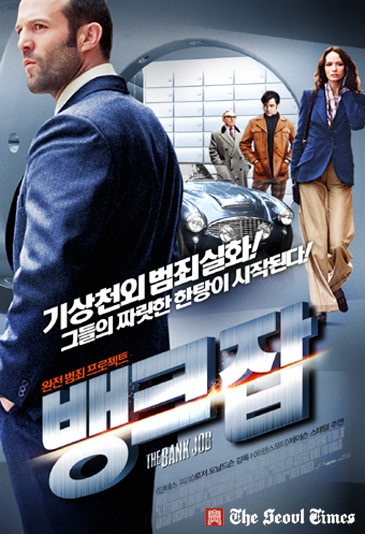 The Bank Job (뱅크잡)Synopsis

The Bank Job is a 2008 British crime film directed by Roger Donaldson and starring Jason Statham, based on the 1971 Baker Street robbery in central London, from which the money and valuables stolen were never recovered. The producers allege that the story was prevented from being told because of a D-Notice (now known as a DA-Notice) government gagging request, allegedly to protect a prominent member of the British Royal Family. According to the producers, this movie is intended to reveal the truth for the first time, although it includes significant elements of fiction and the extent to which it represents historical fact is difficult to determine.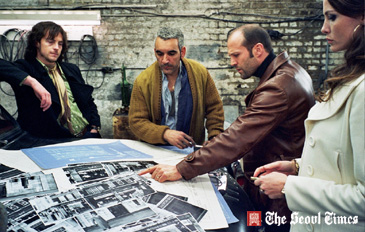 The Bank Job (뱅크잡)


About the Movie

The film is in part based on historical facts. A gang tunnelled into a branch of Lloyds Bank at the junction between Baker Street and Marylebone Road, in London, on the night of 11 September 1971 and robbed the safe deposit boxes there. The robbers had rented a leather goods shop named Le Sac, two doors down from the bank, and tunnelled a distance of approximately 40 feet (12 metres), passing under the intervening Chicken Inn restaurant. Robert Rowlands, a radio ham operator, overheard conversations between the robbers and their rooftop lookout. He contacted police and tape recorded the conversations, which were subsequently made public. The film includes lines recorded by Rowlands, such as the lookout's comment that "Money may be your god, but it's not mine, and I'm fucking off." After four days of news coverage, British authorities issued a D-Notice, requesting that news coverage be discontinued for reasons of national security, and the story disappeared from newspapers. The purpose for the D-Notice was never disclosed, and its existence was not confirmed until recently. The film's producers claim that they have an inside source, identified in press reports as George McIndoe, who served as an executive producer. The film's claims that the issuance of the D-Notice was because a safe deposit box held sex pictures of Princess Margaret, and the possible connection to Michael X (whose governmental file purportedly is secret until 2054), are apparently based on information provided by McIndoe, though it is not clear what is the basis of his information or how specific it is supposed to be. The film makers apparently have acknowledged that they made up the character Martine, and The New Yorker's conclusion that it is "impossible to say how much of the film's story is true" appears to be correct.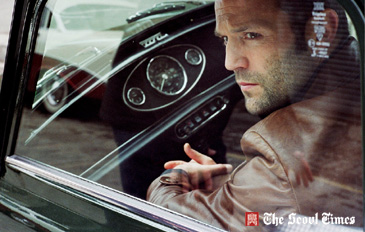 The Bank Job (뱅크잡)


Cast & Crew

Directed by Roger Donaldson
Produced by David Alper
Written by Dick Clement, Ian La Frenais, George McIndoe, Aaron Shuster
Starring Jason Statham, Saffron Burrows
Music by J. Peter Robinson
Cinematography Michael Coulter
Editing by John Gilbert
Distributed by Lions Gate Entertainment (US, UK)
Paramount Pictures (Australia)
Release date(s) 29 February 2008
Running time 1 hr. 51 mins.
Country UK
Language English

Synopsis

영국, 카 딜러 '테리'는 옛 애인 '마틴' 으로 부터 경보장치가 24시간 동안 해제되는 로이드 은행을 털자는 제안을 받는다. 절호의 찬스라고 판단한 '테리'는 포르노 배우 '데이브', 사진 작가 '케빈', 콘크리트 전문가 '밤바스', 양복 전단사 '가이', 새 신랑 '에디'를 불러 모으고... 평범하게 살아가던 아마추어 7인의 일당이 의기투합하게 된다. 이들은 13m의 지하 터널을 뚫고 은행에 도착, 전문가 못지 않은 실력으로 수백개 금고에 보관중이던 돈과 보석을 챙겨 400억원의 짜릿한 한탕에 성공한다. 그러나!! 이들의 뒤를 쫓는 것은 경찰만이 아니었다. MI5(영국군사정보국)와 범죄 조직까지 일당을 먼저 찾기 위해 혈안이 되면서 그들이 훔친 것 중에는 돈 외에도 무언가 더 있다는 사실을 알게 되는데...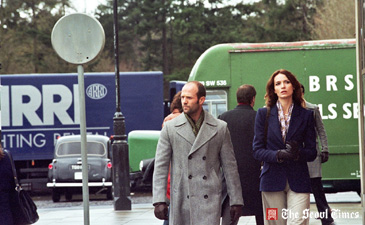 The Bank Job (뱅크잡)


About the Movie

11월 1-2일 개봉이벤트에서
'배꼽 없는 요리사' 식사쿠폰 등 다양한 경품 화제

대규모 프로모션으로 주목을 받고 있는 <뱅크 잡>은 11월 1일, 2일 양일간 롯데 시네마 건대 입구점에서 또 하나의 초특급 개봉이벤트를 진행할 예정이다. 열쇠로 경품이 들어있는 금고를 열어서 나오는 경품을 주는 독특한 컨셉으로 치뤄질 개봉이벤트에는 재규어 시승권과 태국 여행 상품권, 페리페라 화장품 등과 함께 '배꼽 없는 요리사' 식사권도 경품에 포함되었다. 이는 다양한 관객층을 생각한 세심한 경품구성이라고 볼 수 있다. 약 4만원 상당의 '<뱅크 잡>세트메뉴-트라쉬드리옹&아메리카노'는 <뱅크 잡>이벤트를 통해 얻은 식사권을 가진 관객들에게만 제공되는 메뉴로 메인 디쉬 뿐만 아니라 디저트로 커피까지 즐길 수 있는 퀄리티 높은 경품이다. <뱅크 잡>처럼 은행 비밀금고를 터는 듯한(?) 개봉이벤트와 다양한 관객층까지 고려한 경품은 영화에 대한 인지도와 호감도를 더욱 높일 것으로 예상된다.



Cast & Crew

제 목: 뱅크 잡 The Bank Job
장 르: 초특급 범죄 스릴러
감 독: 로저 도날드슨
출 연: 제이슨 스태덤, 섀프론 버로즈, 다니엘 메이스,
스티븐 캠벨 무어
수 입: ㈜코랄픽쳐스
배 급: ㈜싸이더스 FNH
관람등급: 15세 이상 관람가
러닝타임: 111분
국내개봉: 2008년 10월 30일

홈페이지: http://www.thebankjob.co.kr
ST Photo Gallery
Photo News
Embassy Events
Econo People 2005
Fashion Images
New Movies
Travel Images
Nayan Sthankiya's Photo Features New
Abuses of Iraqi Prisoners of War
Academy Awards Photos 2004
Adolf Hitler
Aishwarya Rai-Indian actress
Buddha`s Birthday 2004
Cannes 2004 — 57th Cannes Film Festival
Choi Tae-Ji Photo Gallery
Comfort Woman Picture Gallery
Crown Prince Felipe of Spain
Dokdo Photo Gallery
Erotic Paintings of Hyewon and Danwon
Franz`s Art Exhibition
Gando Photo Gallery
Geisha in Japan
Gwangju Massacre
Jeju Island
Kim Jong-Il and Kim Il-Sung
Koguryo Murals
Korean War (1950-53)
Madonna
Miss Universe 2004
Miss World Contest 2003
Mt. Kumkang or Mt. Diamond New
Natural Beauty of Korea
Rape of Nanjing (Nanjing Massacre)
Rio Carnival 2004
Ronald Reagan`s Life in Pictures
ST Family
Sonia Gandhi and Gandhi Clan
Taj Mahal Photo Gallery
Ukrainian Embassy
World War Two
Photo Gallery of World Newspapers/Media
Times of India
Hindustan Times
SantaBanta.com
Straights Times (Singapore)
Chicago Sun-Times
Moscow Times