New Movies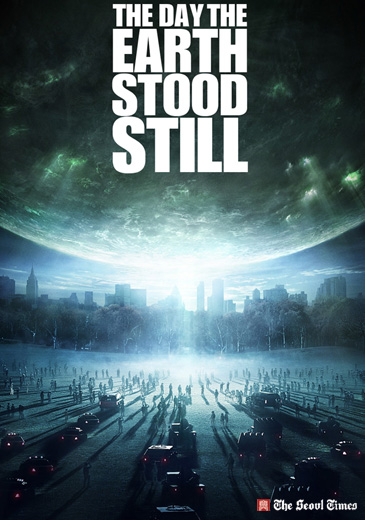 The Day The Earth Stood Still (지구가 멈추는 날)Synopsis

"The Day the Earth Stood Still" is 20th Century Fox's contemporary reinvention of its 1951 classic. Ke0anu Reeves portrays Klaatu, an alien whose arrival on our planet triggers a global upheaval. As governments and scientists race to unravel the mystery behind the visitor's appearance, a woman (Jennifer Connelly) and her young stepson get caught up in his mission – and come to understand the ramifications of his being a self-described "friend to the Earth."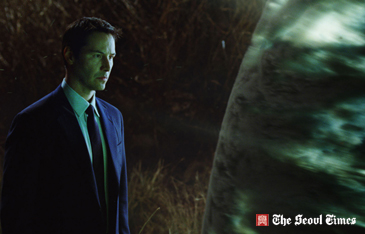 The Day The Earth Stood Still (지구가 멈추는 날)


About the Movie

The perfect remake of The Day the Earth Stood Still 2008

The 2008 remake about an alien and his indestructible robot will star Keanu Reeves as Klaatu, Jennifer Connelly as Helen Benson, Jaden Smith as Jacob, and Kathy Bates. Gort has not been cast at this time and will most likely be created using SFX.

The remake of The Day the Earth Stood Still will supposedly remain true to the original movie. However, there is a chance the remake will more likely remain true to the short story upon which the 1951 movie is based. In either case, the alien weaponry seems to have been upgraded. In addition to a city going dark, and a very brief look at the new Gort, the film trailer shows a cloud of black smoke, capable of rapid movement and disintegrating matter on contact. In the 1951 movie, Gort is described as one of a race of robots created by the planets to maintain peace throughout the galaxy. If the 2008 remake follows "Farewell to the Master," the short story by Harry Bates upon which the 1951 movie is based will be used for the ending, which will not be revealed here.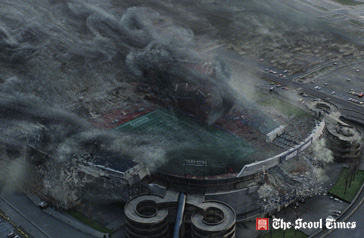 The Day The Earth Stood Still (지구가 멈추는 날)


Cast & Crew

Director: Scott Derrickson
Produced: Paul Harris Boardman, Erwin Stoff, Gregory Goodman
Writers (WGA): David Scarpa (screenplay)
Edmund H. North (1951 screenplay)
Cast: Keanu Reeves, Jennifer Connelly
Genres: Science Fiction/Fantasy and Remake
Distributors: 20th Century Fox Distribution
Release Date: 24 December 2008

Synopsis

뉴욕 센트럴 파크에 떨어진 거대한 미확인 물체.
그리고 그 안에서 나타난 정체 불명의 한 남자.

이 남자는 수세기 동안 인간과 인간이 만들어 낸 모든 것을 멸하기 위한 거대한 공격을 계획 중이다. 하지만 미국 정부는 이 남자가 어디서 왔는지 무엇 때문에 이러한 공격을 감행 하려는 것인지, 그 어떤 실마리도 찾지 못한다. 이렇게 국가의 모든 전력이 투입되어 그의 수수께끼를 파헤치고 있는 사이, 지구를 향한 공격은 시작되고 모든 것이 사라지기 시작하는데...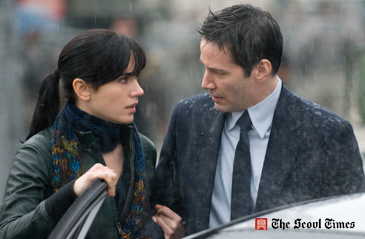 The Day The Earth Stood Still (지구가 멈추는 날)


About the Movie

키아누 리브스가 지구를 구하기 위해 날아온다.

<지구가 멈추는 날> 은 할리우드 빅스타 키아누 리브스와 제니퍼 코넬리가 열연한 블록버스터. 이번에 공개된 두 장의 스틸은 지금껏 블록버스터라고 알려진 영화들의 스케일과 비교조차 할 수 없는 막강한 규모와 웅장한 분위기로 보는 이들의 시선을 사로잡는다.

액션블록버스터 히어로 키아누 리브스, <지구가 멈추는 날>로 전격 귀한하다!

블록버스터의 히어로 키아누 리브스가 전격 귀환하는 <지구가 멈추는 날> 은 인류가 만들어낸 모든 것을 파멸시키기 위해 지구에 온 한 남자와, 그로 인해 인류에 닥친 거대한 위기를 담은 초대형 액션블록버스터. 이 작품에서 키아누 리브스는 외계인 '클라투'로 변신, 거대한 '스피어 (인류를 위협하며 지구의 생명체만을 흡수하는 미확인 물체)' 와 초소형 로봇 '나노봇'을 동반해 인류를 위협한다. 특히 '클라투'는 전기를 움직일 수 있는 능력으로 각종 주요 시스템을 조작, 세계를 혼란에 빠뜨리며 누구도 상상치 못한 거대한 계획을 하나하나 실현해 나간다. 키아누 리스브는 '클라투'를 냉소적이고 감정이 결여된 표정과 절제된 동작으로 표현해 새로운 연기 변신을 선보이며 스크린을 압도하는 카리스마로 전세계 관객들을 매료시킬 것이다.

인간이 죽으면 지구가 살고,
인간이 살면 지구가 죽는다!

높은 완성도와 거대한 스케일 및 키아누 리브스와 제니퍼 코넬리의 완벽한 연기로 기대를 모으고 있는 액션블록버스터 <지구가 멈추는 날> 은 시대를 뛰어넘는 주제와 관객을 압도하는 화려한 볼거리로 무장, 2008년 12월 액션블록버스터의 역사를 새롭게 쓸 것이다.



Cast & Crew

제목: <지구가 멈추는 날>
감독: 스콧 데릭슨
출연: 키아누 리브스, 제니퍼 코넬리
장르: SF, 액션블록버스터
수입: 이십세기폭스코리아
개봉예정일: 2008.12.24
제작국가: 미국

홈페이지: http://thedaytheearthstoodstillmovie.com
ST Photo Gallery
Photo News
Embassy Events
Econo People 2005
Fashion Images
New Movies
Travel Images
Nayan Sthankiya's Photo Features New
Abuses of Iraqi Prisoners of War
Academy Awards Photos 2004
Adolf Hitler
Aishwarya Rai-Indian actress
Buddha`s Birthday 2004
Cannes 2004 — 57th Cannes Film Festival
Choi Tae-Ji Photo Gallery
Comfort Woman Picture Gallery
Crown Prince Felipe of Spain
Dokdo Photo Gallery
Erotic Paintings of Hyewon and Danwon
Franz`s Art Exhibition
Gando Photo Gallery
Geisha in Japan
Gwangju Massacre
Jeju Island
Kim Jong-Il and Kim Il-Sung
Koguryo Murals
Korean War (1950-53)
Madonna
Miss Universe 2004
Miss World Contest 2003
Mt. Kumkang or Mt. Diamond New
Natural Beauty of Korea
Rape of Nanjing (Nanjing Massacre)
Rio Carnival 2004
Ronald Reagan`s Life in Pictures
ST Family
Sonia Gandhi and Gandhi Clan
Taj Mahal Photo Gallery
Ukrainian Embassy
World War Two
Photo Gallery of World Newspapers/Media
Times of India
Hindustan Times
SantaBanta.com
Straights Times (Singapore)
Chicago Sun-Times
Moscow Times