Fashion Images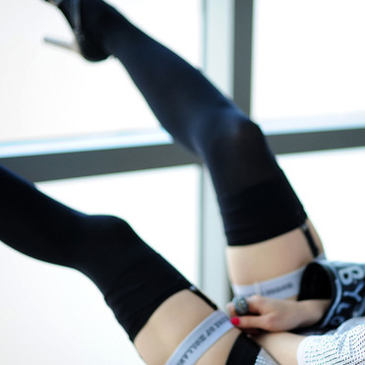 Brown Eyed Girls' Miryo to make a solo debutSouth Korean girl group, Brown Eyed Girls' member Miryo will make a debut as a solo, Nega Networks, the company which managers the girl group announced on Feb. 3, 2012.

But, Miryo's title song "Dirty" did not pass the KBS review and was not allowed to be broadcast.

Nega said that there was a problem in the lyrics and that some of the words used (Cockeyed/squint) had a harmful meaning towards people with eye sight disabilities.

"We will adjust a part of the song's lyrics and Miryo will be back on stage to promote her track."

As for now though, Miryo will be promoting another track from her album, "Leggo' instead of 'Dirty' for all coming performances until the track is edited.

The Brown Eyed Girls, often abbreviated as B.E.G., is a South Korean girl group managed by Nega Network. The group consists of four members: Jea, Miryo, Narsha, and Gain. They've debuted as an R&B/ballad vocal group in 2006 and challenged themselves with different music genres.

Rising to popularity in 2008, with L.O.V.E. and retro dance music How Come, they went and completed their transition into a electronica/pop group with Abracadabra and Sign in 2009. The group made their debut in Japan in 2010 while the members worked on their solo activities in Korea.

After tow years and two months the group returned with Sixth Sense, breaking away from the synth-based and electronic music, it is considered as Korea's first rhapsody inspired soul hybrid.
ST Photo Gallery
Photo News
Embassy Events
Econo People 2005
Fashion Images
New Movies
Travel Images
Nayan Sthankiya's Photo Features New
Abuses of Iraqi Prisoners of War
Academy Awards Photos 2004
Adolf Hitler
Aishwarya Rai-Indian actress
Buddha`s Birthday 2004
Cannes 2004 — 57th Cannes Film Festival
Choi Tae-Ji Photo Gallery
Comfort Woman Picture Gallery
Crown Prince Felipe of Spain
Dokdo Photo Gallery
Erotic Paintings of Hyewon and Danwon
Franz`s Art Exhibition
Gando Photo Gallery
Geisha in Japan
Gwangju Massacre
Jeju Island
Kim Jong-Il and Kim Il-Sung
Koguryo Murals
Korean War (1950-53)
Madonna
Miss Universe 2004
Miss World Contest 2003
Mt. Kumkang or Mt. Diamond New
Natural Beauty of Korea
Rape of Nanjing (Nanjing Massacre)
Rio Carnival 2004
Ronald Reagan`s Life in Pictures
ST Family
Sonia Gandhi and Gandhi Clan
Taj Mahal Photo Gallery
Ukrainian Embassy
World War Two
Photo Gallery of World Newspapers/Media
Times of India
Hindustan Times
SantaBanta.com
Straights Times (Singapore)
Chicago Sun-Times
Moscow Times