Fashion Images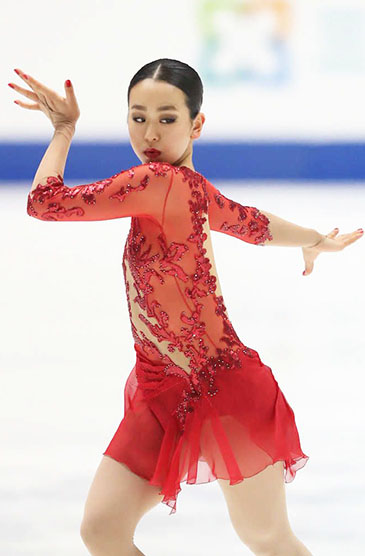 Japan's Asada Mao Wants to Be Better Friend with Her Ex-Rivals Yuna Kim of South KoreaJapan's figure skating legend Asada Mao (浅ï£ 真äç) recently told in public that she always wanted to beat Yuna Kim (ÑÑæÁä®). Mao also said that she respected Kim at the same time.

"I want to learn English or Korean to become better friend of Kim," Mao said.

A sports superstar both at home and abroad, Mao was the three-time figure skating world champion. She was the 2010 Olympic silver medalist and a three-time world champion in 2008, 2010, and in 2014.

Meantime, Kim was even more impressive superstar figure skater with much better records than Mao. Kim won the gold medal at the 2010 Vancouver Games. She stopped short of winning silver in Sochi in 2014.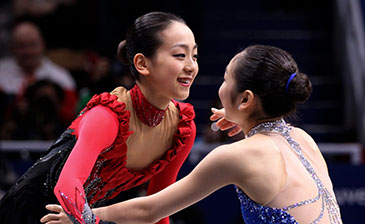 Asada Mao (left) and Yuna Kim



She renewed world's records more than a dozen times in international figure skating competitions, winning most major titles.

The world started calling Yuna Kim as "Queen Yuna," making her a legend of the figure skating.

However, both figure skating legends retired in recent years.

Asada Mao, once the greatest female ice skater in history, retired in April 2017.

Yuna Kim retired a little earlier in 2014. Both had long been rivals as the world's most famed ice skaters, representing South Korea and Japan, respectively.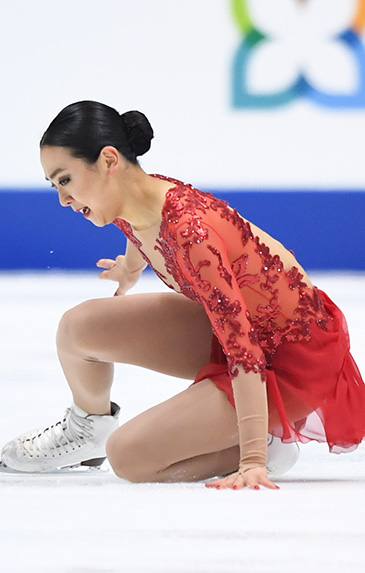 Asada Mao (浅ï£真äç)



The two same-aged sports stars first met at the Junior Grand Prix in Helsinki, Finland, in December 2004. They were at the age of 14.

At that time Mao defeated Kim by a huge margin with 178.83 points. As junior skater Mao was performing better than his Korean rival.

But it was in 2010 at the Vancouver Winter Olympics that Kim started beating Mao in international competitions.

Although Mao was highly praised at the Games, Kim set a new world record with 78.50 points. Mao had to be satisfied with a silver medal as the gold went to Kim.

Who Is Asada Mao (浅ï£真äç)?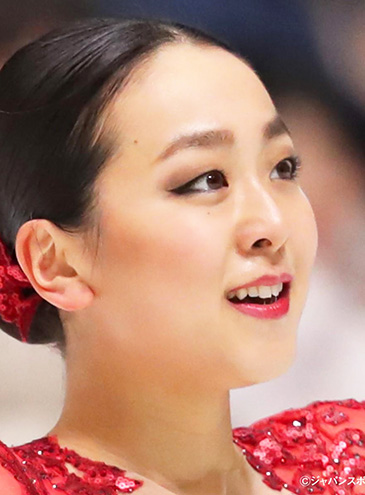 Asada Mao (浅ï£真äç)



The three-time figure skating world champion Asada Mao (浅ï£真äç) was a superstar both at home and abroad.

A Japanese national sports superstar, she was the 2010 Olympic silver medalist, a three-time world champion (2008, 2010, 2014).

Mao's elegance and artistry on the ice earned her a worldwide fame, following amongst skating fans and media alike.

Once USA Today columnist Christine Brennan, whose book ¡°Inside Edge¡± was selected as one of the top 100 sports books of all time, put Mao¡¯s impact into perspective after she announced her retirement in April of 2017.

¡°Mao was one of the greatest skaters in the history of the sport,¡± Brennan wrote at the time. ¡°She was ground-breaking, innovative, lyrical, beautiful — just a delight to watch and cover. She was a wonderful athlete and masterful artist, which means she embodied the essence of her sport.¡±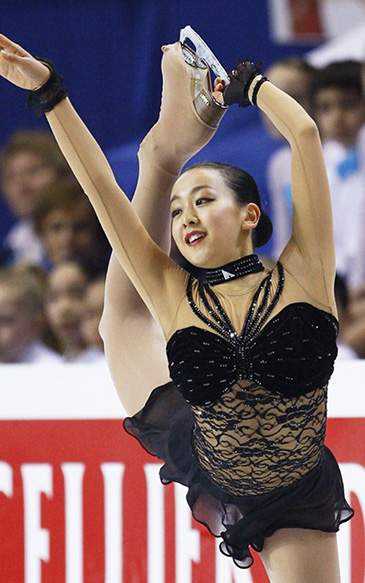 Asada Mao (浅ï£真äç)



¡°Mao and Yuna Kim lit a fire under that part of the world for the sport,¡± ISU announcer Ted Barton commented following Mao¡¯s retirement.

Indeed, Mao and Kim inspired a generation of skaters that are now on the world stage.

¡°The rivalry between the Asian queens of skating was the most exciting skating era of Heisei,¡± Emi Watanbe, Japan¡¯s first female world figure skating medalist, said in the past. ¡°It would be Yuna Kim and Mao who made us glued to the sport. Mao was not always a winner, but her effort to succeed with the triple axel made history.¡±

Only a twist of fate, a birthday nearly four months after the cutoff date, prevented Mao from competing in the 2006 Turin Olympics, where compatriot Shizuka Arakawa won the gold. Mao¡¯s list of achievements is both lengthy and impressive.

She was the first junior woman to land a triple axel in international competition, when she did it at the 2004 Junior Grand Prix Final. She was the world junior champion in 2005 and runner-up to Kim the next year.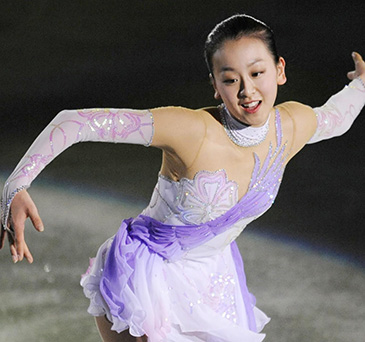 Asada Mao (浅ï£真äç)



One of the highlights of her career, a dramatic victory over Kim at the 2008 GP Final in South Korea, saw her become the first woman to land two triple axels in the same program. That triumph was one of four for Mao in the GP Final.

A six-time national champion, Mao was also the first skater to win all seven events on the GP circuit.

Mao set numerous world records during her junior and senior career. Two of the marks she established at the world junior championships in 2005 (free skate score, combined total score) stood for more than six years — a phenomenal amount of time in skating.

Mao¡¯s senior world titles (2008, 2010, 2014) were crowning moments in her illustrious career, but the sport¡¯s ultimate prize — the Olympic gold medal — eluded her. She claimed the silver behind Kim at the 2010 Vancouver Games, and ended up sixth at the 2014 Sochi Games.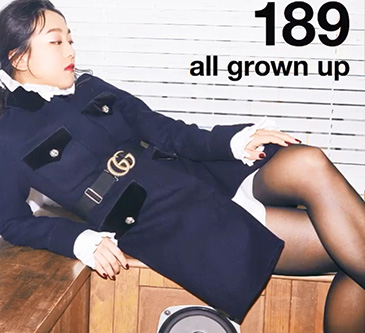 Asada Mao (浅ï£真äç)



Despite missing out on the gold, Mao left as a revered figure in skating.

¡°Her exquisite edges, striking body positions and sublime footwork were a testament to a level of refinement few if any rivals could match,¡± Hersh wrote when Mao retired.

Mao took a year off from competition after Sochi in a bid to rejuvenate herself, but won just one event (the 2015 Cup of China) in two more seasons before deciding to retire.

Two years after hanging up her skates, Japan is still searching for Mao¡¯s successor. The void she left is significant, both in terms of her ability and the affect she had on supporters.

¡°A true champion in many ways has made Mao a forever favorite in my list of champions,¡± stated Watanabe. ¡°Not only in skating, but other sports included.¡±

Her combination of grace and athleticism, along with her charisma, made Mao a fantastic ambassador for both skating and Japan, and one who will long be remembered.

Asada Mao (浅ï£真äç)Photo Gallery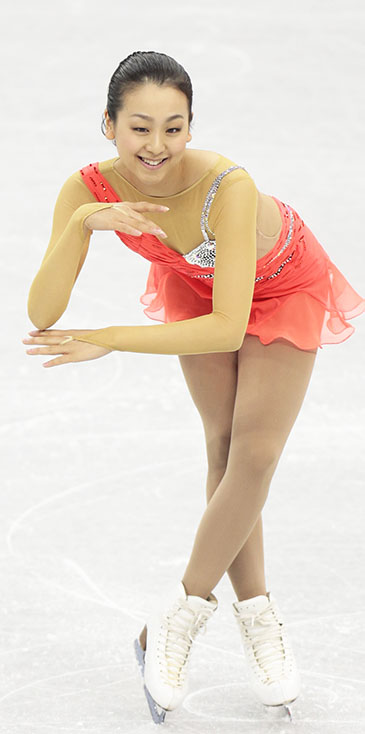 Asada Mao (浅ï£真äç)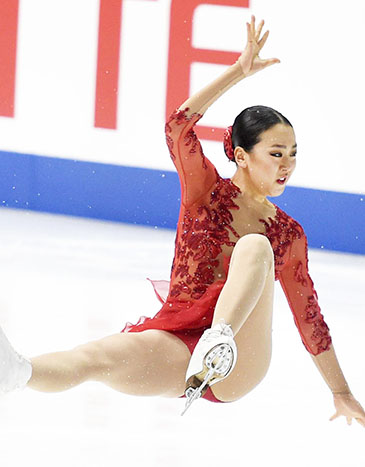 Asada Mao (浅ï£真äç)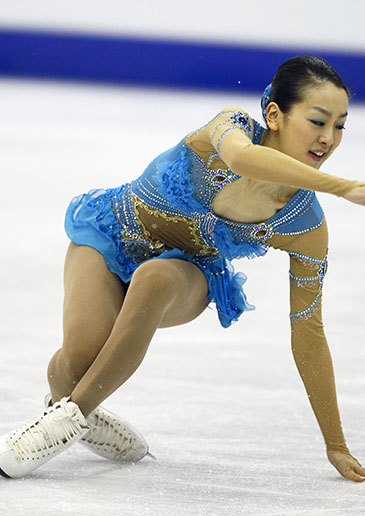 Asada Mao (浅ï£真äç)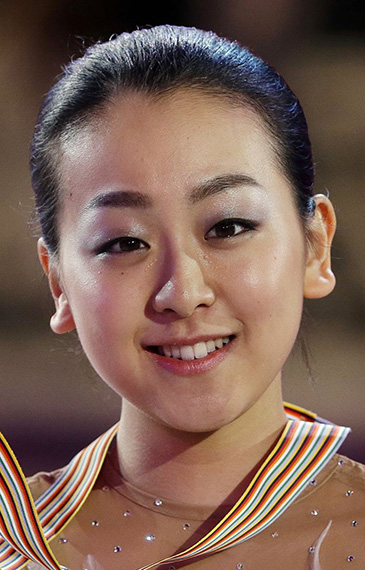 Asada Mao (浅ï£真äç)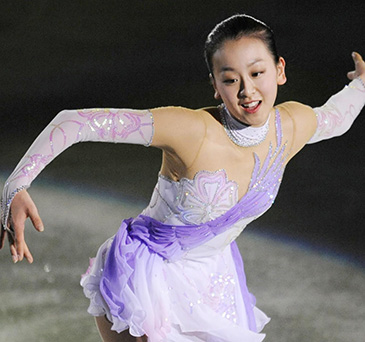 Asada Mao (浅ï£真äç)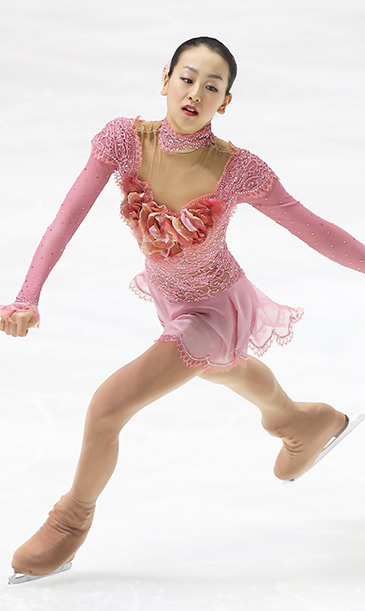 Asada Mao (浅ï£真äç)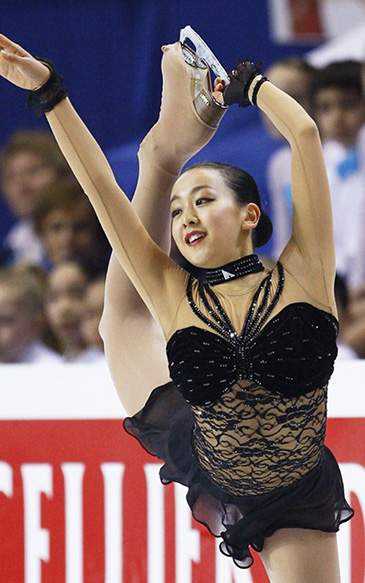 Asada Mao (浅ï£真äç)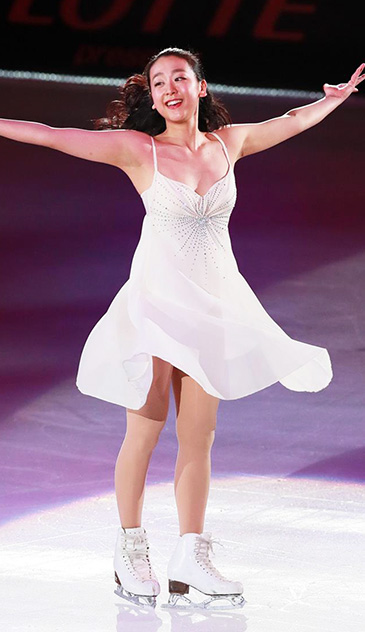 Asada Mao (浅ï£真äç)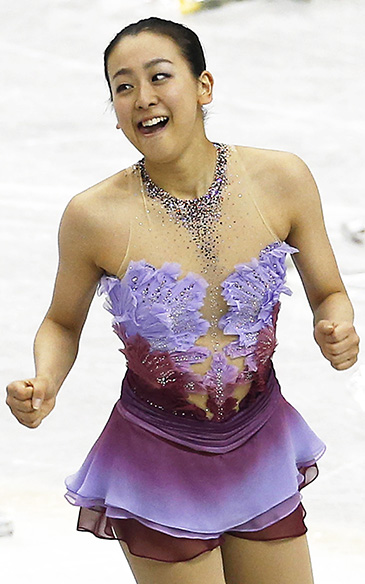 Asada Mao (浅ï£真äç)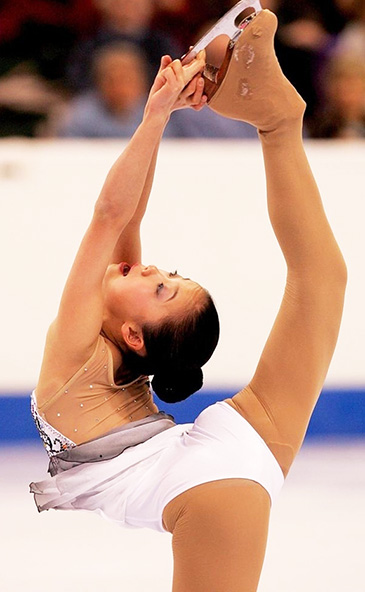 Asada Mao (浅ï£真äç)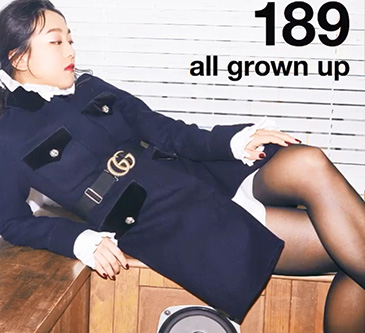 Asada Mao (浅ï£真äç)
Asada Mao (浅ï£真äç)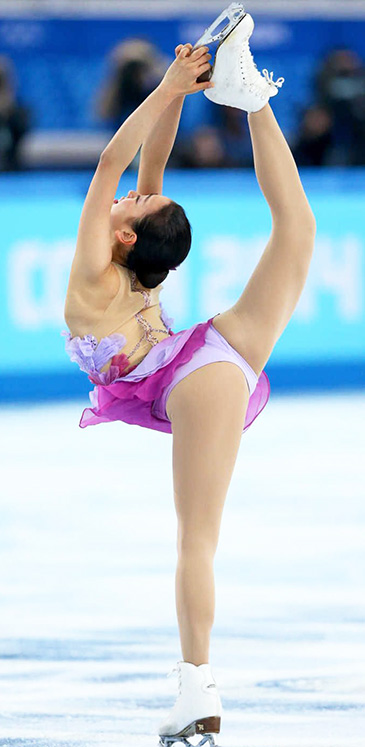 Asada Mao (浅ï£真äç)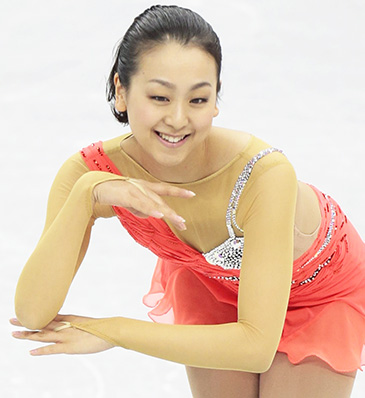 Asada Mao (浅ï£真äç)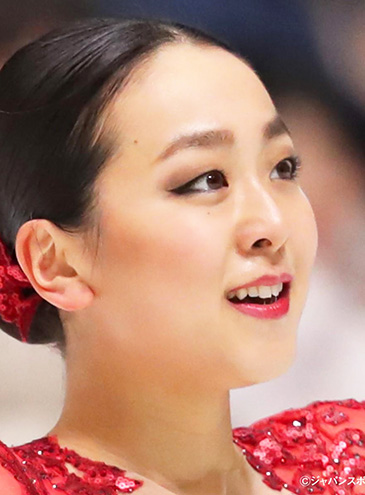 Asada Mao (浅ï£真äç)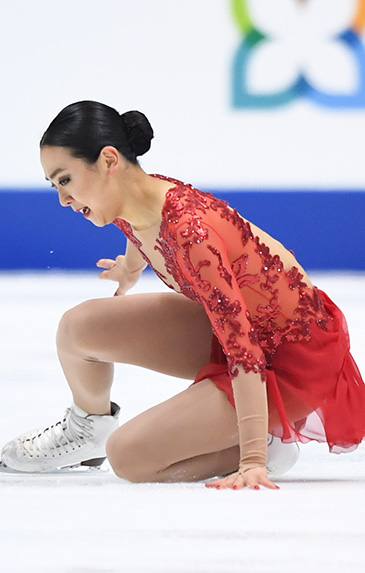 Asada Mao (浅ï£真äç)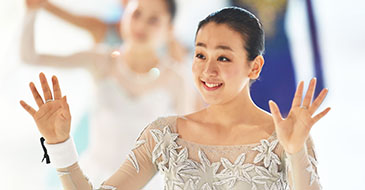 Asada Mao (浅ï£真äç)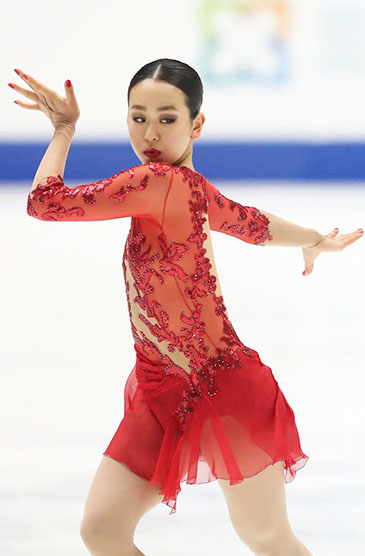 Asada Mao (浅ï£真äç)
ST Photo Gallery
Photo News
Embassy Events
Econo People 2005
Fashion Images
New Movies
Travel Images
Nayan Sthankiya's Photo Features New
Abuses of Iraqi Prisoners of War
Academy Awards Photos 2004
Adolf Hitler
Aishwarya Rai-Indian actress
Buddha`s Birthday 2004
Cannes 2004 — 57th Cannes Film Festival
Choi Tae-Ji Photo Gallery
Comfort Woman Picture Gallery
Crown Prince Felipe of Spain
Dokdo Photo Gallery
Erotic Paintings of Hyewon and Danwon
Franz`s Art Exhibition
Gando Photo Gallery
Geisha in Japan
Gwangju Massacre
Jeju Island
Kim Jong-Il and Kim Il-Sung
Koguryo Murals
Korean War (1950-53)
Madonna
Miss Universe 2004
Miss World Contest 2003
Mt. Kumkang or Mt. Diamond New
Natural Beauty of Korea
Rape of Nanjing (Nanjing Massacre)
Rio Carnival 2004
Ronald Reagan`s Life in Pictures
ST Family
Sonia Gandhi and Gandhi Clan
Taj Mahal Photo Gallery
Ukrainian Embassy
World War Two
Photo Gallery of World Newspapers/Media
Times of India
Hindustan Times
SantaBanta.com
Straights Times (Singapore)
Chicago Sun-Times
Moscow Times