Fashion Images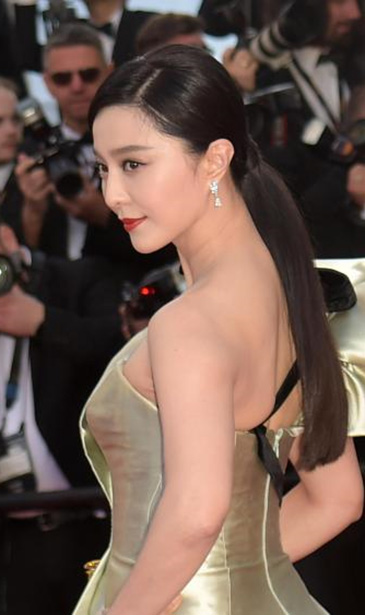 Fan Bingbing (ÛõÞ¼Þ¼) FinedThe beautiful Chinese actress Fan Bingbing (ÛõÞ¼Þ¼) was fined for tax evasion. The 37-year-old star had disappeared from public view since June, 2018.

The state-run news agency Xinhua reported Fan was ordered by Chinese court to pay almost $130 million for concealing from the authorities her true remuneration and for avoiding millions of dollars in taxes.

Fan and her companies were ordered to pay some $42 million in late taxes and fees as well as a fine of $86 million.

The Chinese government said that criminal charges would not be filed against her if she pays all the money. It took into consideration the fact that she was a first-time offender.

Who Is Fan Bingbing?

Fan Bingbing was born on Sept. 16, 1981. She is a Chinese-born internationally-renowned actress, model, television producer, and pop singer.

Fan rose to fame in East Asia in 1998–1999 with the TV costume drama series My Fair Princess. In 2003, she starred in Cell Phone, which became the highest-grossing Chinese film of the year, and received critical acclaim at the Hundred Flowers Awards.

She has starred in many films, most notably Lost in Beijing (2007), Buddha Mountain (2011), Double Xposure (2012) and I Am Not Madame Bovary (2016), where she received awards from prestigious award ceremonies such as the Golden Horse Film Festival and Awards, Tokyo International Film Festival, San Sebastián International Film Festival and Asian Film Awards.

She has participated in many foreign-language films, such as the French film Stretch (2011), the Korean film My Way (2011) and the Hollywood superhero blockbuster X-Men: Days of Future Past (2014).

Since 2013, Fan has been listed as the highest-paid celebrity in the Forbes China Celebrity 100 list for four years in a row after ranking in the top 10 every year since 2006.

She is one of the highest-paid actresses in the world and has been called a global fashion icon due to her frequent appearances on the red carpet, movie premieres, and fashion shows.

Fan has been missing for nearly three months. She was last seen in public on July 1, 2018 and has not been active on social media and her Weibo (a Chinese social media account where she has 62 million followers) has been inactive since 23 July. Some have speculated that her disappearance may be related to allegations of tax evasion, an allegation denied by her studio.

On July 28, a Chinese newspaper reported that she had been banned from leaving the country. However, this story was later retracted.
ST Photo Gallery
Photo News
Embassy Events
Econo People 2005
Fashion Images
New Movies
Travel Images
Nayan Sthankiya's Photo Features New
Abuses of Iraqi Prisoners of War
Academy Awards Photos 2004
Adolf Hitler
Aishwarya Rai-Indian actress
Buddha`s Birthday 2004
Cannes 2004 — 57th Cannes Film Festival
Choi Tae-Ji Photo Gallery
Comfort Woman Picture Gallery
Crown Prince Felipe of Spain
Dokdo Photo Gallery
Erotic Paintings of Hyewon and Danwon
Franz`s Art Exhibition
Gando Photo Gallery
Geisha in Japan
Gwangju Massacre
Jeju Island
Kim Jong-Il and Kim Il-Sung
Koguryo Murals
Korean War (1950-53)
Madonna
Miss Universe 2004
Miss World Contest 2003
Mt. Kumkang or Mt. Diamond New
Natural Beauty of Korea
Rape of Nanjing (Nanjing Massacre)
Rio Carnival 2004
Ronald Reagan`s Life in Pictures
ST Family
Sonia Gandhi and Gandhi Clan
Taj Mahal Photo Gallery
Ukrainian Embassy
World War Two
Photo Gallery of World Newspapers/Media
Times of India
Hindustan Times
SantaBanta.com
Straights Times (Singapore)
Chicago Sun-Times
Moscow Times