Fashion Images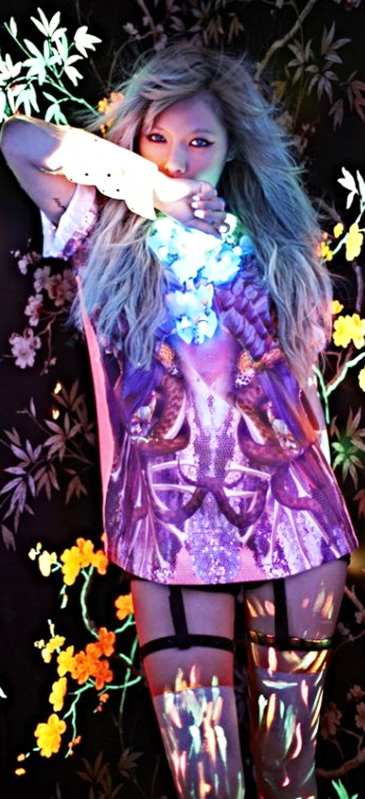 "4Minute" ReturnsA five-member South Korean girl band "4Minute" will make a comeback after a year of hiatus, its management company "Cube Entertainment" officially announced on April 17, 2013.

4Minute will start selling its mini-album Nor. 4 on April 25, 2013, the company said in a statement.

In a teaser 4Minute showed their spruced-up images and charismatic stage manner as well as stylish fashion.

The girl group was formed in 2009 by Cube Entertainment with music singles and albums released primarily in South Korea and Japan.

The members of the group are Nam Ji-hyun, Heo Ga-yoon, Jeon Ji-yoon, Kim Hyun-a, and Kwon So-hyun.

The group debuted in June 2009 with its first single, "Hot Issue", and in December 2010, it released its first Japanese album, Diamond. In 2011, the group released its first Korean full length album, 4Minutes Left.

The group received the Bonsang Award at the 20th Seoul Music Awards, and the Kpop New Artist Award at the 2010 Billboard Japan Music Awards.
ST Photo Gallery
Photo News
Embassy Events
Econo People 2005
Fashion Images
New Movies
Travel Images
Nayan Sthankiya's Photo Features New
Abuses of Iraqi Prisoners of War
Academy Awards Photos 2004
Adolf Hitler
Aishwarya Rai-Indian actress
Buddha`s Birthday 2004
Cannes 2004 — 57th Cannes Film Festival
Choi Tae-Ji Photo Gallery
Comfort Woman Picture Gallery
Crown Prince Felipe of Spain
Dokdo Photo Gallery
Erotic Paintings of Hyewon and Danwon
Franz`s Art Exhibition
Gando Photo Gallery
Geisha in Japan
Gwangju Massacre
Jeju Island
Kim Jong-Il and Kim Il-Sung
Koguryo Murals
Korean War (1950-53)
Madonna
Miss Universe 2004
Miss World Contest 2003
Mt. Kumkang or Mt. Diamond New
Natural Beauty of Korea
Rape of Nanjing (Nanjing Massacre)
Rio Carnival 2004
Ronald Reagan`s Life in Pictures
ST Family
Sonia Gandhi and Gandhi Clan
Taj Mahal Photo Gallery
Ukrainian Embassy
World War Two
Photo Gallery of World Newspapers/Media
Times of India
Hindustan Times
SantaBanta.com
Straights Times (Singapore)
Chicago Sun-Times
Moscow Times