Embassy Events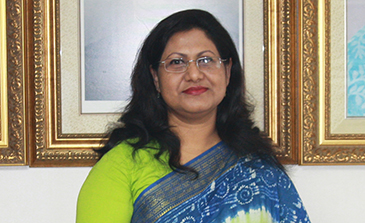 Bangladesh Envoy All Out for Ties with S. Korea"People to People" Ties Stressed by Madam Abida Islam

The Seoul Times has recently interviewed Bangladesh Ambassador to South Korea Abida Islam, who started her ambassadorial duty early in 2018. The lady ambassador has been quite active in her ambassadorial duty, hosting or attending a host of events to promote the mutual ties between Bangladesh and South Korea.

As recently as Sept. 19 (Wednesday), 2018, Ambassador Islam hosted a event "Bangladesh Development Fair" in Ansan in Gyeonggi Province just southwest of Seoul to promote her nation among the local Koreans. Asan's Vice Mayor Lee Jin-Soo and scores of other VIP guests were invited to the event.

In the interview madam ambassador revealed her plans to further enhance the already successful bilateral relations.

The following is the full text of the interview.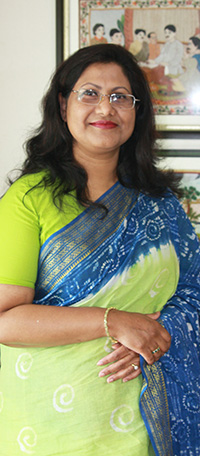 Bangladesh Ambassador to South Korea Abida Islam in Seoul

Q1: When did you come to the Seoul as the Ambassador and what you have been doing so far?

A1: I have already completed eight months in Seoul as I have joined the Embassy of Bangladesh here during the third week of December 2017.

After my arrival here I was trying to learn more about this wonderful country – its people, culture, tradition, social norms and values. At the same time, in each and every national days of Bangladesh, I took initiatives to present our culture and tradition to the Korean people so that they have a better understanding about our country, its culture, and heritage.

For the first time ever, we celebrated the Language Martyr's Day of Bangladesh and International Mother Language Day on 21st February 2018 with the Korean National Commission for the UNESCO. We presented our traditional dance and music during our National Day reception to the Korean dignitaries as well as to the members of the Diplomatic Community. The colorful " Mongol Shobhajatra" (Procession for the wellbeing of people) on Bangla New Year's Day, which falls on 14th of April of every year, we projected the diverse and secular nature of our heritage. Our first ever Investment Seminar in Seoul highlighted the trade and economic potentials of Bangladesh. Our participation in the Korea World Travel Fair (KOTFA) had given us the opportunity to sensitize the Korean travelers about the different types of touristic attractions and UNESCO World Heritage sites in Bangladesh. In the Import Goods Fair (IGF) our exportable items like the ceramic ware, leather and jute products, home textile etc have attracted the local visitors.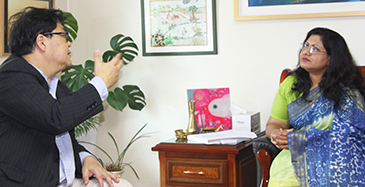 Bangladesh Ambassador to S. Korea Abida Islam (right) is being interviewed by Mr. Joseph Joh, managing editor of The Seoul Times at Bangladesh Embassy in Seoul in 2018.



Q2: What are the pending or the most important issues between Bangladesh and South Korea?

A2: Since the establishment of our diplomatic relationship in 1973, the Republic of Korea (ROK) became a great friend of Bangladesh. We deeply value this friendship as we speak the same language of democracy, share similar social values and have the common aspiration for socio-economic development. During the past four decades, our relationship encompassed the areas of politics technology, economy, culture and development of human resources.

Owing to our increasing involvement with South Korea's economy, we are trying for a direct air connection between our two capitals. I believe it would not only strengthen our relationship in the sectors of trade and investment further but also would bring the people of this two friendly nations more closer.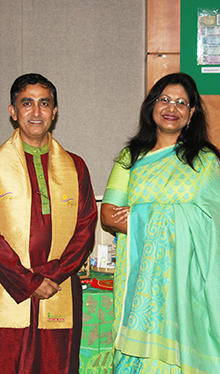 Bangladesh Ambassador to S. Korea Abida Islam (right) with Mohammad Masud Rana Chowdhury, commercial counsellor of the Bangladesh Embassy in Seoul at event in Ansan, S. Korea

Q3: Can you comment on the developing ties between your country and South Korea?

A3:Our relationship with South Korea is multifaceted and multidimensional. It is our important development partner, one of the largest sources of Foreign Direct Investment and an attractive destination for our workers. During the past four decades, South Korea has been assisting Bangladesh in different sectors and has entered into formal arrangements in a wide range of areas including trade and investments, Visa Waiver, Culture, Science and Technology, Power, Energy and Mineral Resources, Environment, and also on the export of manpower in this friendly country. I believe in the coming days, our engagements will intensify in the above-mentioned areas.

Q4: In what way the economic cooperation between Bangladesh and South Korea should be further strengthened? What are the ideal ways of enhancing the overall cooperation on the economic front?

A4: I must underline that Bangladesh is transforming itself from an aid recipient country to a trade-oriented country and poised to be a middle-income country by the year 2021. In order to achieve that goal, we need more trade and investment.

Being a good friend of Bangladesh and also as an important development partner, we expect more such initiatives from South Korea. Already, its government agencies EDCF (Economic Development Cooperation Fund) and KOICA (Korea International Cooperation Agency) have active presences in Bangladesh and are supporting our number of development projects including development of Human Resources. Our bilateral trade is also increasing gradually. We are thankful to the Government of the Republic of Korea for according duty-free and quota-free access to our nearly 500 products. But there are potential areas in Bangladesh which are yet to be explored by the businessmen and investors of the Republic of Korea. More trade and investment in Bangladesh will indeed enhance our overall cooperation.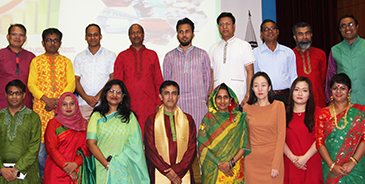 Bangladesh Ambassador to S. Korea Abida Islam (3rd from left in the front row) poses with others at "Development Bangladesh Fair" event held in Ansan in Gyeonggi Province on Sept. 19, 2018.



Q5: What are the most important things you would like to do as the Bangladesh Ambassador in Seoul?

A5:Other than enhancing trade and investment from South Korea to Bangladesh, I would like to focus more on increasing people to people contact between our two friendly nations.

Q6: We are aware that as many as 13,000 immigrants' workers from Bangladesh are working in South Korea. What can South Korean government do for improving working conditions for the Bangladeshi workers?

A6: The concerned authorities of South Korean Government are extremely cooperative and are already assisting us in this regard. Whenever any situation arrives with regards to our EPS workers, we always received their instant support and cooperation.

Q7:Can you compare Bangladesh with South Korea? What are the cultural differences or similarities? How different are the two peoples?

A7: From the cultural aspect, there are many similarities between Bangladesh and South Korea despite their geographical distance. Both our nations, deeply value and respect the traditional practices. Such as celebration of traditional New Year is an important element in our national lives. In case of Bangladesh, the celebration of Bangla New Year, known as Pohela Boishakh in the local language, is celebrated by the common people irrespective of class, color or faith, with traditional flair and ambiance. We spend quality time with our family, friends, and relatives. Similarly, in Chuseok is one of the biggest festivals in Korea, people return to their ancestral homes to meet their near and dear ones. People of both the countries show respect to their elders, which is another striking similarity I can mention. Both our nations accord immense importance to kinship and family bonding and seriously monitor the progress of children in education. Like South Korea, we also have different layers of salutations based on the seniority of the person.

We also have similarities in national days. For example, Korean Movement for Independence is on 1st March and we celebrate our Independence and National Day on 26th March every year. People of Bangladesh and South Korea both had to make supreme sacrifice to uphold the dignity of their respective Mother languages. For Bangladesh, it is on 21st February 1952 (recognized by the UNESCO as the International Mother Language Day in 1999) and for South Korea, they had to protect theirs during its occupation days. Then again, 15th August is a national day for both of our countries. It is the National Liberation Day in South Korea. In Bangladesh, it is observed as the National Mourning Day commemorating the killing of our Father of the Nation, Bangabandhu Sheikh Mujibur Rahman in 1975.

Surprisingly, we have the similar meaning of some of the words in both Bengali and Korean language.

Q8: What are your hobbies? How do you maintain your health? Can you tell us about your family?

A8: I like to sing, especially Bangla songs. I try to paint whenever I find the time. Also, I like to cook, which relaxes my mind.

I have a son and a daughter. My son is working in Scotland as a data analyst at a renowned Bank and the daughter is pursuing higher studies in a reputed University in Canada.

Who Is Madam Abida Islam?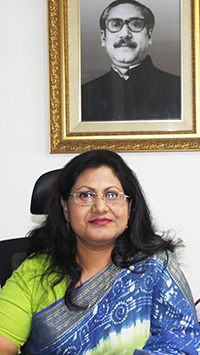 Bangladesh Ambassador to South Korea Abida Islam in Seoul

Madam Abida Islam, the new Bangladesh ambassador to South Korea, is the career diplomat who belongs to the 15th batch of BCS Foreign Affairs Cadre.

She was serving as director general in charge of Americas in Bangladesh's Ministry of Foreign Affairs.

Her distinguished diplomatic career includes serving as Deputy High Commissioner of Bangladesh at Bangladesh Deputy High Commission in Kolkata.

Islam joined Bangladesh Foreign Service in November of 1995. Since then she served such overseas postings as London, Colombo, and Brussels in various capacities.

Abida Islam successfully completed several professional training courses at home and abroad.

She represented Bangladesh at a number of international conferences, seminars, and summits on a variety of issues.

Islam earned her master's degree in social science from Dhaka University in Bangladesh. She also obtained another master's degree in foreign affairs and trade from Monash University in Australia.
ST Photo Gallery
Photo News
Embassy Events
Econo People 2005
Fashion Images
New Movies
Travel Images
Nayan Sthankiya's Photo Features New
Abuses of Iraqi Prisoners of War
Academy Awards Photos 2004
Adolf Hitler
Aishwarya Rai-Indian actress
Buddha`s Birthday 2004
Cannes 2004 — 57th Cannes Film Festival
Choi Tae-Ji Photo Gallery
Comfort Woman Picture Gallery
Crown Prince Felipe of Spain
Dokdo Photo Gallery
Erotic Paintings of Hyewon and Danwon
Franz`s Art Exhibition
Gando Photo Gallery
Geisha in Japan
Gwangju Massacre
Jeju Island
Kim Jong-Il and Kim Il-Sung
Koguryo Murals
Korean War (1950-53)
Madonna
Miss Universe 2004
Miss World Contest 2003
Mt. Kumkang or Mt. Diamond New
Natural Beauty of Korea
Rape of Nanjing (Nanjing Massacre)
Rio Carnival 2004
Ronald Reagan`s Life in Pictures
ST Family
Sonia Gandhi and Gandhi Clan
Taj Mahal Photo Gallery
Ukrainian Embassy
World War Two
Photo Gallery of World Newspapers/Media
Times of India
Hindustan Times
SantaBanta.com
Straights Times (Singapore)
Chicago Sun-Times
Moscow Times