Adolf Hitler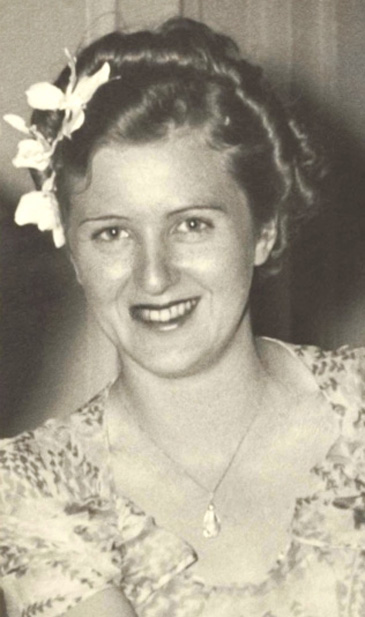 Hitler's Wife Eva BraunEva Braun was the mistress and later the wife of Adolf Hitler. Braun and Hitler killed themselves on April 30, 1945, the day after their wedding—a decided alternative to falling into the hands of enemy troops.

Eva Braun was born on February 6, 1912, in Munich, Germany, and went on to work as an assistant at the shop of Heinrich Hoffman, who was Adolf Hitler's photographer. She became Hitler's mistress and would suffer emotionally during the relationship, attempting to commit suicide twice, though remaining steadfast to Hitler. As the Nazi forces fell at the end of World War II, the two wed on April 29, 1945. The next day, they both committed suicide.

Eva Anna Paula Braun was born on February 6, 1912, in Munich, Germany, to a school teacher and seamstress. Braun was the middle child of three daughters in a middle-class family and seemed to be the typical teenager, with a major interest in clothes, boys and makeup. She enjoyed outdoor activities and wasn't too interested in her studies, earning average grades.

She attended a convent school, but left upon realizing that it wasn't a good fit. She later went to work as a bookkeeper and assistant at the shop of Heinrich Hoffman, who had become Adolf Hitler's personal photographer. Braun met Hitler at the store in 1929, when she was 17 and he was 40, running the National Socialist German Workers Party.

In the early 1930s, Braun and Hitler became more closely involved after one of Hitler's mistresses committed suicide. The exact romantic extent of Braun's relationship with the leader is still not fully known, though Braun expressed deep devotion to the relationship. (The correspondence between Hitler and Braun was later destroyed upon Hitler's orders, with limited diary entries found from Braun.) It is reported that Hitler was often an oppressive presence and devoted the bulk of his time to the development of the Nazi Party. Eva's father, Fritz, was deeply opposed to his daughter's involvement with the leader.

Braun and Hitler kept their relationship a secret, with there generally being no public sightings of the couple together. Braun did, however, attend the Nazi's Nuremberg convention in 1935. It is reported that she generally wielded no influence in Hitler's political decisions, and that he chose her as a companion because he believed she would not become a challenge to his authority.

In both 1932 and 1935, Braun attempted suicide; Hitler funded an apartment for Braun as a result of the second attempt. In 1936, she also took up residence at Hitler's Berghof chalet in the Bavarian Alps, wielding some influence in the domestic sphere and enjoying activities such as gymnastics, sunbathing, skiing and swimming. She is said to have remained generally unperturbed during the initial developments and invasions that initiated World War II, though her mood changed when the tide was turning against the Axis Powers.

Toward the end of the war, Braun could have left Hitler, but she instead joined him at his bunker in Berlin. In the final days of the war, the two contemplated killing themselves rather than fall into the hands of enemy troops. For her show of loyalty, Hitler agreed to marry Braun. The couple wed on April 29, 1945. The following day, on April 30, 1945, they committed suicide. Braun died from ingesting poison while Hitler poisoned and shot himself. Their bodies were brought to the bombed-out garden behind the Reich Chancellery, where they were burned.
ST Photo Gallery
Photo News
Embassy Events
Econo People 2005
Fashion Images
New Movies
Travel Images
Nayan Sthankiya's Photo Features New
Abuses of Iraqi Prisoners of War
Academy Awards Photos 2004
Adolf Hitler
Aishwarya Rai-Indian actress
Buddha`s Birthday 2004
Cannes 2004 — 57th Cannes Film Festival
Choi Tae-Ji Photo Gallery
Comfort Woman Picture Gallery
Crown Prince Felipe of Spain
Dokdo Photo Gallery
Erotic Paintings of Hyewon and Danwon
Franz`s Art Exhibition
Gando Photo Gallery
Geisha in Japan
Gwangju Massacre
Jeju Island
Kim Jong-Il and Kim Il-Sung
Koguryo Murals
Korean War (1950-53)
Madonna
Miss Universe 2004
Miss World Contest 2003
Mt. Kumkang or Mt. Diamond New
Natural Beauty of Korea
Rape of Nanjing (Nanjing Massacre)
Rio Carnival 2004
Ronald Reagan`s Life in Pictures
ST Family
Sonia Gandhi and Gandhi Clan
Taj Mahal Photo Gallery
Ukrainian Embassy
World War Two
Photo Gallery of World Newspapers/Media
Times of India
Hindustan Times
SantaBanta.com
Straights Times (Singapore)
Chicago Sun-Times
Moscow Times