Adolf Hitler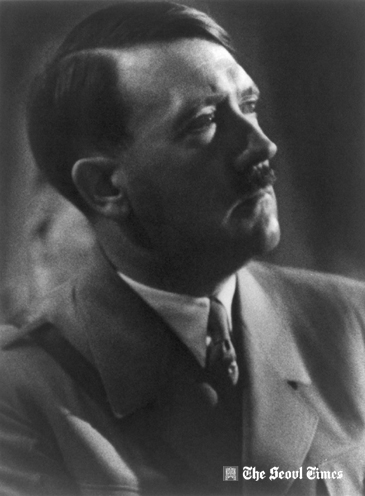 Adolf Hitler's SexualityAdolf Hitler's sexuality has been the subject of much speculation and controversy. Some historians argue that Hitler was completely heterosexual, others argue that he was either homosexual or bisexual or asexual. The reason for this great deal of speculation may be the fact that Hitler presented himself publicly as a man without an intimate domestic life, dedicated to his political mission.

In 1943, the American Office of Strategic Services (OSS) published A Psychological Analysis of Adolf Hitler: His Life and Legend, compiled by Walter C. Langer and other leading psychoanalysts. In the course of the 281-page report, the authors describe Hitler "(1) as he appears to himself, (2) as he has been pictured to the German people, and (3) how he is known to his associates." Using this information, they then perform a "psychological analysis ... in which an attempt is made to understand Hitler as a person and the motivations underlying his actions." All the OSS report authors concluded that that Hitler was a coprophile and impotent.[2] The authors also describe Hitler as having, "possibly even a homosexual streak in him."

Other arguments that Hitler may have been homosexual were put forward in a book by historian Lothar Machtan called The Hidden Hitler, based primarily upon the "Mend Protocol", a series of allegations made to the Munich Police in the early 1920s by a former soldier colleague of Hitler's. In 2004, HBO produced a documentary film based on Machtan's theory, titled Hidden Fuhrer: Debating the Enigma of Hitler's Sexuality. Mend was a convicted fraudster, and historian Anton Joachimsthaler (TV interview for BBC2 in 2002) is among those who regard the protocol as unreliable.

A controversial book, The Pink Swastika, authored by the writers Scott Lively and Kevin Abrams and released in 2002, dealt with similar topics. A line-by-line rebuttal, The Annotated Pink Swastika, outlines in detail numerous factual inconsistencies in Lively and Abrams' book.

Jack Nusan Porter, from the University of Massachusetts Lowell, writes: "Did Hitler despise homosexuals? Was he ashamed of his own homosexual identity? These are areas of psychohistory that are beyond known knowledge. My own feelings are that Hitler was asexual in the traditional sense and had bizarre sexual fetishes."
ST Photo Gallery
Photo News
Embassy Events
Econo People 2005
Fashion Images
New Movies
Travel Images
Nayan Sthankiya's Photo Features New
Abuses of Iraqi Prisoners of War
Academy Awards Photos 2004
Adolf Hitler
Aishwarya Rai-Indian actress
Buddha`s Birthday 2004
Cannes 2004 — 57th Cannes Film Festival
Choi Tae-Ji Photo Gallery
Comfort Woman Picture Gallery
Crown Prince Felipe of Spain
Dokdo Photo Gallery
Erotic Paintings of Hyewon and Danwon
Franz`s Art Exhibition
Gando Photo Gallery
Geisha in Japan
Gwangju Massacre
Jeju Island
Kim Jong-Il and Kim Il-Sung
Koguryo Murals
Korean War (1950-53)
Madonna
Miss Universe 2004
Miss World Contest 2003
Mt. Kumkang or Mt. Diamond New
Natural Beauty of Korea
Rape of Nanjing (Nanjing Massacre)
Rio Carnival 2004
Ronald Reagan`s Life in Pictures
ST Family
Sonia Gandhi and Gandhi Clan
Taj Mahal Photo Gallery
Ukrainian Embassy
World War Two
Photo Gallery of World Newspapers/Media
Times of India
Hindustan Times
SantaBanta.com
Straights Times (Singapore)
Chicago Sun-Times
Moscow Times