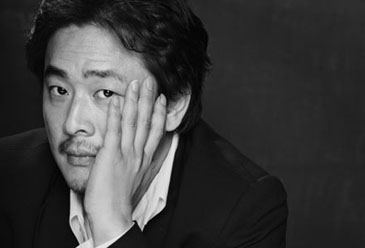 S. Korean film director Park Chan-Wook
Korean cinema will be the focus at this year's Marrakech Festival, which opens on December 4. The Festival had in its earlier editions paid tributes to Egypt, Spain, Italy and Britain. There has been a renewed interest in Korean cinema following the success of two of the country's moviemakers, Park Chan-wook and Bong Joon-ho, at Cannes in May. Korean cinema has become a leader of sorts in Asia, and many of its films emerged stronger after Seoul's fight to protect its celluloid works against Hollywood invasion.
Renowned Iranian director Abbas Kiarostami has been named president of the jury. Often compared to cinema greats such as Satyajit Ray, Vittorio de Sica and Eric Rohmer, Kiarostami follows other illustrious men on the jury like American auteur Barry Levinson, Czech helmer Milos Forman and Polish director Roman Polanski.
Kiarostami, whose "Taste of Cherry" won the Palm d'Or at Cannes in 1997, has not only been a regular at international movie festivals but is also well known in India.His "Taste of Cherry", voted by Time as the best film of the year, and his other landmarks works, such as "Close-Up", "Through the Olive Trees" and his early "Where is the Friend's House", (which first made him a celebrity in the West) have been seen in India.Jafar Panahi's "The White Balloon" that Kiarostami recently scripted was a hit in India. Panahi, who was once Kiarostami's assistant, had his passport confiscated some weeks ago and had to miss being on the jury at the recent Mumbai Film Festival.
Kiarostami's ninth fiction feature, "Certified Copy" starring French actress Juliette Binoche, will open next year.