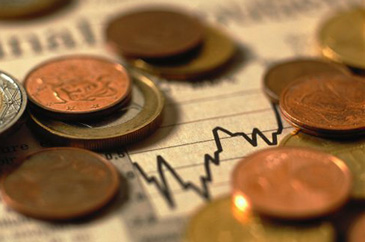 Europe is facing a real economic and social crisis.
The demise of the Soviet Union and the Iron Curtain was meant to see the triumph of democracy and capitalism. However, the current global economic downturn threatens to unleash both political uncertainty and major self-doubt. The mantra of market forces is over in the short-term and some nations like Iceland, Ireland, Latvia, and the Ukraine, and others, are in free fall. So what will become of the "new Europe?"For now the main engines of Europe are grinding to a halt and this applies to Germany, France, the United Kingdom, and Italy. At the same time the Russian Federation, which is the main energy based nation and major European military power, is also beset by major internal economic problems. Therefore, the engines of Europe are not only running low, but for nations like the United Kingdom, they are barely running at all and negative economic growth is predicted.Meanwhile, for nations which dreamed about joining the democratic and economic club, after long years of communist control, are now faced with a new and harsh reality. After all, Latvia is predicted to contract by around 12% this year and the International Monetary Fund (IMF) was asked to bail out this nation. Other nations, like the Ukraine, need major financial support in order to remain afloat and the list of nations in crisis is rising steadily. At the same time, unemployment is nearing 10% in Ireland and it is even worse in Spain. Therefore, major social tensions will erupt and the initial mildness of demonstrations will grow in anger. Also, the very foundation stone of European Union identity will be tested because some nations will seek to implement certain forms of protectionism in various different sectors. Therefore, the social fabric of Europe will be challenged deeply and recent demonstrations in Ireland and Iceland will continue and other nations will face similar problems.Clearly, for some political parties, and this applies to both the far-right and far-left, then this could be a time of growing political clout. After all, far-right political parties have been aghast by globalization, mass immigration, and the loss of national identity. While the far-left was alarmed by rampant capitalism, the free market, decreasing influence of trade unions, and flexible market conditions which led to temporary employment and limited working contracts. Therefore, if the current economic crisis continues it is clear that political tensions will also grow and the same applies to social tensions.The nations of the Czech Republic, Hungary, and Poland, typify the current crisis. For once these nations witnessed a major boom and their respective futures looked bright. However, all these nations now face a "hard landing" and the Polish zloty, the Hungarian forint, and the Czech koruna, have all declined heavily against the Euro.
Given this reality, "There's a domino effect," stated Kenneth Rogoff, a former chief economist of the International Monetary Fund and a professor at the highly acclaimed Harvard. He further added that the "International credit markets are linked, and so a snowballing credit crisis in Eastern Europe and the Baltic countries could cause New York municipal bonds to fall."
So 2009 is clearly going to test the banking sector, the feasibility of market forces after deregulation, and buzz words like globalization appear to be a nightmare. At the same time political tensions will increase and waves of unemployment will unleash other negative side effects. Also, the European Union will be threatened by new forces and the single union may be threatened by protectionism or by major political and economic disagreements.
However, one thing is for sure, and that is the first bout of the economic downturn was all about the banking sector and inefficient companies which needed fresh capital. Yet now the situation is getting worse and political tensions will unleash either major chaos or create tensions which threaten national governments. The Iron Curtain appears to be like a distant memory but the victorious forces of democracy and free market forces are in a retreat.
Now it is the turn of state intervention and nationalization. Therefore, can nations like Iceland, Latvia, the Ukraine, and others, re-invent themselves or will political tensions erupt? For now, it would appear that 2009 will get a lot worse before it gets a lot better. Given this, nations like Spain and Ireland which are suffering from high unemployment, must face up to the challenges ahead. So can Europe maintain its unity or will further cracks engulf the EU and wider Europe?
Lee Jay Walker Dip BA MA
leejayteach@hotmail.com
THE SEOUL TIMES