National
Op-Ed story
Teaching Illegally — Risky, But Wrong?
By Ken Maingot
Associate Editor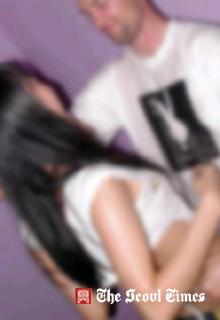 A Western teacher of English is dancing with a local Korean girl in a club in Seoul's Hongdae area.
Many foreigners choose to teach English in South Korea without the legally required documentation. They may have initially had an E-2, the visa most commonly held by English teachers in Korea, and are unable or unwilling to obtain a new one, or they might simply have begun teaching without any visa whatsoever. Depending on one's nationality, foreigners from Western countries may enter Korea on a visitor visa for either 90 or 180 days at a time.Still other individuals, with visas to teach at one institution exclusively, teach students privately outside of school time. These lucrative, yet outlawed private lessons are referred by teachers simply as "privates," and are arranged discreetly between teacher and student, or a student's parents. If a foreign national is caught teaching English in either of these situations, the penalty is usually severe. In some cases, government fines can be thousands of dollars for both offending parties (in the case of teacher and the hiring school), as well as deportation of the teacher at his or her expense. Teachers may also be imprisoned until such time they can pay immigration fines.The Korean Immigration website is noticeably vague regarding the legal rights of immigration offenders and does not specify exact fines or penalties, other than deportation. According to most foreigners who have been accused by Korean Immigration as teaching English outside their visa parameters, investigative procedures used by officials are highly inconsistent and, in some cases, comical. A few grammar books found in the suspect's backpack may be considered sufficient evidence of an immigration offense. Bribes made to, and received by immigration officials are also commonplace. Further to a general lack of transparency or accountablity in Korea Immigration's investigative and adjudication processes, penalties are determined and applied inconsistently. Offenders don't know what to expect until a ruling is handed down by the immigration officer in charge of their case. Paramount even to these problems, however, are the immigration policies themselves. The Korean government assures citizens that the restriction and policing of English teachers coming to Korea prevents Korean students and parents from being victimized by unqualified English teachers, and aims to diminish the "education black market." The 'education black market' refers to any paid teaching that occurs outside of government-licensed institutions. The Ministry of Education contends that Korean parents spend a disproportionate amount of money in the "black market" of private tutoring, in order to give their children a competitive edge in examinations. A system that encourages rigorous private education may very well result in wealthier families having advantaged children. Parents respond by questioning the point of accumulating wealth if it can't be used to give their children an advantage in life. They contend the government's main concern is lost tax renenue, not lost opportunities for children. Tax dollars 'lost' to unreported teaching income is estimated to be astronomically high in Korea. But is there something even deeper and more sinister at work here? The alleged corruption of immigration officials and inconsistency of legal administration aside, the core problem is a mentality that Korean citizens are unable to make their own educated hiring decisions. Current legislation reflects an assumption that Korean parents and business owners are unable, and therefore shouldn't have the right, to select a tutor for themselves or their child. If a teacher has gained employment fraudulently, by misrepresenting his or her qualifications – then there is a valid cause for government intervention. However, the hiring process should rightfully be in the employer's full control, many employers and parents argue.Veteran English teachers in Korea commonly become embittered by the mistrust of foreigners blatant in visa application processes including, in some cases, mandatory HIV tests and seemingly pointless video interviews with immigration officials. One teacher interviewed for this article, who wished to remain anonymous out of fear of reprisal from Korean 'netizens' or even immigration officials, commented derisively and with irony that "Korean children would be taught by alcoholic, drug-addicted, child-molesting, high school dropout foreigners whose aim it is to come thousands of miles to deprive good, albeit naive Koreans of their hard-earned money if it weren't for the wise immigration policies in place."He went on to say, "Anytime a foreign teacher (among the tens of thousands here) remotely fits this stereotype, the media has a field day - complete with fear-inspiring documentaries and government press releases promising more crackdowns on immigration offenders. It's ridiculous." Other examples of 'nanny-government' type legislation can be found in Korea. Most notably, Korean citizens are banned from entering most casinos in Korea. Casinos open their doors only to non-Koreans. Past trade embargoes on American beef is another example of what many see as undue government interference. Meanwhile, urgent and legitmate government concerns, such as gang-related crime, human trafficking, and government corruption continue to be rampant.

Related Articles
Jun Yeji and Yun Jeong-Han Display Their Works ...
N. Korea Officially Closes Mt. Diamond Nov. 29
North Korea Ejects South Korean Companies
Vibrant Modernity: Essence of Seoul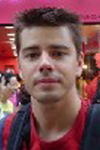 Ken Maingot serves as associate editor for The Seoul Times. A Canadian from Ottawa, Ontario, he lives in Seoul. His area of special interest is politics and culture. He enjoys traveling the nation. He majored in Philosophy at Carleton University, and Pacific Rim Studies at Langara College in Vancouver. He can be reached at ken.maingot@gmail.com http://kenmaingot.wordpress.com/