A music pavilion designed by Frank Gehry is a centerpiece of the long-awaited Millennium Park in Chicago.
Peter Thompson for The New York Times
CHICAGO — Even in a city with a worldwide reputation for innovative urban design, the opening this month of a spectacular new park and performance center near Lake Michigan promises to be a huge event.The site, Millennium Park, is opening four years late and at three times the original budget, but few here are complaining. The park boasts an outdoor music pavilion designed by Frank Gehry, complete with his signature swirls of shiny metal; an underground theater with 1,500 seats; elaborate gardens with 250 varieties of plants; and other attractions that include an ice skating rink and a shower room for bicyclists.This will not be a park with large meadows, groves or other spaces for quiet contemplation. Among its major features are two extraordinary art objects. One is a 110-ton polished-steel sculpture by the British artist Anish Kapoor. The other, by the Spaniard Jaume Plensa, will be centered on two 50-foot-high towers onto which close-up photographs that have been taken of Chicagoans will be projected while water streams over them.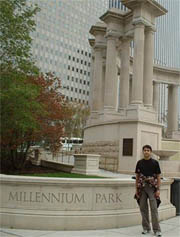 This project is a milestone for Mayor Richard M. Daley, who has made the physical reconstruction of Chicago a priority. The 24.5 acres on which Millennium Park has arisen were for years an unsightly railroad yard. Generations of city planners wrestled with how to turn it into a civic space. Mr. Daley embraced this challenge, and despite mounting costs and missed deadlines, he insisted that when Millennium Park was completed, the city would have a new downtown treasure.It is opening at a time when the mayor also seems to be making progress toward resolving some of the city's most intractable problems. The murder rate has begun to drop, and last month Mr. Daley announced a sweeping plan to build 100 schools before the end of the decade.But although Millennium Park may well be remembered as one of Mr. Daley's great achievements, this is not a moment of unalloyed pride for the mayor, who is under intensifying criticism for what some say is a pattern of corruption in and around his administration.Last week, The Chicago Tribune ran a front-page article reporting that the company chosen to clean up after a recent city-sponsored food festival had submitted an inflated bid, but appeared to have won the contract because it donated tens of thousands of dollars to a political committee that supports Mr. Daley.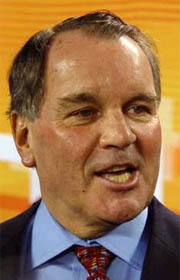 Mayor Richard M. Daley
Reports like these appear here with deadening regularity. Last month, a former construction contractor told The Tribune that he bribed city officials in exchange for sewer contracts. Other companies connected to the mayor through friendship or campaign contributions have been accused of making inflated profits on contracts for projects like street paving and newsstands."No one is going to cheat the city and no one is going to steal from the city," Mr. Daley declared after one recent round of accusations against his administration. "I hope you're not saying that me or anybody around me is for corruption. That is unfair."Mr. Daley, who declined to be interviewed, has not been accused of personally receiving money from any of these deals. Since he prides himself on hands-on management, however, they have cast a shadow over his administration and threaten to take some of the luster off the party that the city will give this weekend to celebrate the park's opening.The park is the latest of the grand architectural statements for which Chicago is renowned. This city was the birthplace of the modern steel-framed skyscraper, and in 1893 it built the famous neo-Classical "white city" as part of the World's Columbian Exposition. Later it provided a palette for the talents of world-shaking architects like Frank Lloyd Wright and Ludwig Mies van der Rohe.Under the mayor's original plan, the park was to cost $150 million and be completed in 2000. The schedule stretched out as the project became more ambitious, and the cost reached $475 million. About half the money came from donors, many of whom paid handsomely to see their family or corporate names attached to the park.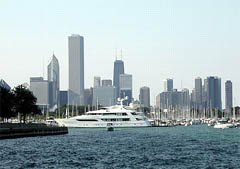 Chicago by Lake Michigan
Among the main installations are Bank One Promenade, SBC Plaza, McCormick Tribune Plaza, the BP Pedestrian Bridge and the Jay Pritzker Pavilion. The names of more than 80 individuals, corporations and foundations who donated at least $1 million are to be carved onto three granite slabs."They like to make a difference, these people who have megamoney," said John H. Bryan, a local businessman who led the fund-raising. "They want to think that 50 years from now, their grandchildren will come back and say, 'Grandfather was somebody.' "Since taking office in 1989, Mayor Daley has directed large development projects like Navy Pier, which he transformed from an eyesore into a glittering complex of theaters and family attractions. He has also worked to beautify neighborhoods with flower gardens and wrought-iron fences.The mayor has little patience with those who do not share his vision. Last year he tired of the debate over what to do with a small lakefront airstrip called Meigs Field and ordered the field bulldozed in the middle of the night. He also encouraged the transformation of Maxwell Street, a historic center for peddlers and street musicians, into a shiny cluster of college dormitories, chain stores and upscale condominiums.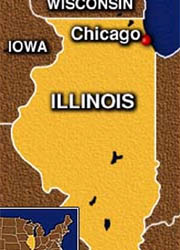 "Maxwell Street was something beautiful and intrinsic to Chicago, but it wasn't fancy or upscale, so Daley didn't have eyes to see it," said Steve Balkin, a professor of economics at Roosevelt University. By promoting Millennium Park so vigorously, Mayor Daley has probably secured his position among the city's great builders. "It's really hard to say now whether people here will ultimately come to love this park," said John O. Norquist, a former mayor of Milwaukee who is president of the Congress for the New Urbanism in Chicago. "What's more broadly important is what this shows about Daley's commitment to the urban idea. He has become increasingly good at finding urban policies that add value to a city, and he's held in high esteem for that."Mr. Norquist has experience with scandals, having faced a sexual harassment lawsuit during his last term as mayor. Asked about the park opening against the backdrop of accusations against the Daley administration, he replied, "If you've got something happening that you don't want attention to be focused on, it's nice to have something good happening at the same time."How much taint the mayor carries from the scandals that are lapping at his doorstep could depend on how successful the local United States attorney, Patrick J. Fitzgerald, is in his grand jury investigations into corruption here. Mr. Fitzgerald is treading on ground that Chicago prosecutors have long avoided, and more than a few politicians are hoping that whoever wins November's presidential election will replace him with someone less zealous.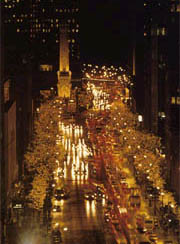 Chicago's Michigan Ave.

In recent weeks, the local press has been outspoken in its criticism of Mayor Daley. The Tribune published an editorial calling Chicago "one of the most corrupt cities in America, if not the most corrupt city in America." The Sun-Times asserted that "his responses to a string of scandals have failed to convince anyone of anything except his sensitivity to character issues and charges of mob influence."The July edition of Chicago magazine carries a lengthy report on "controversies that have rattled City Hall — and enriched the mayor's friends and supporters."Richard Simpson, a former Chicago alderman who teaches political science at the University of Illinois at Chicago, said political corruption had been an almost unbroken tradition in Chicago since the 1860's, including the two decades the mayor's legendary father, Mayor Richard J. Daley, was in office."To list all the scandals he's faced would be a book-length project," Mr. Simpson said of the younger Mayor Daley. "Each time there's a new one, he makes a little change to the ethics ordinance or fires someone. His theory is that there are only a few rotten apples, but the real truth is that the barrel is rotten, and he's not ready to replace the barrel."
The above article is from The New York Times.