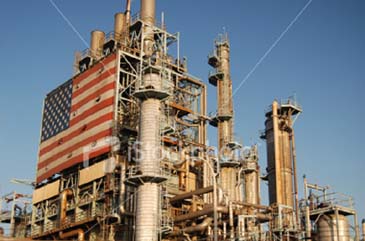 Why America Doesn't Need Foreign Oil
The U.S. had reached peak oil long ago. The world resources are now reaching, if not already reached, peak oil. There's nothing more substantially new to drill that will fill the gap. Our economic way of life and security are in imminent danger.
The U.S., however, has coal reserves to last hundreds of years. We have advanced technology now that will enable us to process coal with much less pollution. We can get oil from coal. It will still be more expensive but the government can subsidize the cost and the money doesn't have to come from tax payers.
The Federal Reserve can print money. There's nothing that backs up our money now except government authority. We totally went off the gold standard long time ago.
What about inflation? As long as the money is being actually used in the economic machine to produce goods and services there shouldn't be a serious problem with inflation. We've had years of new money printed without serious inflation problems.
After WWI Germany actually solved their inflation problem by printing even more money but making it useful in the economy . That's how their factories and war machines were rebuilt.
People have assumed our tax dollars are behind everything. Not so. Tax dollars didn't bail out the banks. The Federal Reserve did because they have the money printing machine.
Let's act now!I highly recommend to all the book "Free Money: Plan for Prosperity" by economist Rodger Malcolm Mitchell. This book explains wonderfully why printing mass new amounts of money is possible without inflation.