Travel
Getaway with John Hagan
Down Patrick's Way
Special Contribution
By John Hagan

Slieve Donard Hotel
Even Irish historians – and all Irishmen are historians – are at odds about some details of his life. Was he born a Roman, a Welshman, or, God forbid – an Englishman! He is said to have died anytime between 461 and 491AD, and it has even been mooted that there may have been two of them. While serious doubts remain as to his actual burial place, a tomb in the grounds of Down Cathedral, on Cathedral Hill, in Downpatrick (about a thirty minute drive south of Belfast, Northern Ireland) is taken to mark his grave. I am gazing at a simple, large, flat stone inscribed 'PATRIC', reputed to indicate the final resting place of the Apostle of Ireland – Saint Patrick. Legend has it that Patrick also shares the grave, in a ménage-a-trois, with two of Ireland's other big league saints – Brigid and Columba. My companion, Ken, explains, some of the reasoning behind the 'Patric' capstone. "In days gone by, people would come up here when there was a local horseracing meeting and take a handful of soil, because it was always said to bring good luck. We had to protect the grave or it might have been carried away." In actual fact it is unlikely that any of the saintly personages reside under the capstone as the site was chosen, in the early 1900s, by the Belfast Naturalists' Field Club! It is most likely that Patrick is interred somewhere under the Cathedral. Despite all these minor Irish controversies, Cathedral Hill has been a place of worship since the Neolithic period. The adjacent Down Cathedral is the current embodiment of a religious site which was destroyed by earthquake, plundered by the Vikings, burnt by the Scots, razed by the English, and remained derelict for two centuries. While parts of the walls date from the 1220s, it was not until 1818, that the present Cathedral was consecrated. All those landed gentry who contributed funds to 'sponsor' the restoration were rewarded by having their coats of arms displayed around the walls. Above the pulpit are the magnificent pipes of Ireland's finest organ, and opposite the Bishop's Throne is the former Judge's Stall, as in bygone days the Cathedral doubled as a law court. Our guide informs Ken and I, that the whole philosophy of the Cathedral is ecumenical. "Each St. Patrick's Day for the last 40 years we have held a service for all faiths. This Cathedral is a place of prayer, and what we celebrate is Patrick bringing Christianity to Ireland."
St Patrick's Grave
But separating fact from fiction in the Patrick legend is tricky. For example, he is renowned to have driven all the snakes from Ireland, and while certainly the island remains snake free, his prowess with serpents was apparently just a bit of twelfth century spin-doctoring by a Northumbrian monk. Ireland was snake free a good two hundred years before the Saint arrived. Irishmen, the world over, celebrate St Patrick's Day on 17 March, since this is the day on which he is thought to have died. But as it is uncertain in which year he actually expired, it seems unlikely that anyone could be definite as to the day. For those who want to learn more about Ireland's parton saint, or are eager to unravel truth from fabrication, the Saint Patrick Centre is located only a short walk from Down Cathedral. This spanking new complex, costing about 4200 million won, houses an exciting multi-media interpretative exhibition. Here I am able to learn more about his life, deeds and legacy, told in his own words, through interactive displays embodying state-of-the art graphics. Just across the road from the St Patrick Centre is the Down County Museum, housed in a renovated 18th century jail. While not as hi-tech as its new neighbour, I find it more engrossing and appreciate the lower key approach. Here I can examine collections of treasures from a bygone age and experience something of the penal life suffered by those unfortunates who were interned here for minor offences, before being transported on a horrific journey to Australia. At the nearby Denvir's Hotel, dating from 1642, and virtually unchanged for the past 200 years, Keen and I sample a welcoming bowl of spicy pumpkin and celery soup before making tracks towards the popular seaside resort of Newcastle. En-route we encounter some of County Down's famous drumlins – little rounded hills which give the landscape a 'basket of eggs' appearance, as the road meanders around their base. Along this south Down coast road we view the remains of 12th century castles at Clough and Dundrum, testament to a bygone age when the Norman invaders sought to subjugate the unruly Irish. Newcastle lies at the base of the most famous mountains in the world – in song at least. Popularised by the Irish poet and songwriter Percy French, this is the town where 'the Mountains of Mourne sweep down to the sea.' and where I spent many a happy childhood summer holiday. Newcastle still has the same wide strand flanked by an array of ice-cream parlours, amusement arcades, gift shops, small hotels and pubs. But journey's end for Ken and I is not along this overdeveloped esplanade, but at the Slieve Donard Hotel at the northern end of the town beach. One of my favourite hostelries, set in six acres of private grounds, adjacent to the magnificent Royal County Down golf course, 'The Donard' is a favourite haunt of Tiger Woods, Catherine Zeta Jones and Michael Douglas. Recently modernized, it retains much of its Victorian grandure and welcoming ambiance. As Ken and I settle down to a dinner of locally caught lobster, in the Oak Dining Room we watch the rain showers scudding over the heather covered flanks of the Mournes, but exploration for prehistoric cairns and stone graves amongst their twenty peaks must wait for another day.For further information, St. Patrick's Centre – www.saintpatrickcentre.comDown County Museum – www.downcountymuseum.comSlieve Donard Hotel – www.hastingshotels.comTourism Ireland – www.tourismireland.com

Other Articles by John Hagan
Helsinki Highlights
Nobel Prizwinner Seamus Heaney's Homeplace
Paddock To Plate at Ballymaloe
24 Hours in Belfast
24 Hours In Dublin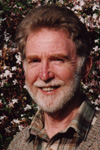 John Hagan, who serves as a travel writer for The Seoul Times, is a freelance journalist based in Tasmania, Australia. Born in Ireland, and a graduate of Trinity College Dublin and the University of Wales, he emigrated to Australia in 1976 to take up a lecturing position. He contributes articles to a number of newspapers and magazines in South Africa, Canada, New Zealand, Israel, UK and Australia.