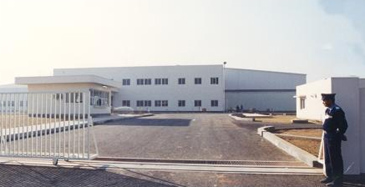 Honda factory in Gurgaon, India
India's image as an attractive destination for global capital may take a beating after the recent violent clash – which saw many people severely injured and missing – between the police and workers of the Japanese automobile company, Honda, in Gurgaon, near New Delhi. Japan's ambassador to India, Yasukuni Enoki, voiced this view during a Press conference in New Delhi on July 26. Japan is India's fourth largest source for foreign direct investment (FDI), and Gurgaon houses some 70 percent of all Japanese companies in India, especially in the automobile and auto spares sector. "I'm afraid that such incidents would influence investor perception and may have an indirect effect," said Kiyomichi Ito, managing director of Toyota Kirloskar Auto Parts. "Indians should understand that the capital investor has varied choices, and China still remains an attractive investment destination," he added. Honda has 2000 workers on its rolls and had been producing 2,000 scooters and motorcycles a day. But after a workers' agitation for a wage hike some months ago, the production figure fell to 400.In the beginning of July, the Honda management retrenched some workers, hired contract labour and raised the output to 1,000 two-wheelers. This led to a deep resentment among the workers, who saw this move to replace permanent staff with temporary hands as a cruel violation of rights. While analysts agree that the Honda workforce may have been justified in asking for a salary raise, and that the company management adopted an unethical policy, they have condemned police brutality, which was captured blow by blow by India's independent television channels.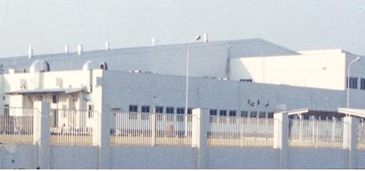 Honda factory in Gurgaon, India
The police savagery, which led to such massive backlash that one even saw women attacking policemen, has certainly exposed India's blatant human rights violations. Worse, this happened at Gurgaon, the centre of India's call centre and back-office operations and showpiece of Foreign Direct
Investment. It is a widely accepted fact that a peaceful law and order situation and professional policing are the basic requirements of FDI. New Delhi must understand that economic reforms must take place along with modernization of the police force. We cannot have a feudal police-set up, which believes in the use of the baton to solve problems and address issues. Apart from these, there are pressing issues that need to be examined. It is all well to say that this clash between the police and the Honda workers is bad for India's image. But let us look a little beyond this: the Honda management took an easy way out to tackle a legitimate demand.When the workers wanted a pay hike and found the management unwilling to concede, they resorted to a "go-slow" technique. The management then hired temporary hands to boost output, a development that provoked the violence. One newspaper columnist wrote: "Had this incident occurred in Japan, where Honda has large unions to deal with, some of its top brass would have been seeking new employment. Here (in India), they have just begun to talk about giving back some of the workers their jobs." Above all, New Delhi must realise that in its eagerness to attract FDI and keep the economic reform process moving, labour reforms can only be ignored at the cost of derailing development. Another writer comments: …"the votaries of 'big bang' deregulation have been trying to reduce labour reforms in the context of the increased flow of FDI…" We must understand that Gurgaon is, to quote a cliché, merely the tip of an iceberg. As much as India would like to compete and take on China, the Indian labour force is culturally and politically very different from its counterpart across the Himalayas. Indians will not agree to the concept of sweatshop economy that prevails in China. And Japan as India's important trading partner and source of FDI must mull over the fact that every country has its own social and cultural peculiarities, and these have to be taken into account while doing business.