Last year president Bush floated the idea of giving undocumented workers amnesty, but quickly backed away from it. This year Dick Gephardt, House Minority Leader, picked up the subject at a speech he gave at the National Council of La Raza, a Hispanic advocacy group. Recently, Gephardt introduced legislation to legalize undocumented workers. In 1986 the Immigration Reform and Control Act (IRCA) gave undocumented workers amnesty. One of the hopes was that it would lead to controlling future undocumented immigration. Since people have continued to come across the border illegally looking for jobs, which, like before 1986 are still available, why offer amnesty again? Won't it encourage more people to come across and hope that several years later a new amnesty program is implemented?Not exactly. The reason why IRCA did not manage to control immigration has to do not with the amnesty component of the law but rather the government's failure to make sure that immigrant workers were in the country legally. The task of ensuring that employees had the legal right to work was left to the companies doing the hiring. IRCA included a provision for employers' sanctions for knowingly hiring illegal workers. But the clause was impossible to enforce because it had to be demonstrated that the company "knew" the worker did not have legal papers.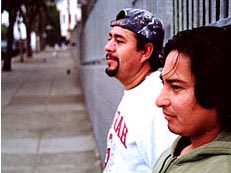 So companies continued to hire undocumented workers. The primary interest of companies is not the legal status of the job applicants but rather their productivity. In fact, from the point of view of companies, having a larger pool of workers is beneficial since it tends to keep wages low. And workers who have questionable papers and an insecure immigration status tend not to complain and do whatever they are asked.IRCA was also ineffective in stopping future illegal immigration because it did not deal with the fundamental motivating factor for crossing the border? he availability of "high" paying jobs. What attracts undocumented workers to our country is the huge gap in wages between the US and their homeland. The most visible example of this wage disparity is Mexico. The minimum hourly wage in the US of little more than five dollars is the entire salary of a full day's work for unskilled work in Mexico. When work is available.The gap in salaries can in fact be even greater. Some undocumented workers in US construction sites can make twice the minimum wage or possibly more. The same may occur in agricultural work for skilled pickers of fruit and vegetables. Since they are paid piecework, it is possible to make quite a bit more money than the minimum wage.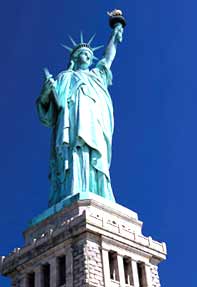 Imagine that salaries in Canada were ten times what they are in the US and you did not have a job. Would you cross the border illegally seeking work? Because the salaries are so attractive in comparison to those in Mexico, it's easy to understand why people will make the dangerous journey north.But if jobs were no longer available, people would not come. The reduction in apprehensions at the Mexico-US border went down considerably soon after the 9-11 attack because there were few jobs in the service industry even for those who were already in the US. If chances are that you will be unemployed, you might as well stay home.Although undocumented workers come to the US looking for jobs and plan to return home after saving some money, many end up staying. For these several million of undocumented workers already here, amnesty is still a good idea that will benefit us all. Amnesty recognizes that undocumented workers have been productive employees and contributed to our country even if they came in illegally. It also recognizes that companies that hired them also acted "illegally." Amnesty acknowledges a reality since these undocumented workers who will seek to
regularize their status have been in the country for a number of years, have improved our economy, have no criminal records, and quite likely have kids born in the country. In essence, they have earned the right to be here.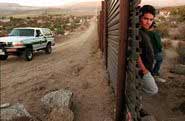 Ultimately, to control illegal immigration we need to develop a secure means of making sure that those seeking employment in the US have the legal right to work. That is something that the government needs to do. Controlling illegal immigration depends on the control of jobs. Rather than spend billions to try to stop people at the border, we need to make sure that when people apply for a job they have the legal papers to work. If word spreads that only those with valid legal papers can get hired, the illegal crossings along the Mexico-US border will stop and so will the deaths of hundreds of people yearly.