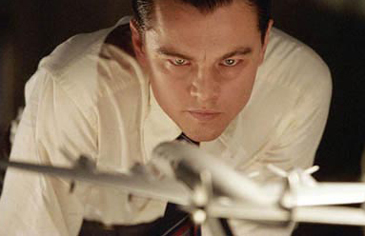 Leonardo DiCaprio "The Aviator"
The Oscar eluded Martin Scorsese yet again. Nominated five times and disappointed every time, the director of "The Aviator" lost this time — February 28 2005 — to Clint Eastwood, whose story of an underdog female boxer, "Million Dollar Baby" also clinched the Best Picture Award, apart from another for Best Actress, Hilary Swank. Scorsese, many agree, should have got an Oscar for direction in 1981, when he was nominated the first time for his classic, "Raging Bull." He lost then to an actor-turned director, Robert Redford, for his "Ordinary People," which also garnered the Best Picture trophy. Scorsese lost a couple of more times to actor-turned-directors. Ten years after "Raging Bull," the auteur's "Good Fellas" (1991) was defeated by Kevin Costner's "Dances With Wolves."By then Scorsese had become a regular at the Academy Awards. In 1989, his "The Last Temptation of Christ" got a nod for direction, but not for the Best Picture. That year, Bary Levinson won for "Rain Man," also adjudged the Best Picture.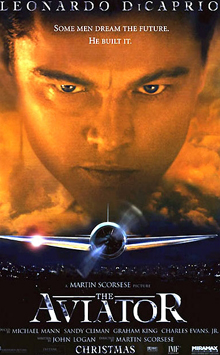 A poster of "The Aviator"
In 2003, when Scorsese's "Gangs of New York" was nominated in 10 categories, including Best Picture, everybody thought that he would finally walk away with the statuette. But Roman Polanski proved that he still had the mettle to win, and he did for his holocaust drama, "The Pianist." This year (2005), Scorsese's "The Aviator" — about the recluse playboy millionaire, Howard Hughes — could get just one top prize, for the Best Supporting Actress: Cate Blanchette, who doubles up as Katherine Hepburn in the film. In what seemed like poetry, she wished during her acceptance speech that her son would marry Scorsese's daughter. Art director Dante Ferretti and editor Thelma Schoonmaker, who won Oscars for "The Aviator," could not help saying how much they loved "Marty." But the Academy of Motion Picture Arts and Sciences is yet to love him. But, well, Scorsese is not a lone master overlooked by the Academy. Satyajit Ray did not get one for direction: he got one for Lifetime Achievement on his deathbed, and the Academy found that it did not even have a decent clip from Ray's work! Again, Alfred Hitchcock was also nominated five times, but never actually won an Oscar for direction. His great pieces of celluloid, such as "Rebecca" and "Psycho" went unnoticed. He had to settle for the Irving G. Thalberg Memorial Award at the 40th edition of the Oscars.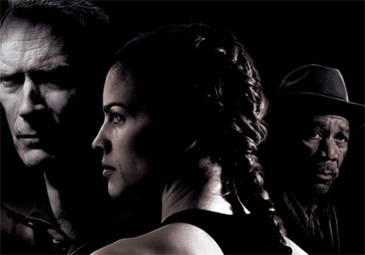 A poster of "Million Dollar Baby"
Sidney Lumet, who won the Lifetime Achievement Award on February 28 2005, had, like Scorsese, been nominated five times as director, but never won. Others to have never got a directing Oscar include Stanley Kubrick, Francois Truffaut, King Vidor, Akira Kurosawa, Ingmar Bergman, Jean Renoir and Federico Fellini. Maybe Scorsese will now go back to trying, yet again: he is now directing his favourite genre, the mafia thriller, "The Departed," starring Leonardo DiCaprio, Matt Damon, and Jack Nicholson.