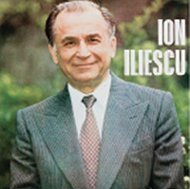 Last month, Romanian President Ion Iliescu met with U.S. President Bush—the latter representing a people who have enjoyed democracy for more than two centuries; the former a people who have enjoyed it for little more than a decade. For almost a quarter of the previous century, the Romanian people had been subjected to the brutal reign of Nicolae Ceausescu, when it ended abruptly with that dictator's violent overthrow and execution in 1989. Once able to cast off the yoke of Ceausescus tyranny, the Romanian people have proven themselves very capable of jump-starting a democracy. Today, Romania stands as a model for what can be achieved by a nation whose people are committed to navigating the difficult course of transitioning from autocracy to democracy.While there was much to be discussed by the two presidents, one wonders if Iliescu, knowing of Mr. Bush's current difficulties in trying to put North Korea's nuclear genie back into the bottle, shared with him the story about how a visit to that country by Ceausescu in 1971 had a devastating impact on the Romanian people and Iliescu's political fortunes.Initially, Western leaders were encouraged by Ceausescu, who became head of the Romanian Communist Party in 1965 and two years later head of state, for he continued his predecessors policy of following a path free of Soviet domination. He restricted his country's active participation in the Warsaw Pact and even condemned Moscow's 1968 invasion of Czechoslovakia. He developed a relatively liberal approach towards freedom of speech. In 1967, to the further delight of the West and dismay of Moscow, he established diplomatic relations with West Germany and continued relations with Israel following the Six Day War. Ceausescus's independent thinking within the Soviet sphere of influence was rewarded by the U.S. in 1969 when President Nixon visited Romania.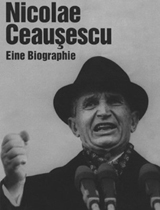 In June 1971, Ceausescu visited North Korea. He was immediately taken in by what he observed there i.e., the disciplined society Kim Il Sung had created and the idolization the North Korean people appeared to have for their dictator. Ceausescu returned to Romania with a changed vision for his country one built around the North Korean model of complete control of its people. Iliescu, then serving as Secretary of the Communist Party's Central Committee, attempted to discourage Ceausescu from doing this, arguing what his leader saw as strength was actually weakness, as the complete control of the North Korean people was slowly undermining that country's economic soundness. Ceausescu would not heed Iliescus's advice. For the next several years, as Ceausescu endeavored to impose the North Korean model upon Romania, Iliescu continued to voice his objections. With each objection, Iliescu was demoted, relegated to positions of less and less responsibility in order to isolate him and diminish his influence. Ceausescu, meanwhile, sought to mimic Kim Il Sung's personality cult by creating his own. The North Korean strongman had dubbed himself the "Great Leader." Not wishing to be outdone, Ceausescu claimed the moniker "the Genius of the Carpathians," among other self-adulating titles. He also began to tighten his grip on his government by placing family members in powerful positions around him in an exercise of "dynastic socialism."Unsurprisingly, by following the North Korean model, Ceausescu reaped what he sowed and, by 1981, had turned Romania into an economic basket case. Food rationing was reinstated and energy was in short supply. But, unlike North Korea, which received injections of cash from the Soviet Union to help hide the fact its economy was a sinking ship, Ceausescu found the Soviets unwilling (understandably so) to play the role of financial benefactor to one who had refused to tow the Soviet line. Ceausescu was left on his own to sink or swim.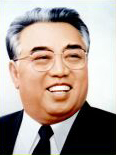 As Iliescu continued his political downward spiral, he never lost hope the Romanian people would eventually win their freedom. His leadership in that fight for democracy and his courage in challenging Ceausescu were recognized soon after the dictator's demise when Iliescu was elected president of Romania in May 1990.Thirty-two years ago, in the mind of an easily impressed Romanian dictator, North Korea served as an enviable model to be duplicated in his own country. That effort resulted in disaster for the Romanian people and, eventually, for the dictator himself. We can only hope there is, in North Korea, an intelligentsia who fully comprehends the failure of the Romanian experiment to emulate the North Korean model—and the current success of the Romanian experience with democracy. Should the North Korean people ever succeed in overthrowing their brutal leadership, sweet would be the irony if the new North Korean leadership then looked to Romania as the democratic model for them to emulate. Should such a result occur, what a fitting tribute too it would be that the people of these two countries, in the end, were able to cast off the chains of tyranny to join the league of democratic nations, thus forever committing to the dustbin of history two of the world's most oppressive regimes.