America
Letters from America
A Successful Life Is There for the Taking!
By Greg Evans
Special Correspondent

| | |
| --- | --- |
| | Thomas Edison, Founder of GE — General Electric (GE) was called "Edison General Electric" in 1889 when Thomas A. Edison (1847-1931) founded the conglomerate. GE sold appliances to helped free America's housewives from the kitchen. In the 1980s, its CEO Jack Welch expanded GE into media and Wall Street. The "inventor of the light bulb" said "Genius is 1% inspiration, 99% perspiration." |
You hear people talk about work ethic. But what is it? And why does it seem that even if you have a solid work ethic, you are still struggling to pay the bills, or live the life that you want. "I work so hard; I just don't know why nothing ever seems to go my way."As human beings we all have two things in common, 24 hours in a day, and the desire to be successful in whatever field we decide to go. How you spend those 24 hours will determine where you go in your life. We all figure this out at different ages. Some people when they are 17 or 18, others when they are 35. And then you have some like the founder of Kentucky Fried Chicken that figured it out when he was around 70. It doesn't matter what age you are when you figure out what it means to use those 24 hours wisely and efficiently. Anyone can become financially secure in life, but you have to learn how to apply work ethic to the work to produce that kind of work that will make you valuable to the company. The reason why minimum wage was always US$7.25 an hour to make a burger is because anyone can do it. The value for producing a handful of hamburgers was US$7.25 per hour and maybe even that was generous, but workers often complained about the wages. It wasn't that they weren't putting in the long grueling hours like everyone else, and it didn't mean they didn't deserve enough money to survive, of course they did. But the reality is that they didn't yet figure out how to create value for their skillset worth more than that. If you are a brain surgeon, saving lives by removing tumors then you will make substantially more than someone making a burger because they can't do what you can.So, to be "rich" and successful, you have to use the 24 hours in a day and make yourself valuable in whatever it is that you aspire to do. To be great at what you do requires studying hard, being patient, LISTENING to those who have done it before you, DON'T TALK, just LISTEN. This is important. To be successful requires that you become the best listener in the room. More than likely, you aren't the smartest in the room even though you might think you are. Therefore, it is paramount that you learn to listen and absorb and observe everything around you. You can make money doing almost anything, as long as you are great at what you do. Now, being rich doesn't mean that you are happy, but it means that you can live a life of convenience if you so choose. Happiness must exist whether or not you have money, being flush with cash won't make you happy. I know numerous people that have plenty that are miserable. Happiness comes from within. But what I am talking about here is rising to the top of your profession and with that will come financial reward, but there is no easy way to get there.My father was a big role model for me. He worked hard, long, long hours but it wasn't just wearing out time, he was doing real work. He was moving his company forward by crunching numbers, forecasting budgets, brawling in boardrooms, and then coming home at night so wiped out he could barely eat dinner. Often, I wouldn't even see him during the week because he was working before I woke up, and arrived home after I went to sleep. I realized at a young age that to be the best required more than just skill and desire. Much more. It required sacrifice that would make most people weak in the knees. That is why you only have the 1 and two percenters out there, sitting at the top of the world. They were the only ones that could stomach what it took to get there. The trick to being successful is understanding how to use the 24 hours in a day to make yourself valuable in whatever it is that you are pursuing. Learn from others that have come and gone before you to reach the pinnacle of their professions. If they were able to do it so, can you. And never give up. A big reason why so many never make it is because they eventually give up. Famed writer F. Scott Fitzgerald once said, "I received 122 rejections before I sold my first story."Thomas Edison claimed to have failed 1,000 times before discovering how to effectively use electricity to illuminate a lightbulb. Failure is the key to success, because failure teaches you what doesn't work and from there you can put together the pieces of the puzzles for what does. Stay at it, stay focused and don't get discouraged. As long as you are breathing you have the opportunity to be successful.

Related Articles
I Could Tell by the Way Lalisa Looked at Me ...
Great Art of Suffering -- Degenerate Life of ...
The Dreaded Slump
An Evening in Savannah
The Millennial's Guide to a Successful ...
The Zen of Blackpink
The Mayan Predictions Were Spot On!
Confessions of a Single Dad -- I Lost the ...
Blurred Highway
How You Too Can Overcome Depression and ...
Ghost Sightings Around Mooresville Predate ...
No Place Better to Spend Autumn Evenings than ...
Poking a Hornets Nest -- A Carolina Beach ...
First-Ever Filipino Restaurant Experience, And ...
Pfizer Vaccine Approved by FDA in America
The Blurred Highway
The Speed Trap -- A Cash Register for Small ...
What Glitters Truly Is Gold -- Through the ...
There Is Buzz with Elon Musk -- Will Dogecoin ...
Inside Africa -- A Missionary's Work in ...
A Night of Celebration -- 4th of July and a ...
Miami Building Collapse -- Possible Flaw in ...
Building Collapses in Miami, Florida, Leaving ...
Color Blindness in a Colorful World
Lake Norman, the Great Energy Vortex
The Great Hostage Hoax
A Little Bit of Laos -- A Culinary Adventure
Anti-Asian Attacks an Ongoing Problem
By the Grace of God -- The Cylk Cozart Story
Eli Broad, Billionaire Philanthropist, Dies at ...
Clutch Coffee Bar Expanding to Florida
Ten Years Later: Chris Hondros Honored by ...
Local Charlotte Boutique Is Turning Heads
Sailing on Lake Norman without a Rudder
Zen and the Art of Ziplining at Lake Norman
The Proper Etiquette for Street Fighting in ...
The Silent Voices -- A Look inside the Work ...
A Yankee in Dixie
First Hiking Experience, Lake Norman -- Where ...
Who Is the Bigger Band, the Beatles or BTS?
Misogynism Within the Gaming Community
When Has It Gone Too Far -- the Illicit Affair!
The Camping Experience! Well Eventually ...
Taken from Jurassic Park and Put into ...
10 Most Irritating Bad Driver Behaviors
Throw Me a Bone -- What in the World Is a ...
Charlotte, North Carolina's South End ...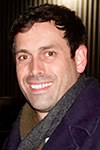 Greg Evans, associate director of communications of King University in Bristol TN, in the US, serves as a special correspondent for The Seoul Times. The seasoned journalist has been writing for such papers as the Mooresville Tribune, Lake Norman Citizen, the Bristol Herald Courier, and the Sentinel-Progress (Easley, SC). He can be reached at gaevans1@king.edu