America
Letters from America
Poking a Hornets Nest — A Carolina Beach Adventure
By Greg Evans
Special Correspondent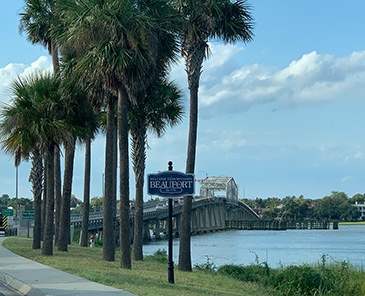 A view of Beaufort, South Carolina

Labor Day weekend started out with a bang, literally, the rear passenger tire blew out along a desolate stretch of interstate 40 just outside of Marion, North Carolina. "Here we go again," my daughter said rolling her eyes. It was our third blowout leaving us stranded along the side of an interstate in the past year. We hadn't even made it to Charlotte to pick up my girlfriend and her family members that were accompanying us on our day trip to Hunting Island Park by Beaufort. The thing is, we are on the road a lot, on the regular, and so, it is inevitable that we will sooner or later hit one of the massive moon-crater potholes that are pockmarked all over the interstates throughout the country since the tax dollars are more strategically used for anything but the infrastructure. We hobble to a stop just past exit 83 going east. I sit there for a few minutes and allow myself the satisfaction of a childish and profanity-laced meltdown. I look over at my poor 12-year-old emo daughter who has to endure such impish behavior. She doesn't even react, by now she is used to it, earphones in, Blackpink on her tablet, the fact that we were going to have to wait for hours for some kind of help, old news. As fast as my fingers can type and I sent my girlfriend hideous text messages, "Help! Help! I am stranded. I can't take it anymore. Tire gone. Tire exploded. Darkness is trying to swallow us. Trucks are blasting by 4 inches from where we are stopped! I think I am dying! I can't do this!" It was truly the most pathetic display of immaturity, and afterward, hours later, I would have to sit and listen to my far more put together, and mature girlfriend belittle me, express her unequivocal disappointment in my lack of manliness and that I was to never, ever, do that again. Ever! I have been broken down, with a flat tire in numerous states over the years, New York, California, Texas, Oklahoma, South Carolina, North Carolina (three times) etc, and more than once I have been unable to change the tire for whatever reason, lack of tools, lack of knowledge, or most embarrassingly lack of mental fortitude. I have also learned through experience, that to properly change an SUV tire efficiently requires two things that I don't have, a 2 ¼ ton trolley jack and a 4-way cross universal lug wrench. Why I haven't purchased these tools, three flat tires ago, is anyone's good guess. The only time I think about it is when I am stranded on the side of the road, at night, on a bend with trucks passing us at 85 mph, while parked on top of a mutant hornets' nest. Yes, while we were sitting there, at the tail end of my meltdown, my daughter pointed at what I thought was a bat on the windshield. I quickly realized that this monster was the largest and most terrifying hornet I have ever seen. "Look at that thing! I think it is a pterodactyl!" I said. "It is trying to get in," my daughter said with terror in her eyes. I quickly turned on the windshield wipers to send the beast sailing into the night, but it barely moved, like a giant kick returner separated from the end zone by a skinny little kicker. The wiper was just an irritant to the hornet that proceeded to attempt to sting the wiper blade to death. It was a horrifying spectacle. By now my girlfriend was in her car having to drive an hour to reach us.I told her that when she arrived to take my daughter and the two of them could return home and I'd sit and wait for the tow truck to arrive. "I'm not leaving you on the side of the road. You are such a target with the common sense of a worm. You'd be jumped and adequately robbed of every possession if I left you alone," she said. On the roof of my 2021 Volkswagen Tiguan is a little button that says, "SOS." Perfect I thought. I pressed the button expecting the soothing German-accented voice of a Volkswagen roadside emergency dispatch unit. Instead, a message popped up on the dashboard. "This feature is not part of your package," or something to that extent. Imagine that. Luckily, I have unlimited data, thanks to the fact that I date an OCD'er who is fanatical about being up to the minute technologically, and then spending the time to learn how it all works. Being able to use Google in the middle of nowhere, fascinates me to no end. I locate the number for emergency roadside assistance and call them. A woman answers in Tucson, Arizona. I explain my problem and tell her that I am stuck on the side of the road in North Carolina. I give her my location. "So, you are in Oklahoma?" She said. "What? No. North Carolina, in the middle of nowhere," I said. "I can't find you on the GPS. It keeps pulling up Oklahoma for some reason," she said. The first thought that crossed my mind is that we were doomed. If Volkswagen can't find us, how will anyone else? Didn't Volkswagen build the first Apollo to go to the moon, yet they can't find us in the woods of North Carolina, parked on top of the world's most freakishly big killer hornets' nest, and on the bend of interstate 40 popular for speeding. I felt bad that my tweenage daughter was subjected to this. Unlike me though, she is always cool and composed no matter the situation. She just sat there and listened to her music and shook her head after each of my hysterical rants. We managed to get the spare on and make it back to the house in the wee hours of the morning. Trip delayed for a day. New tire, a fair $149. Not bad considering.The morning we now scheduled to leave, we planned to wake at like 4 a.m., be on the road no later than 5 a.m., and reach Beaufort by around 9 a.m. But that was just wishful thinking on a Sunday morning. We dragged ourselves out of bed, woke the children. We somehow managed to pile into two cars and hit the road. All I really remember is the blur of the scenery zipping past. I think regarding speed someone mumbled something about steady over 90, but I can't be sure. I think once or twice we passed a speed trap, and whether the state troopers ever made the effort to give chance is lost to history. How my girlfriend and her sister weren't spike stripped and hauled off to prison is a mystery to me. Had wings protruded from the sides of the Volkswagens I am convinced we would have gone airborne and flew to the beach. Mercifully upon reaching Beaufort, the traffic became more congested, and I was finally able to catch my bearings and take a few photographs. The one thing we did underestimate was the line of cars competing for right of way to enter the island. Labor Day is a video game. It is a test of patience, skill, and somehow trying to keep your head while everyone around you is losing theirs. No doubt it was an exercise in human nature that I haven't seen since maneuvering the chaos of Los Angeles rush hour. Hunting Island is an absolute paradise and I felt like we were in Jurassic Park with a twist of Thailand. There was lush vegetation of the likes I have only seen in the movies, palm trees everywhere, sun, sand, and tourists. The line of cars was long, people were stingy with the space in front of them, but the wait actually wasn't all that bad. This wasn't the island's first rodeo, so the traffic funneled well enough onto the island without any incidents of fisticuffs on the side of the road amongst the palmetto trees. Once on the island parking was easy and plentiful. We lugged all of our stuff onto the wide expanse of glorious scalding sand. People were scattered about but it is a big enough beach where people aren't uncomfortably close. The water there is like a bath and though I am terrified of sharks, there were people regularly out further than me to maintain my false sense of security and allow me to float about like an otter. I'm a floater when it comes to the ocean. Some people swim, others just wade up to their knees and brush water about the arms to soothe the heat, some frolic in the mini-breaking waves, some dip, and some dunk, and then there are the ones that lie on their backs and let the rhythm of the tide toss them about. That is me. "What are you eight?" My girlfriend barked at me. She's a wader, up to the knees and brushing water on her arms like my grandma. Of course, I kept that myself and continued to float on by. At one point I was lying on the Turkish towels that we had splayed out, sunburning, I heard a commotion to my right. With all the effort I could muster, I turned my head toward the sounds and noticed about 45-70 rambunctious, college-age young people moving briskly over the sand in our direction. They were hooting and hollering, cheering, and raising a ruckus. Their arms were full of luggage, canopies, boom boxes, coolers, two cornhole boards, footballs, and whatever else could possibly disturb me. The quietude of our little corner of beach was about to be decimated. I felt something in the realm of a panic slash anxiety attack on the verge of consuming me. The look on my girlfriend's face was one of consternation. I couldn't tell if it truly bothered her or if she was preparing to have to deal with my social awkwardness. I also heard her cousin who was with us scoff at the approaching hoodlums. But in a remarkable moment of luck, one of the young men said, "Hold on, let's go over there." The sea of adolescents then strode off about 200 yards away down the beach. "Thank goodness," I muttered. My girlfriend and her sister rolled their eyes. I turned my face back toward the sun and drifted off into Labor Day beach bliss. It turned out to be a wonderful Labor Day despite spending half of the time in the cars which would eventually have so much sand in them I wondered if the children had left any back at the beach for the other tourists? My girlfriend had wanted desperately to go out to eat somewhere near the coast, all ten of us. The thought of dealing with ten people, six of them being picky children, was more than I could take. I threatened jumping out of the lighthouse if they tried to make me go. "If you need a good, solid push, let me know," my girlfriend said. We decided just to get on the road and head back and figure something out later. It would be a heck of a long trip home, but as the great surfer of life, Jerry Garcia liked to say, "Sans Souci."

Related Articles
No Place Better to Spend Autumn Evenings than ...
First-Ever Filipino Restaurant Experience, And ...
Pfizer Vaccine Approved by FDA in America
The Blurred Highway
The Speed Trap -- A Cash Register for Small ...
What Glitters Truly Is Gold -- Through the ...
There Is Buzz with Elon Musk -- Will Dogecoin ...
Inside Africa -- A Missionary's Work in ...
A Night of Celebration -- 4th of July and a ...
Miami Building Collapse -- Possible Flaw in ...
Building Collapses in Miami, Florida, Leaving ...
Color Blindness in a Colorful World
Lake Norman, the Great Energy Vortex
The Great Hostage Hoax
A Little Bit of Laos -- A Culinary Adventure
Anti-Asian Attacks an Ongoing Problem
By the Grace of God -- The Cylk Cozart Story
Eli Broad, Billionaire Philanthropist, Dies at ...
Clutch Coffee Bar Expanding to Florida
Ten Years Later: Chris Hondros Honored by ...
Local Charlotte Boutique Is Turning Heads
Sailing on Lake Norman without a Rudder
Zen and the Art of Ziplining at Lake Norman
The Proper Etiquette for Street Fighting in ...
The Silent Voices -- A Look inside the Work ...
A Yankee in Dixie
First Hiking Experience, Lake Norman -- Where ...
Who Is the Bigger Band, the Beatles or BTS?
Misogynism Within the Gaming Community
When Has It Gone Too Far -- the Illicit Affair!
The Camping Experience! Well Eventually ...
Taken from Jurassic Park and Put into ...
10 Most Irritating Bad Driver Behaviors
Throw Me a Bone -- What in the World Is a ...
Charlotte, North Carolina's South End ...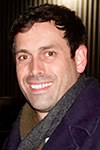 Greg Evans, associate director of communications of King University in Bristol TN, in the US, serves as a special correspondent for The Seoul Times. The seasoned journalist has been writing for such papers as the Mooresville Tribune, Lake Norman Citizen, the Bristol Herald Courier, and the Sentinel-Progress (Easley, SC). He can be reached at gaevans1@king.edu