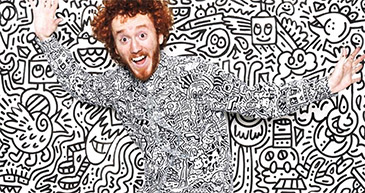 Mr. Doodle
The collection of nine different heart-shaped doodles is themed around love, happiness and fun. It will be sold in nine editions, each a different colour, with the first release consisting of box sets and three single prints to be launched on August 14.
Hong Kong (August 14, 2021) — Love is in the air this summer as Mr Doodle marries Mrs Doodle and is set to release his limited edition Pop Heart print collection and collector box editions. The collection of nine different hearts in nine colours will begin with the release of three prints, titled: Pop Heart - Robot Kiss, Pop Heart - Puppy Love and Pop Heart - Flower Warmth.Each print release will be limited to 300 plus 10 AP of each image. Of the 300, 200 will be sold in single editions and 100 of each colour will make up 100 special collector box sets.For Mr Doodle, it's a time to celebrate romance and connection. "I have created a series of nine doodle hearts inspired by my lovely wife Mrs Doodle," says Mr Doodle."The artworks feature jellyfish falling in love, romantic flowers and cuddly doodle creatures hugging each other. Each artwork has been doodled in a different colour, so that if you collect all nine doodles then you can display the perfect rainbow of hearts. Each piece shows a collection of different characters cutely compiled within the heart shape in a unique way. I hope you enjoy exploring the nine hearts and finding your favourite characters, " he adds.Mr Doodle's series of doodle hearts is an open invitation for art lovers to discover what love means to them. His doodles include secret messages and symbols in them. What do you see?
About Mr Doodle
A millennial artist, Sam Cox is a voice of his generation, with artworks that provoke discourse on what we consider fine art today. Mr Doodle's works transcend beyond the canvas, invading furniture, books, clothing and more. He has collaborated with iconic brands, including Fendi, Puma, Samsung and MTV.Welcomed by millions of followers on social media, Mr Doodle's artistic process is fluid, mesmerizing, therapeutic and made without hesitation.
About Pearl Lam Galleries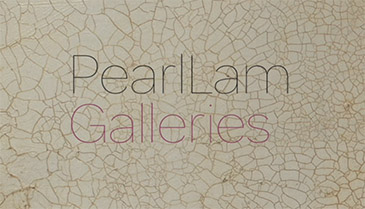 Pearl Lam Galleries
Pearl Lam Galleries is a driving force within Asia's contemporary art scene. Founded in 2005, the gallery plays a vital role in stimulating international dialogue and cross-cultural exchange between the East and West.Following a rigorous programme, Pearl Lam Galleries presents museum-quality exhibitions that reevaluate and challenge perceptions of cultural practice in Asia. With a thoughtfully balanced roster of Chinese and international artists, the gallery is strategic in its curation, positioning itself as an educator.The gallery maintains a flagship space in the historic Pedder Building in Hong Kong, whilst the Shanghai gallery is situated in the heart of the Bund district. With a team of international staff, Pearl Lam Galleries' reach is global, having presentations at major international art fairs including The Armory Show, Art Cologne, Art Basel Hong Kong, Frieze Masters, and West Bund Art and Design.
Press Enquiries
Asia: :
Charmaine Chan
PR & Marketing Manager
charmaine@pearllamgalleries.com
+852 2522 1428
America & Europe:
Josh Ginsburg
JGCOMM
info@jgcomm.com
+1 212 352 3320China:
Yidi Chow
Communications & Events Associate
yidi@pearllamgalleries.com
+1 857 277 4082