America
Letters from America
Color Blindness in a Colorful World
By Greg Evans
Special Correspondent

| | |
| --- | --- |
| | Dr. Martin Luther King Jr. — "I Have a Dream" speech by Dr. Martin Luther King Jr. at the Lincoln Memorial in Washington, DC. on Aug. 28, 1963, drew a crowd of some 250,000 people. The late African-American Memorial Baptist Church minister is highly revered as the leader of civil rights movement. He was honored with the Nobel Peace Prize. |
Editor's Note: The following article discusses the ongoing racial tension in America.
I remember the mixed sentiments from people when they learned that the local government was voting on whether or not to tear down statues in the area that represented aspects of the confederacy that the country would much rather forget, or at least sweep under the rug. It was a nationwide push, but a movement that caught with momentum throughout the Carolinas."This is horseradish!" a large-bellied Caucasian fellow barked at me. He was part of a small group of protestors upset that such actions would be considered being taken. He was disheveled and agitated. "That there is our history too. I had relatives that died in the war of northern aggression, fighting against them damned yanks, protecting their homes and livelihood," the man continued."So, your family were slave owners?" I asked."Darn straight they was, that was their right!" He spoke. His face was red, and I could glimpse a bit of consternation. At first, I naively thought it was guilt, but protruding veins from his neck and glazed eyes revealed to me his true sentiment, kind of like coming to the realization that your friend is a raging alcoholic. As a journalist for multiple newspapers in the Carolinas, I still see instances of racial tension on both sides, though primarily promulgated by the media. Day to day, people seem well enough to be able to live together harmoniously. Of course, there are instances of continued hostility, but overall, people can congregate and live their lives without having to insult, threaten, assault, or even kill each other.I returned to the house to contemplate the times, the movement, the continued push for equality at each layer of the human fabric. An iridescent blue lizard zips by up the sidewalk. It shimmers in the sun. I wonder if the green lizards frown up it because of its blue skin. I wonder if I am secretly judged for my olive complexion by the lighter and darker-skinned peoples of the Carolinas with equal vitriol?In 2020, a lawsuit was filed for the removal of a Confederate memorial at the Gaston County, North Carolina courthouse. There are approximately forty monuments that continue to stand before or near courthouses throughout the state of North Carolina, and over 150 Confederate symbols highlighting total injustice, suffering, brutality, and inhumanity that have ever have been recorded.How does one go about making equality so that it is no longer noticed as inequality? How is that possible with such a past as this? You can't erase it, for that would be dangerous. It would inevitably repeat in the future. "No such barbarianism would ever happen again," people say. "We are far too civilized these days." But are we?I sit outside on the porch, surrounded by a variety of plants that my future wife tends to with the care of a botanist, and it becomes quite clear to me that I enjoy having the variety of plants surrounding me as opposed to all 16 plants being homogenous. That would be boring right? Yet we don't see inequality in the plants, nor amongst them.This year Juneteenth was declared a federal holiday in the US. It is a day that commemorates the last day that enslaved Africans were slaves before being freed. This took place in Galveston, Texas, when the Union Army traveled to the south to force plantation owners to free their slaves. Two years earlier, in 1863, President Abraham Lincoln had signed the Emancipation Proclamation freeing the slaves upon the Union victory in the Civil War.And then they were freed, and it was time to start all over. It was time to carve out lives in a country where they still didn't belong. One hundred and 56 years later, the struggle for equality continues. On Aug. 28, 1963, Dr. Martin Luther King Jr. recited his now-famous speech, "I have a dream," during the march on Washington for jobs and freedom. He saw a world where people of all different backgrounds, races, and religions could come together in one world, living together, as equals.What would his perspective be today? Every single human being, in every city and small town, has their own opinion regarding race that they either share with others close to them, strangers on the street, or the world. Despite all of the progress made in race relations and equality, we are still generations it seems away from people seeing each other as people, as opposed to a type of person based on irrelevant conditions.

Related Articles
How You Too Can Overcome Depression and ...
Ghost Sightings Around Mooresville Predate ...
No Place Better to Spend Autumn Evenings than ...
Poking a Hornets Nest -- A Carolina Beach ...
First-Ever Filipino Restaurant Experience, And ...
Pfizer Vaccine Approved by FDA in America
The Blurred Highway
The Speed Trap -- A Cash Register for Small ...
What Glitters Truly Is Gold -- Through the ...
There Is Buzz with Elon Musk -- Will Dogecoin ...
Inside Africa -- A Missionary's Work in ...
A Night of Celebration -- 4th of July and a ...
Miami Building Collapse -- Possible Flaw in ...
Building Collapses in Miami, Florida, Leaving ...
Lake Norman, the Great Energy Vortex
The Great Hostage Hoax
A Little Bit of Laos -- A Culinary Adventure
Anti-Asian Attacks an Ongoing Problem
By the Grace of God -- The Cylk Cozart Story
Eli Broad, Billionaire Philanthropist, Dies at ...
Clutch Coffee Bar Expanding to Florida
Ten Years Later: Chris Hondros Honored by ...
Local Charlotte Boutique Is Turning Heads
Sailing on Lake Norman without a Rudder
Zen and the Art of Ziplining at Lake Norman
The Proper Etiquette for Street Fighting in ...
The Silent Voices -- A Look inside the Work ...
A Yankee in Dixie
First Hiking Experience, Lake Norman -- Where ...
Who Is the Bigger Band, the Beatles or BTS?
Misogynism Within the Gaming Community
When Has It Gone Too Far -- the Illicit Affair!
The Camping Experience! Well Eventually ...
Taken from Jurassic Park and Put into ...
10 Most Irritating Bad Driver Behaviors
Throw Me a Bone -- What in the World Is a ...
Charlotte, North Carolina's South End ...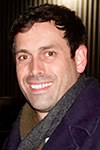 Greg Evans, associate director of communications of King University in Bristol TN, in the US, serves as a special correspondent for The Seoul Times. The seasoned journalist has been writing for such papers as the Mooresville Tribune, Lake Norman Citizen, the Bristol Herald Courier, and the Sentinel-Progress (Easley, SC). He can be reached at gaevans1@king.edu