America
Letters from America
Anti-Asian Attacks an Ongoing Problem
By Greg Evans
Special Correspondent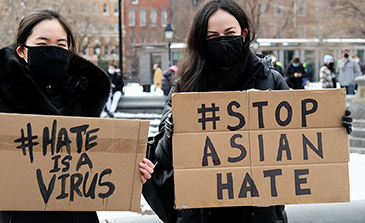 Anti-Asian attacks becoming huge problems in the US
In the United States attacks on Asian people continues to be a problem. Police reports show that already in 2021 unprovoked attacks have increased around 150%. The spike in incidents stems from the outbreak of COVID-19 last year and has continued into 2021 and those are just the attacks that are reported. The majority of attacks have occurred in New York and California where the largest Asian population resides. Though across the nation from small towns to medium-size cities, out in the country or along the coastlines, the problem is prevalent and disturbing. More than half of Asian-Americans live every day in fear of being attacked and many have experienced discrimination. The Pew Research center reported that the Asian population in the United States recorded the fastest growth rate of any ethnic and racial group between 2000 and 2019. And Asians have reported a significant increase in discrimination since the start of the pandemic. A report issued by Stop AAPI Hate Forum determined that in the past year, more than 3,000 anti-Asian incidents have occurred and most of them have been against women. The same report lists 503 incidents that have happened in 2021. Discrimination makes up the largest number of incidents followed by physical assault. Multiple surveillance camera videos have surfaced this year showing violent attacks against Asian people and in multiple cases, it has been against the elderly. In Atlanta recently six women were gunned down in a hate crime in a massage parlor simply because of their race. In Washington DC. a Filipino American woman and her boyfriend were screamed at, coughed on, and threatened with bodily harm. The most dangerous aspect of this is if the nation allows it to become a pattern. Lawmakers have voiced concern about the problem, but it seems very little is being done to quell the hatred. In the eyes of criminals, women and the elderly are deemed easier targets. They live in fear just going to the grocery store unknowing if on that particular day they will come face to face with hatred and violence. In Portland, Oregon a person of Vietnamese descent found a note on her doorstep that read, "Kung Flu." On the subway in New York, a 61-year old Filipino was sliced on the face with a box cutter. In Kansas, a member of the legislature was threatened in a bar accused of having covid. This month the Senate voted to put through legislation that would address hate crimes against people of Asian descent. The bill is meant to expedite reviews of hate crimes particularly related to the pandemic. It also called for the distribution of grants for local and state governments to enhance their data collecting and reporting. The bill passed 94 to one and goes next to the house for review. A large part of the problem is a lack of education and a fractured social infrastructure. It is up to the people, friends, co-workers, neighbors, and strangers to pull together and unite in combatting the hatred and stand up to those who are promulgating hatred and violence. Laws passed down in upper government can only do so much. It can be a foundation, but it comes down to people on the street doing their best to put an end to this problem.

Related Articles
I Could Tell by the Way Lalisa Looked at Me ...
Great Art of Suffering -- Degenerate Life of ...
The Dreaded Slump
An Evening in Savannah
A Successful Life Is There for the Taking!
The Millennial's Guide to a Successful ...
The Zen of Blackpink
The Mayan Predictions Were Spot On!
Confessions of a Single Dad -- I Lost the ...
Blurred Highway
How You Too Can Overcome Depression and ...
Ghost Sightings Around Mooresville Predate ...
No Place Better to Spend Autumn Evenings than ...
Poking a Hornets Nest -- A Carolina Beach ...
First-Ever Filipino Restaurant Experience, And ...
Pfizer Vaccine Approved by FDA in America
The Blurred Highway
The Speed Trap -- A Cash Register for Small ...
What Glitters Truly Is Gold -- Through the ...
There Is Buzz with Elon Musk -- Will Dogecoin ...
Inside Africa -- A Missionary's Work in ...
A Night of Celebration -- 4th of July and a ...
Miami Building Collapse -- Possible Flaw in ...
Building Collapses in Miami, Florida, Leaving ...
Color Blindness in a Colorful World
Lake Norman, the Great Energy Vortex
The Great Hostage Hoax
A Little Bit of Laos -- A Culinary Adventure
By the Grace of God -- The Cylk Cozart Story
Eli Broad, Billionaire Philanthropist, Dies at ...
Clutch Coffee Bar Expanding to Florida
Ten Years Later: Chris Hondros Honored by ...
Local Charlotte Boutique Is Turning Heads
Sailing on Lake Norman without a Rudder
Zen and the Art of Ziplining at Lake Norman
The Proper Etiquette for Street Fighting in ...
The Silent Voices -- A Look inside the Work ...
A Yankee in Dixie
First Hiking Experience, Lake Norman -- Where ...
Who Is the Bigger Band, the Beatles or BTS?
Misogynism Within the Gaming Community
When Has It Gone Too Far -- the Illicit Affair!
The Camping Experience! Well Eventually ...
Taken from Jurassic Park and Put into ...
10 Most Irritating Bad Driver Behaviors
Throw Me a Bone -- What in the World Is a ...
Charlotte, North Carolina's South End ...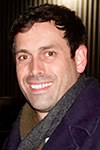 Greg Evans, associate director of communications of King University in Bristol TN, in the US, serves as a special correspondent for The Seoul Times. The seasoned journalist has been writing for such papers as the Mooresville Tribune, Lake Norman Citizen, the Bristol Herald Courier, and the Sentinel-Progress (Easley, SC). He can be reached at gaevans1@king.edu