America
Obituary
Eli Broad, Billionaire Philanthropist, Dies at 87
US Entrepreneur to Be Remembered Man Who Built LA
By Greg Evans
Special Correspondent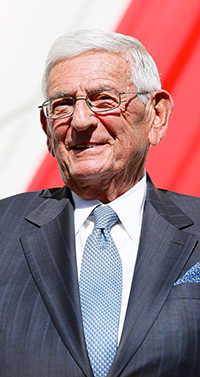 Late Philanthropist Eli Broad
Editor's Note: Eli Broad, American billionaire philanthropist and the man that built LA, died at the age of 87 in Los Angeles on April 30, 2021. The city of Los Angeles and the country remembers his life and pays their respects.
With a self-made fortune estimated to be at around $6.9 billion, philanthropist and art collector Eli Broad made his mark in the home construction and insurance industries. Born in New York and raised in Detroit, Broad relocated to Los Angeles some 50 years ago. He was raised in an environment where hard work was how you succeeded. His father was a Lithuanian immigrant who painted houses for a living and operated five-and-dime stores. His mother was a seamstress. Eli understood at a young age the value of hard work. In 1954 he graduated from Michigan State University with a degree in accounting, creating an understanding of finance that became a foundation for his later astronomical success financially.Before he learned about home construction, the highly motivated and intelligent 20-year-old became a certified public accountant. He shared an office with a contractor and began learning about that world. While working in accounting he heard about a company in Ohio that was making waves in the industry building homes without basements. This new technique for building homes differently intrigued him. With his accounting background and a newfound interest in construction, he invented a product that would change the course of his life. "My idea was they (renters) could move out of garden apartments into three-bedroom houses for less than rent and have equity and the tax benefits, it worked," he said.The idea was a hit and the houses sold like crazy. He teamed up with his contractor friend to form the company Kaufman & Broad. They would go on to become the largest independent builder of single-family homes in the United States. With the rapid success, the company was able to expand to other states setting up headquarters in Phoenix. Though after his partner retired Broad decided to move to Los Angeles.While continuing to build his company and fortune in L.A. he also dipped his hands into the world of politics running the winning democratic campaign for Alan Cranston's U.S. Senate bid in 1968.Broad was an icon in the city of Los Angeles with its support of cultural, medical, and educational improvements to the city. He spent countless millions on research and innovative measures to improve the medical schools of Harvard, UCLA, USC, and others. He liked to refer to himself as a "venture philanthropist."It was Broad's wife, Edythe, that introduced him to fine art and the two art enthusiasts spent a great deal of time and money amassing a beautiful art collection. Their remarkable collection would include a Van Gogh drawing, a Koons, Hirst, Basquiat, and many more wonderful pieces from legendary artists. In the 1970s he became the chairman of the Museum of Contemporary Art. In 1984 he founded a private art foundation that housed paintings by Warhol and Lichtenstein to name a couple. In the 1990s he financed the construction of the contemporary art wing attached to the Los Angeles County Museum of Art for $50 million."I am a builder," Broad once told the Los Angeles Times. "I don't like to preside over the status quo and simply write checks." He was involved in every aspect of his projects which is part of why he has been so successful in everything that he has touched. He was a patron of the arts and architecture and that included the performing arts. He endowed Santa Monica College of the performing arts with $10 million.As his business enterprise branched out into financial services, the company SunAmerica was formed. In 1993 he left Kaufman & Broad to put all his energy into SunAmerica. Six years later he would sell it for $18 billion and retire a year later. For the rest of his life, he focused on improving aspects of Los Angeles that were important to him. And for this work, he will be remembered as the man who built L.A.

Related Articles
I Could Tell by the Way Lalisa Looked at Me ...
Great Art of Suffering -- Degenerate Life of ...
The Dreaded Slump
An Evening in Savannah
A Successful Life Is There for the Taking!
The Millennial's Guide to a Successful ...
The Zen of Blackpink
The Mayan Predictions Were Spot On!
Confessions of a Single Dad -- I Lost the ...
Blurred Highway
How You Too Can Overcome Depression and ...
Ghost Sightings Around Mooresville Predate ...
No Place Better to Spend Autumn Evenings than ...
Poking a Hornets Nest -- A Carolina Beach ...
First-Ever Filipino Restaurant Experience, And ...
Pfizer Vaccine Approved by FDA in America
The Blurred Highway
The Speed Trap -- A Cash Register for Small ...
What Glitters Truly Is Gold -- Through the ...
There Is Buzz with Elon Musk -- Will Dogecoin ...
Inside Africa -- A Missionary's Work in ...
A Night of Celebration -- 4th of July and a ...
Miami Building Collapse -- Possible Flaw in ...
Building Collapses in Miami, Florida, Leaving ...
Color Blindness in a Colorful World
Lake Norman, the Great Energy Vortex
The Great Hostage Hoax
A Little Bit of Laos -- A Culinary Adventure
Anti-Asian Attacks an Ongoing Problem
By the Grace of God -- The Cylk Cozart Story
Clutch Coffee Bar Expanding to Florida
Ten Years Later: Chris Hondros Honored by ...
Local Charlotte Boutique Is Turning Heads
Sailing on Lake Norman without a Rudder
Zen and the Art of Ziplining at Lake Norman
The Proper Etiquette for Street Fighting in ...
The Silent Voices -- A Look inside the Work ...
A Yankee in Dixie
First Hiking Experience, Lake Norman -- Where ...
Who Is the Bigger Band, the Beatles or BTS?
Misogynism Within the Gaming Community
When Has It Gone Too Far -- the Illicit Affair!
The Camping Experience! Well Eventually ...
Taken from Jurassic Park and Put into ...
10 Most Irritating Bad Driver Behaviors
Throw Me a Bone -- What in the World Is a ...
Charlotte, North Carolina's South End ...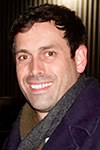 Greg Evans, associate director of communications of King University in Bristol TN, in the US, serves as a special correspondent for The Seoul Times. The seasoned journalist has been writing for such papers as the Mooresville Tribune, Lake Norman Citizen, the Bristol Herald Courier, and the Sentinel-Progress (Easley, SC). He can be reached at gaevans1@king.edu