America
Letters from America
Misogynism Within the Gaming Community
Where Does the Fun End and the Cyberbullying Begin
By Greg Evans
Special Correspondent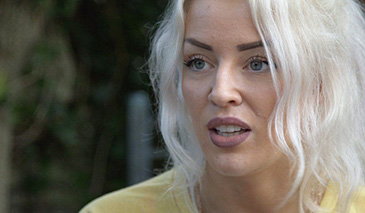 "Twitch," one of the online streaming/gaming communities
There is a widespread problem in the pervasive virtual world that probably most of you aren't familiar with, that of online gaming. This multi-billion-dollar market was developed and introduced to the public in the 1970s.Back then, it was rudimentary and very much a niche market. And it was predominantly dominated by males. Turn the clock forward 45-50 years, and the gaming world has evolved into an international playground for techie nerds.The good ones who have learned to turn it into a competitive business are highly competitive. But one aspect of the gaming world that hasn't changed all that much is the male-dominated streams where women are often ostracized, harassed, blacklisted, bullied, and even threatened.Internet bullying is not uncommon. It has generated worldwide attention, especially online bullying in social media. And the effects they have on our young people are troubling. But little is mentioned, if anything, is the bullying occurring within the online streaming/gaming communities like "Twitch."Recently I was approached by a gamer, we'll call her Elle, who had witnessed a disturbing attack on a fellow female gamer. The male, whose screen name we will keep anonymous, regularly attacks women within the gaming communities where he frequents.The female gamer witnessing the attack said, "If he doesn't like you, then he will talk about you behind your back, even going as far as manipulating people and situations to get you to leave." One day an autistic girl was playing, and he told her that she should go and kill herself.He then ironically asked, "How hard is it not to behave in a way that makes other people feel uncomfortable?" She isn't the first woman to be attacked. And from murmurs within the community, it is an ongoing problem.This specific gamer, according to witnesses, "has a thing against women, degrading them, especially if you don't agree with him, calling them dumb, and he expresses his disappointment in them publicly."Another bullying incident of a woman lasted six months. This person went into the stream of a more famous gamer and said, "I hate her, and I want to slit her throat." This verbal abuse frightened the female gamer. She has reached out to the community for support and has built a support system mostly of other women. Being threatened with bodily harm should not be a part of the gaming community.His disregard of the seriousness of the situation is troubling. He then went online and referenced the throat-slitting saying, "People are way too sensitive." This is evidence that people in the gaming community have become desensitized to violence. We are inundated with violence, and it has to stop.Moderators are chosen by the streamer. Their objective is to make sure chat isn't saying anything offensive or doing things they should not be doing. Each streamer has their own set of rules outside of the platform's TOS (terms of service).In the case above, the moderator ended up being the one behaving out of line and being threatening. The others in chat with him turned a blind eye or even made further comments about their disdain of mentioned woman, which makes them equally at fault from their inactions.One girl said, "this was wrong, but I am staying in the community because I am used to that type of misogyny." The passive behavior is bothersome because people see that it is wrong, but they are so used to it that they turn the other cheek.It seems like the gaming world is a different reality, governed by its own set of rules yet it is a part of the social media world. "The gaming community is predominantly male, and women aren't given the same respect. The guys think they are better because they are guys. It is toxic masculinity," says the gamer.The problem is becoming serious. Nobody should have to feel oppressed or even scared for their life, just to be a part of a gaming community. People want their freedoms, but there are always one or two that ruin it for everybody. If the problem persists, preventive measures must be taken.

Related Articles
How You Too Can Overcome Depression and ...
Ghost Sightings Around Mooresville Predate ...
No Place Better to Spend Autumn Evenings than ...
Poking a Hornets Nest -- A Carolina Beach ...
First-Ever Filipino Restaurant Experience, And ...
Pfizer Vaccine Approved by FDA in America
The Blurred Highway
The Speed Trap -- A Cash Register for Small ...
What Glitters Truly Is Gold -- Through the ...
There Is Buzz with Elon Musk -- Will Dogecoin ...
Inside Africa -- A Missionary's Work in ...
A Night of Celebration -- 4th of July and a ...
Miami Building Collapse -- Possible Flaw in ...
Building Collapses in Miami, Florida, Leaving ...
Color Blindness in a Colorful World
Lake Norman, the Great Energy Vortex
The Great Hostage Hoax
A Little Bit of Laos -- A Culinary Adventure
Anti-Asian Attacks an Ongoing Problem
By the Grace of God -- The Cylk Cozart Story
Eli Broad, Billionaire Philanthropist, Dies at ...
Clutch Coffee Bar Expanding to Florida
Ten Years Later: Chris Hondros Honored by ...
Local Charlotte Boutique Is Turning Heads
Sailing on Lake Norman without a Rudder
Zen and the Art of Ziplining at Lake Norman
The Proper Etiquette for Street Fighting in ...
The Silent Voices -- A Look inside the Work ...
A Yankee in Dixie
First Hiking Experience, Lake Norman -- Where ...
Who Is the Bigger Band, the Beatles or BTS?
When Has It Gone Too Far -- the Illicit Affair!
The Camping Experience! Well Eventually ...
Taken from Jurassic Park and Put into ...
10 Most Irritating Bad Driver Behaviors
Throw Me a Bone -- What in the World Is a ...
Charlotte, North Carolina's South End ...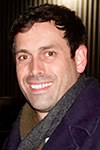 Greg Evans, associate director of communications of King University in Bristol TN, in the US, serves as a special correspondent for The Seoul Times. The seasoned journalist has been writing for such papers as the Mooresville Tribune, Lake Norman Citizen, the Bristol Herald Courier, and the Sentinel-Progress (Easley, SC). He can be reached at gaevans1@king.edu