"SiDance 2019," South Korea's largest global dance festival, will run at major arts centers in its capital city of Seoul between October 2 (Wednesday) and October 20 (Sunday), 2019, announced the Seoul Section of the International Dance Council CID-UNESCO, the organizer of the nation's most important dance event.This year the 22nd Seoul International Dance Festival (SiDance 2019) will be participated by 56 dance troupes from 19 countries from Europe, Africa, Central and Latin Americas, and Asia.A total of 47 dance performances will be staged at such places as Seoul Arts Center's CJ Towol Theater, Sogang University Mary Hall, CKL Stage, and the Korea Culture House (KOUS) for its 18-day run, according to Mr. Lee Jong-Ho, the artistic director of Seoul International Dance Festival (SiDance).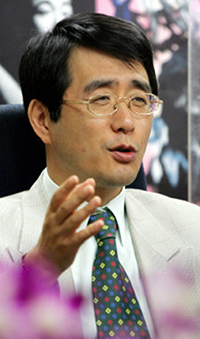 Mr. Lee Jong-Ho, the artistic director of Seoul International Dance Festival (SiDance)
They are:
Focus Violence
12 Countries & 2 Companies & 11 Programs:
Belgium's Ultima Vez
Korea's Art Project BORA
Sweden & UK & Germany & Spain's Svalbard Company
Czech & Norway's Nela Hustak Kornetova
Denmark's Mette Ingvartsen
Northern Ireland & UK's Oona Doherty
Denmark-Korea's Lee Jung In Creation & X Black Box Dance Company
Norway's Tony Tran & Antero Hein
Japan's KEDAGORO
USA's Solo Magic & Jade Solomon Curtis
Luxembourg's Anne-Mareike Hess
International Performances
4 Countries & 6 Companies & 8 Programs:
Italy's ALDES & Roberto Castello
Spain & UK's Humanhood
Canada's Compagnie Marie Chouinard
Spain's Paula Quintana
Italy's Francesca Foscarini
Italy's Andrea Costanzo Martini
Domestic Performances
12 Companies & 12 Programs:
Korea/Spain's A thousand hands and A thousand feet
Korea's Who's Next I
Korea's Who's Next II
Korea's Korean Dance - Traditional Dance Market
Korea's A Peaceful Reign, Greetings to the New Crop of the Year
Cooperative Collaboration
6 Countries & 10 Companies & 5 Programs:
Vietnam & Tanzania & Rwanda & Mexico
Asia & Africa & Latin America Dance Exchange 2019
Denmark-Korea
Changsin-dong
Denmark-Korea
Two-women-machine-show + Jonathan Bonnici + Yujin Kim
Events
Workshop, Talks, Other Events etc.Mr. Lee, a highly respected senior journalist, is also president of Korean chapter of International Dance Council (CID)-UNESCO.
He said that SiDance 2019" will unfold under the main subject of "Violence" in a brief telephone interview."This year we will put focuses on four major areas: Violence, International Performance, Domestic Performance, and Collaboration," he added.
For details or inquiries
j.shin@sidance.org
02-3216-1185