Asia-Pacific
United Kingdom & Brexit:
"Door Remains Open," French President Says
By Lee Jay Walker
Tokyo Correspondent

The new leader of France, President Emmanuel Macron, is making it known that the United Kingdom (UK) can still remain within the European Union (EU). Of course, this is based on the current government of the UK annulling Brexit. Therefore, while it appears most unlikely, it will further put pressure on the weakened leader of the UK.Theresa May, the leader of the UK, had hoped to obtain a powerful mandate from the people of this nation during the recent election. Yet, despite the Conservative Party (CP) remaining the largest party after the election result was announced, the result was a visible shock for May. This is based on the CP not only losing its slim majority prior to the election but also ending up without reaching the majority fresh hold.In other words, while the meteoric rise of Macron is ongoing in France, the leader of the UK is going in the opposite direction. Given this reality, the strong image of May is in tatters and the same can be said of her negotiating power with the EU over the serious issue of Brexit.France, just like Germany, is now putting pressure on the UK by stealth based on the perceived weakness of May. Of course, words by Macron are very delicate but the nuance is much bigger than the words he is using. This will further put pressure on May and all major political parties who seek a soft Brexit – and colleagues within her own CP opposed to Brexit or who seek a softer approach.Macron, after meeting May, said, "Of course the door remains open, always open until the Brexit negotiations come to an end."The leader of France said he fully respects the decision made by the British people, in relation to pulling out of the EU. Macron equally noted gently that it wasn't his business to say if the government of the UK should reconsider Brexit.Yet, the nuance again is that the door is still open because France and Germany are willing to take a new approach towards Brexit – if the British government decides. Of course, the leader of the UK will note the gentle pressure being put on her by leading members of the EU. At the same, opposition parties in the UK and members opposed to a hard Brexit within the CP will be encouraged by Macron.Macron said, "…until the negotiations come to an end, of course there is always the possibility to re-open the door."http://www.bbc.com/news/world-europe-40267063 The above story was written by Chika Mori and Lee Jay Walker.

Related Articles
Myanmar, Bangladesh Sign an Accord but ...
Japan Hopes to Boost Ties with Myanmar
Drugs Crisis in Iran Emanating from Afghanistan
Mexico Resembles a Civil War: Three Murders ...
President Trump and Ousted FBI Chief Comey: ...
Moon Jae-in to Become President of South ...
America, China, Russia Should Work Together on ...
The Fading Spirit of Kano Chikanobu Awakened ...
Japanese Poetry of Kakinomoto no Hitomaro: ...
Trump Offers China Economic Inducements If ...
Syria & Khan al-Assal Massacre: Western ...
United States Botanic Garden and Stunning Art ...
Syria: FSA and Al-Qaeda in Power Struggle
Syria and the Sponsored Revolution Costing ...
South Korean Fashion and Kpopsicle: Summer ...
Syria and Shia Massacred by al-Nusra: Gulf and ...
Turkey & Discontent towards Premier Erdogan: ...
UK, MI5 and Syria: Hypocrites, Somalia and ...
Christian Clergy in Syria Held Hostage by the ...
China and Japan Play Cat and Mouse over ...
Cameroon and Nigeria: French Hostages Released ...
Alyse Radenovic, Bratunac and Srebrenica: Art ...
Japanese Art and Bunjinga: Tani Buncho, Power ...
Italian Fashion and Simonetta Sala: Adorable ...
France, UK Want to Send Military Arms Directly ...
Political Crisis in Tunisia after Belaid ...
World of Art: Yuzo Saeki and Alyse Radenovic ...
Nuclear Test by North Korea and Need for a ...
Israel Violates the Sovereignty of Syria
Egypt, Muslim Brotherhood: President Mursi ...
Japan Art: Erotic Art, Sexuality and ...
Algeria Hostage Crisis: Japan Needs to ...
Syria and Bashar al-Assad Addresses Powerful ...
US, France, UK Support Islamism
LDP Wins Election in Japan
FSA Islamists in Syria threaten to kill ...
Syria Needs Support to Defend Itself against ...
Egypt, Jordan and Turkey: Political Crisis and ...
Japanese Art, Culture and the Yamabushi: ...
Israel, Gaza and Doha: The Sham of the Western ...
Syria & New Charade: Gulf Nations Should ...
Tokyo Fashion and the Exquisite Boutique ...
Sudan, South Sudan Crisis & Int'l Community
Claude Monet Was Smitten by Japanese Art: ...
Japan Tourism and Fukushima: Abukuma Cave, ...
Japanese Art and Saburosuke Okada: the Power ...
Japanese Art and Tosa School: Tosa Mitsunobu ...
Syria and Terrorist Threat from Opposition: ...
Russian Federation Lambasts Anti-Syria ...
Syria: Outsiders Support Terrorism and US & ...
Japanese Art and Bunjinga (Nanga): the ...
Ontoshiki Is a Stunning Photographer in Tokyo: ...
Japanese Art and Van Gogh: Japonisme, Ukiyo-e ...
Associated Press Opens a Bureau in Pyongyang
Fashion in South Korea: Kpopsicle & the trends ...
Japanese Buddhist Art at the National Museum ...
Japanese tourism: Jigokudani Monkey Park in ...
South Korean Fashion: Kpopsicle, International ...
BoA Releases Stunning New Song "Milestone"
K-Pop and New Mini-Album Called "Snow Pink" by ...
La Carmina and Tokyo: Alternative Fashion, ...
K-Pop and T-ara in Japan: Stylish, Energetic ...
Kanstyle Magazine to Open Up South Korean ...
Tokyo Fashion: Jiyugoaka Is Trendy and a Great ...
Korean Pop Music Continues to Hit Heights in ...
Yoshihiko Noda to Become New Prime Minister of ...
Japan and the Political Farce: The Race Is On ...
Tokyo tourism: Mount Takao-san Is a Stunning ...
Ryo Ishikawa: Near to Making a Breakthrough at ...
Lindsay Ann Hawker: Verdict Is Life in Prison ...
Hokusai & Hakone: Ukiyo-e & Stunning Scenery
Lindsay Ann Hawker: Does the Joji Obara/ Kim ...
Burma (Myanmar): Free Burma Rangers update
Japan & Child Abduction: Interview with Sonia ...
Novak Djokovic Beats Rafael Nadal to Claim ...
Kawanabe Kyosai: the Underworld and the ...
Tatsuya Ichihashi Admits to Killing Lindsay ...
Utagawa Kuniyoshi: Tranquil Art and Natural ...
Southern Thailand and Islamization
Islamic Terrorism: Afghanistan to Bosnia and ...
IslamicJihad within the Territory of Russia
Muslims Burn a Christian Alive in Pakistan
Radical Islam and Terrorism in the Balkans
Pakistan and Ongoing Christian Persecution
Turkey Is Trying to Dictate to Armenia
Bosnia and Clinton's Radical Islamists
Iraq's Jewish Identity Faces Extinction
Muslims Slaughter Christians in Egypt
Somalia and the Reality of Radical Islam
Racist Ishihara Fails to Get 2016 Olympic Games
Daily Life in Japan and Isolation
USA and the Internal Islamic Threat
Indonesia and Ba'asyir, the Preacher of Hate
Nigeria and Christian Martyrs
Indonesia and Islamic Terrorism
Aceh in Indonesia Passes Stoning to Death Law
2016 Olympic Bid and Racist Governor of Tokyo
Randy Collins and Child Abduction in Japan
Islamic Militants Target Buddhists in Thailand
Bangladesh Destroys Hinduism, Buddhism
Child Abduction in Japan: Shane Clarke Case
Islamic Ramadan Begins, Blood Keeps Flowing
Kosovo and Ongoing De-Christianization
USA Appeases Islam under President Obama
Somalia, UK, and Killing of Christians
Buddhists Fear to Walk in Southern Thailand
Pakistan Must Abolish the Blasphemy Law
Pakistan and Burning Alive of Christians
Nigeria Challenged by Radical Islamists
Somalia and Christian Martyrs Killed by Muslims
KOSOVO & Systematic Persecution by KLA
Japan Ignores Child Abduction because of Racism
Japan Allows International Child Abduction
Ethiopia Continues to Develop under EPRDF
Saudi Arabia and Why Child Marriage Is Allowed
China Faces a Fresh Bout of Ethnic Hatred
Islam and the Myths of Unity and Peace
IRAN Enters a Political Minefield alongside ...
Islam Needs to Be Challenged by True Democracy
North Korea's Point of View
Myanmar: Ethnic Minorities & Aung San Suu Kyi
Colombia and Extrajudicial Killings Scandal
IRAQ and the Destruction of the Mandaean ...
Non-Arabs of the Middle East and Persecution
USA Is Worried about Events in Pakistan
USA, CIA Created Sunni Islamic Terrorism
Pakistan Faces Internal Threat
N. Korea Pulls Out of 6-Party Talks because of ...
Japan under Ishihara Must Not Be Given the ...
USA Is Looking at Plan Colombia in Order to ...
MYANMAR – Karen Christians Face Joint ...
Bolivia under Morales and the Indigenous Issue
Mexico -- Drug Cartels and the American Market
Saudi Arabia Allowing 8 Year Old Girls to ...
USA -- Bail Outs Must Be Questioned after AIG ...
Ethiopia under Prime Minister Meles Zenawi
Europe Is Facing a Real Economic and Social ...
USA is Deeply Concerned about Pakistan and ...
USA -- Obama Is in Free Fall at the Moment
Japan Must Not Be Rewarded the 2016 Olympics ...
China, Russia Rebuke America at World Economic ...
PAKISTAN -- Radical Sunni Islamists Are Now ...
EU Is Alarmed by Gas Dispute between Russia ...
USA -- Obama Faces Major Internal and External ...
Zimbabwe Now Faces Cholera Epidemic alongside ...
Pakistan and the Persecution of Ahmadiyya ...
USA -- President Bush Is Trying to Contain ...
India Becomes Yet Another Major Victim of ...
Japan Needs to Create an Independent Foreign ...
Mongolia and The Importance of This Nation to ...
Islamic Radicals Support Stoning Women, ...
Inflation Threatens to Engulf Vietnam and The ...
Turkey and The Secular Card, Myth or Reality?
Ethiopian Ambassador to Japan and Third ...
SOUTH AFRICA, Race Attacks and Underlying ...
EGYPT -- Coptic Christians Are Still ...
Ethiopia Needs International Support to ...
Armenia and Azerbaijan Are Still in Dispute ...
Kosovo and the Crisis of Ignoring ...
The UN Is Undemocratic and Manipulated, So ...
America Is Seeking to Contain the Russian ...
Iran Is a Stabilizing Power in Afghanistan and ...
Venezuela -- Chavez the Enigma, a Great or ...
Lebanon Needs to Dismantle the Armed Forces of ...
Iraq and Destruction of Christianity since ...
Bolivia Is Facing Meltdown So Can a Solution ...
Macedonia Could Become the Next Balkan ...
Russia Faces Many Security Concerns
State Intervention Versus Globalization and ...
Ethiopia and Its War against Radical Islam and ...
PM Fukuda of Japan Resigns and This Nation Is ...
Japan Needs Stability in a Time of Urgency
Russia Responds to America's Intimidation
Russian Federation & Next Stage of Development ...
Market Confidence Remains Extremely Mixed
Why China Needs to Modernize Her Armed Forces
MEXICO -- President Calderon Is in a Flux ...
Iran and America, Friends or Foe
Georgia Took a Huge Gamble in South Ossetia ...
Japan and the Suicide Problem
Zimbabwe: Can Morgan Tsvangirai, Arthur ...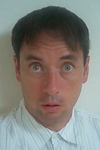 Lee Jay Walker serves as Tokyo Correspondent of The Seoul Times. He specializes in int'l relations and geopolitics. He is also involved in analyst work and research on business. After finishing BA degree in East European Studies at the University of London, he earned MA degree in Asia Pacific Studies at Nottingham Trent University. His website is at http://www.leejaywalker.wordpress.com