Middle East & Africa
Reflections on the Elections
Special Contribution
By Zvi November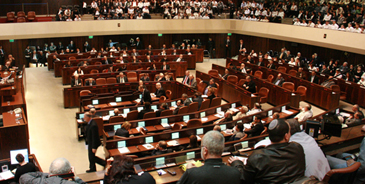 Knesset
Israel is a partyocracy because Israelis do not vote for candidates. They vote for political parties each of which has three dimensions. To varying degrees, parties represent specific ethnic groups, espouse a particular ideology and are invariably led by a charismatic leader with above average rhetorical skills. Ten parties won seats in the new (20th) Knesset.In last week's elections some parties had platforms while others like Netanyahu's Likud party did not. But platforms are irrelevant because parties regularly ignore their pledges and even do the very opposite of what they once promised the voting public.Previously, a party had to get at least 2 percent of the vote in order to pass over the threshold to get into the Knesset. About a year ago the threshold was raised to 3.25 percent to make it more difficult for small/fringe/extremist groups to get elected. Votes cast for parties that fail to pass the threshold are wasted votes unless there is a transfer agreement with another more successful (like-minded) party that does pass the threshold. Germany, it should be noted, has a 5 percent threshold.The Israeli partyocracy system is similar to the one Italy used to have until 1992 when a referendum was held to change the system. Italy held a referendum because it has a written constitution with a provision for holding national referendums. Unfortunately, Israel does not have a constitution. There has never been a popular referendum and proposals are never part of the ballot. There are no arrangements for recall or impeachment. Citizens can demonstrate (with police permission) and circulate petitions but these activities usually have little effect on Knesset members because the MKs are first and foremost loyal to their parties and normally follow the party line.In last week's election a total of 5,883,365 Israelis had the right to vote. However, over the years the percentage of qualified voters who actually cast ballots has been declining. During the 1950s and 1960s 82 – 83 percent of voters cast ballots. This declined to 78 – 79 percent in the 1980s and 1990s. The last five elections saw a turnout of 63 – 68 percent of voters. In this election there was a turnout of 72.3 percent (4,253,336 people voted) and the threshold number was 136,808 votes. The Yahad party came close to this figure but failed to make it into the Knesset. Its leader, Eli Yishai claims that there were irregularities but I suspect that he is just a sore loser.Studies have discovered that voter participation is lower in the remote towns and cities; what Israelis call the periphery. It has also been found that over 90 percent of left-wing voters turn out.Over 10 percent of qualified voters reside abroad. These 624,000 expatriates did not get a chance to vote since there is no absentee voter mechanism. However, some 6,000 Israeli diplomats and other officials overseas had access to 98 polling stations around the globe. After the diplomats', soldiers' and prisoners' votes were counted, some parties gained a seat while others lost one.The media played a central role in these elections. During the three month campaign period TV and radio pundits concentrated on the race. Much attention was directed to several episodes of alleged mismanagement in Prime Minister Netanyahu's official and private residences. The former residence manager and his petition to the labor court against Sarah Netanyahu were given extensive and continuous coverage.Critics of Netanyahu's decision to speak to a joint session of Congress were interviewed at length. They blamed him for the tension in Israel's relations with the U.S. (read the White House). Few of these critics alluded to Obama's disdain for Netanyahu and general dissatisfaction with Israel's position on Iran and other issues.Every night TV commentators examined the latest polls at great length and, not surprisingly, these "scientific" opinion polls indicated that Isaac (Buji) Herzog, the Labor party head was gaining and finally surpassing Netanyahu.A lot of viewer attention was directed to poverty, the high cost of living, prohibitive apartment prices and other social problems. However, Israeli reality spotlights high-rise construction projects, roads packed with expensive cars, an airport overflowing with thousands of Israelis flying in and out every day, a lower unemployment rate and a GDP close to $40,000 a year. But the media and Netanyahu's opponents insisted on blaming Israel's socio-economic problems on his government's alleged mismanagement.TV and radio coverage of the elections confirms that the mainstream media in Israel produces propaganda and focuses less on presenting balanced factual news. Indeed, Dr. Guy Bachor, an exceptionally erudite researcher who specializes in deciphering events in the Arab and Moslem worlds, explicitly stated this as a truism when he accepted Israel's Media Watch's 2014 award for media criticism on 16 February 2014.Visiting Polish Professor Konstanty Gebert made a similar observation when he addressed a conference at the Van Leer Institute in Jerusalem on 8 January 2014. Professor Gebert who was an activist, publisher and journalist in the Polish Solidarity movement in the 1980s observed that the Israeli public is at a distinct disadvantage in comparison to the Poles who lived under the communist regime because Poles clearly understood that their official media was feeding them propaganda whereas Israelis are mostly unaware of their predicament.Buji Herzog hammered away at Netanyahu's supposed failings. He also changed the name of his party to the ZIONIST UNION. The public, however, knows that many of the Zionist Union's candidates are really post-Zionist or even anti-Zionists who yearn to strike a deal with Abbas, create a Palestinian state in Judea and Samaria and support the concept of 'Israel for all of its citizens' which implies the deconstruction of Israel as the nation-state of the Jewish people. Herzog even recruited Zohir Bahalul, a well-known Arab TV personality who is a strong supporter of the Palestinian position and uncomfortable with Israel's Jewish character. He is also dead set against Arab youth being drafted into the army or doing national service. Whenever Bahalul was interviewed (and he is an excellent Hebrew speaker) on TV or radio he admitted that he indeed was on the Zionist Union ticket but emphatically affirmed that he is NOT a Zionist and does not adhere to any Zionist principles.Labor carried Tel Aviv by a big margin thereby reinforcing the popular belief that there really are TWO Israels: 'The State of Tel Aviv' (as it is called) and the rest of the country, most notably Jerusalem with its large religious and traditional populace.Herzog and the Zionist Union candidates announced that as soon as they won the election they would initiate contact with Mahmoud Abbas and the Palestinians to get negotiations going again because if a two-state solution to the Arab-Israeli conflict is not found soon Israel will become a bi-national country (and lose its Jewish character).Actually, Israel is already a bi-national state. Twenty percent of the population is Arab. The vast majority identify themselves as Palestinians. Arabic is an official language. Road signs include Arabic. Marriage and divorce (personal law) is in accordance with Sharia law and some Moslems have more than one wife.As soon as the elections were over and Netanyahu's gamble paid off, the media pundits instantly went to work on 'what went wrong' instead of 'what happened'. Media moguls, disguised as neutral observers and analysts, try to hide their leftist orientation and biases but a growing number of Israelis are on to their games (as the election results show). I cannot forget the sadness in the Israel Radio announcer's voice when she read out the almost final election results at 6:00 a.m. on Wednesday after 99 percent of the vote had been counted.Too bad there is no law that obligates TV and radio personalities to declare their personal political preferences. I suspect that the level of objectivity and honesty in the media would go up.

Related Articles
Blind Observations
"The Jordan Is Palestine" Conference
Temple Mount Violence
"Israel in Reality" by Zvi November
Reflections on History
Random Thoughts on From Afar
On Terrorism
Palestinian Enmity Today
Short and to the Point
Gaza Mini-War Observations
Jew Hating Conference
The Israeli Left's Distorted Mindset
Impressions of Poland
Significant Peripheral
Enemy Agenda & Israel's Ruling Intelligensia
Thinking in the Box
"Occupied Territories"
Strategic Plans?
Israel in Reality by Zvi November
Truth and Consequences
A Country within a Country
Truth Pursuit
Why Boycott 44 Cent US Postage Stamp Showing ...
Egyptian Footnotes from Zvi November
Ariel Conference for Law and Mass Media
George Orwell is Alive and Well in Israel
Different Perspective Regarding Current Crisis ...
Anatomy of a "Peace Process"
Different View on Current Crisis in US-Israel ...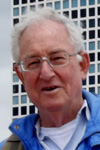 Zvi November, who grew up in New York, served as a Peace Corps' teacher in rural Philippines. He also taught at Hong Kong Int'l School. He earned his diploma from Univ. of Edinburgh, his MA from Syracuse Univ, both in anthropology. Now he is an activist in Israel's Media Watch and other civic bodies.