Middle East & Africa
Short and to the Point
Special Contribution
By Zvi November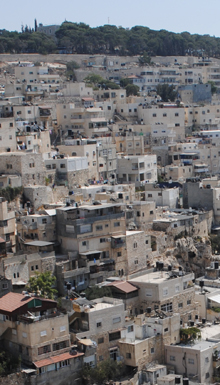 Arab neighborhoods in eastern Jerusalem. They are imbued with Jew-hatred and Israel-hatred from birth at home.
Today, Oct. 23, 2014 I tuned in to BBC TV news which featured the multiple terror attacks in Canada. Strangely, no mention whatsoever was made of Islam or jihad. The attackers are merely "radicalized" individuals/converts. This item was followed by a report from Jerusalem about the 21-year-old Arab who intentionally drove his car onto a tram station to run down Jewish passengers.For the BBC this was a 'hit and run' accident that Israeli police consider a terror attack. The BBC reports on two similar terror attacks (the weapons are different) but only the Canadian attacks are called terrorism.I changed channels to France 24 and the distorted reporting was almost identical to that of the BBC. But Israel's media itself is steeped in politically correct coverage. When news of the tram station attack hit the screen last night Israeli commentators were quick to assume that the Arab youth (both he and his family are identified with Hamas) probably acted on his own initiative.That Arabs in east Jerusalem are imbued with Jew-hatred and Israel-hatred from birth at home, in their classrooms via the Palestinian media and every Friday in their mosques is just ignored. Israel's media describes Arab terror attacks as "nationalistically motivated." It is far more accurate to label them as hate crimes and/or crimes against humanity.Over the past few months, riots, petrol bomb attacks on Jewish vehicles and light rail stations have become frequent. Israel's media calls this a "quiet Intifada" which they can no longer ignore. They would prefer to continue to promote the myth of peaceful coexistence and not discuss Arab rampages.It is not clear to me if the media (Israeli as well as international) covertly set our leaders' agendas or mediocre leaders prefer not to confront serious problems. For instance, Ban Ki-Moon was recently in Israel to confer with Netanyahu. They held a joint press conference.This was a golden opportunity for Netanyahu to request/demand that the UN dismantle UNRWA, its exclusive "Palestinian refugee" agency and refer the "refugee" problem to the UN's High Commission for Refugees for a speedy resolution similar to all the other refugee solutions. But Netanyahu remained silent. He failed to address a key obstacle to peace.The British Prime Minister Cameron is no better than Netanyahu. A few weeks ago right after the latest beheading of a Brit by the ultra religious ISIS organization, Cameron stated: "They are not Moslems, they are monsters." Actually what he should have said is that 'they are Moslem monsters.'Now with Moslem monsters running wild in the US, Canada and especially in the Middle East and elsewhere we are hearing a lot less peace talk. In this regard, about a year ago, I heard Mordecai Kedar, one of Israel's foremost experts on Arab culture and society assert that Arabs do not have peace to give to Israel because there is no peace in the Arab world itself.This should have been picked up by the world's media (as well as Obama and Kerry) as a truism. The question to which we ought to relate is: Why is there no tranquility and brotherly love in the Arab world?

Related Articles
Blind Observations
"The Jordan Is Palestine" Conference
Temple Mount Violence
"Israel in Reality" by Zvi November
Reflections on History
Random Thoughts on From Afar
On Terrorism
Reflections on the Elections
Palestinian Enmity Today
Gaza Mini-War Observations
Jew Hating Conference
The Israeli Left's Distorted Mindset
Impressions of Poland
Significant Peripheral
Enemy Agenda & Israel's Ruling Intelligensia
Thinking in the Box
"Occupied Territories"
Strategic Plans?
Israel in Reality by Zvi November
Truth and Consequences
A Country within a Country
Truth Pursuit
Why Boycott 44 Cent US Postage Stamp Showing ...
Egyptian Footnotes from Zvi November
Ariel Conference for Law and Mass Media
George Orwell is Alive and Well in Israel
Different Perspective Regarding Current Crisis ...
Anatomy of a "Peace Process"
Different View on Current Crisis in US-Israel ...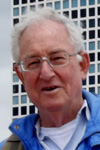 Zvi November, who grew up in New York, served as a Peace Corps' teacher in rural Philippines. He also taught at Hong Kong Int'l School. He earned his diploma from Univ. of Edinburgh, his MA from Syracuse Univ, both in anthropology. Now he is an activist in Israel's Media Watch and other civic bodies.