Global Views
Jew Hating Conference
Special Contribution
By Zvi November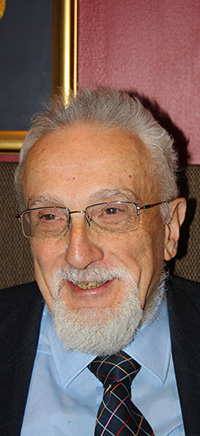 Manfred Gerstenfeld is an Austrian-born Israeli author and former chairman of the Steering Committee of the Jerusalem Center for Public Affairs. He founded and directed the Center's Post-Holocaust and Anti-Semitism program.
From May 25-28, 2014 the Hebrew University's Vidal Sassoon International Center for the Study of Antisemitism hosted a conference entitled Anti-Judaism Antisemitism Delegitimizing Israel. Speakers, both academics and activists in the struggle to defend Jews and Israel in Europe, the U.S. and elsewhere dealt with antisemitism from many diverse perspectives.Manfred Gerstenfeld, a Jerusalem-based commentator on European affairs, suggested that we can comprehend Western civilization today through the prism of anti-Semitism. He cited the double standard by which white societies, especially Israel, are held to higher standards of morality than are their Third World (darker-skinned) counterparts.Non-Western (e.g. the Arab world) racism, atrocities and gross human rights violations are either ignored or dismissed while blatant lies about Israel's alleged misconduct are accepted and condemned. Gerstenfeld referred to a poll that found that 43% of Europeans believe that Israel is exterminating the Palestinians which is a complete fabrication.Essentially, anti-racism Westerners are themselves racists when they identify with and even excuse Arab terrorism against Jews and sometimes against their own Arab kinsmen (as in Syria, Iraq, Yemen and elsewhere).Margaret Brearley from the UK surveyed modern European intellectual history pointing out that famous thinkers like Schopenhauer, Hegel and Kant were anti-Jewish. These influential writers favor their Greek roots (multiple gods) over the Judeo-Christian belief in a single supreme being who demands ethical behavior and justice for all.Brearley was followed by Ben Cohen who documented the dramatic increase in anti-Semitism in Europe; its popularity and connection to anti-Israel (sometimes violent) demonstrations. He reminded the audience that Charles de Gaulle was both anti-Jew and anti-Israel.Mark Weitzman from the U.S. reviewed Catholic antisemitism. He focused on Church radicals who oppose the 1963-65 Vatican II ecumenical council that abrogated the 'Jews killed Christ' doctrine. He briefly alluded to Church Holocaust deniers. Weitzman also juxtaposed Pat Buchanan's anti-Semitism with William Buckley's more tolerant approach to Jews.An insightful presentation by Giovanni Matteo Quer from Italy began with 'replacement theology', the contention that Christians have replaced Jews as G-d' chosen people. This theology also claims that G-d identifies with oppressed peoples and Palestinians are supposedly oppressed by Israel (the Jews). The Palestinian nakba (the "catastrophe" of Israel's creation in 1948) is equated with Christ's carrying the cross.Quer also discussed the serious implications of the Kairos initiative which is a non-violent anti-Israel movement promoting boycotts, divestment and sanctions against Israel. It is a Christian endeavor to support the Palestinians (Arabs) against alleged Israeli-Jewish transgressions.The well-known author Bat Ye'or, an expert analyst of Moslem degradation of Christians and Jews, recalled that Popes in the 1920s were against the creation of a Jewish national home because, according to Church doctrine, Jews refused to accept Christ and were therefore condemned to slavery. Bat Ye'or went on to discuss the current world-wide jihad being waged against Christians and Jews. Moslem fighters believe that they must first destroy the Jews and then attack Christians whose faith is derived from Judaism. Bat Ye'or, who lives in Switzerland, also referred to de Gaulle who actively courted oil-rich Arabs after 1973. And France has continued to lead Europe's embrace of the Islamic world. Large-scale Moslem immigration into Europe under the multi-culturalism umbrella is altering Europe's collective mentality. Europe is losing its traditional identity as it adopts Islamic guidelines, particularly in regard to boycotting Israel and attacking everything connected to the Jewish state.Amy Elman from Kalamazoo College in the U.S. detailed the machinations of UN and European human rights commissions as well as the European Court of Justice. She outlined the five-year long battle to get an official definition of antisemitism accepted by these bodies. She discussed the "working definition" of antisemitism which has yet to be approved. Indeed, there are those who claim that there is no need to define antisemitism as it is covered under the rubric of racism. Basically, the very same Europeans who have little or no problems with terrorist organizations like Hezbollah and Hamas find it difficult to extend human rights protection to Jews/Israelis.Alexandra Laignel-Lavastine works in France. She put forward the following ideas to explain why pro-Palestinian (anti-Zionism) demonstrations attract both right-wing and left-wing militant protestors. She believes that European societies are in a state of disintegration. There is a distinct lack of moral clarity. Laignel-Lavastine also detects self-hate amongst the young Europeans which expresses itself in uncritical support of Third World societies. All this blends neatly with anti-Zionism which is a new form of antisemitism. The anti-Israel campaign for Melanie Phillips (the next speaker) is in a word madness.Phillips, a renowned UK journalist and author (I reviewed her book, The World Turned Upside Down) sees Western anti-Israel policies and actions as analogous to auto-immune disorders in our bodies. Efforts hostile to Israel are self-defeating and self-destructive because Israel is the only reliable ally that Britain and the U.S. have. Israel supplies crucial intelligence to both countries. Furthermore, anti-Israel policies and maneuvers are based on lies.Phillips went on to observe that London hosts Moslem radicals and refuses to deport Moslem terrorists. Islamic money laundering is commonplace. Saudi Arabia continues to buy up or into British institutions thereby altering their ethos and outlook (to conform to the Arab/Islamic perspective). This is ignored by the Church of England and the Church of Scotland; both vigorously support the Israel boycott and divestment movement.Israel, Phillips noted, is obsessed with human rights protection but is, nevertheless, falsely condemned by both the U.S. and Britain, church organizations and other NGOs for alleged human rights violations. Phillips declared that the human rights discourse has been hijacked by human rights abusers and Israel haters. Ironically, Britain and the U.S. help their enemies (e.g. Iran) but undermine their friends (e.g. Israel).In her concluding remarks, Phillips dissected the underlying forces behind this inversion of truth and implementation of counter-productive policies. She thinks that Westerners have replaced clear right vs. wrong Bible-based concepts with secular ideas of fluctuating flexible morality. Also, nationalism (in light of the Nazi experience) is viewed negatively. In addition, cultural relativism leads to the uncritical admiration of below-standards Third World countries.Alluding to post WWII Europe Phillips said that the utopian dream has dissipated because harsh socioeconomic realities now threaten Western nations. Obviously a scapegoat is needed and antisemitism is the automatic response. Economic downturns and political instability are once again blamed on the Jews despite the Jews' very significant contribution to the West's moral code upon which its civilization is founded.Irwin Cotler, the Canadian parliamentarian and minister, observed that the worst human rights abusers sit on the UN's human rights panels. Iran, for instance, has the highest per capita rate of executions but sits in judgment of others. The chief historian at the Yad V'shem Holocaust museum in Jerusalem, Dina Porat spoke about Holocaust deniers and the failure to enforce laws that criminalize Holocaust denial. Porat was followed by Shimon Samuels from France. Samuels, a journalist, heads the Simon Wiesenthal office in Paris. He referred to the Durban racism conference more than a decade ago and its replacement themes. The Arabs/Palestinians have stolen Israel's narrative. The Palestinians (not the Jews) have suffered a holocaust. They claim to be the victims of Nazi Israelis. They falsely assert that they are under occupation when Gaza and areas A and B in Judea and Samaria are truly autonomous.Samuels addressed the problem of anti-Israel Israelis who publicly meet with Palestinians/Arabs; identify with their cause and even support attacks on Israel's efforts to protect itself. Siding with one's enemies, Samuels thinks, is an example of cognitive dissonance.In their persistent efforts to belittle Jewish nationality and delegitimize Israel, Arabs have been working hard to bring about the cancellation of the upcoming UNESCO-recognized exhibition in Paris that documents the 3500 year old historical Jewish presence in the Holy Land. This attack has been thwarted and the exhibit is schedule to open on June 11th.Next, Joel Fishman who works for the Jerusalem Center for Public Affairs turned everyone's attention to 'desk murderers'. Bureaucrats, Fishman explained, compose propaganda and can even facilitate mass murder as the Nazi bureaucrats did during the Holocaust. Political warfare, he asserted, can be as important as or even more important than physical combat. He then gave several examples to illustrate this point.The anti-war protests in the U.S. helped North Vietnam achieve victory. Public criticism in France helped Arab Algerians gain independence even though the French military dominated the struggle on the ground. And the U.S. information initiative over many years helped bring about the USSR's dissolution. Closer to home, British bureaucrats who authored the White Paper that drastically limited Jewish immigration to Palestine severely hindered Jewish aspirations. They also succeeded in getting American backing for their White Paper policy.Fishman related to the recently failed "peace" negotiations which he stated was inevitable because any agreement, no matter how unfavorable to Israel, would include the de facto recognition of Israel. This, of course, is anathema to Arabs who adamantly refuse to accept Jews as a nation deserving its own state.Summing up, we have to comprehend that political warfare is decisive. Israel, as everyone knows, does a poor job of presenting its case to the world. [A few weeks ago, as the latest round of negotiations closed, I watched a CNN interview of chief negotiator Tsipi Livni wherein she spoke as if she were a neutral outside observer and not a representative of the Israeli government.] Unfortunately I was not able to attend all the conference's sessions. However, I heard enough to understand that anti-Jewish and anti-Israel campaigns are an integral facet of larger international machinations changing the world we live in.I have two suggestions to make. I think that the term antisemitism is too sterile and neutral a euphemism. It should be replaced by jew-hating. Those who practice Jew-hating are Jew-haters.I also suggest that true peace will blossom in the Middle East as soon as we acknowledge that Jordan is Palestine. The Palestinian majority in Jordan deserves its own state. Once the Palestinian problem is resolved and Israel's future is secured, Jew-haters may well decrease their hate programs.

Related Articles
Blind Observations
"The Jordan Is Palestine" Conference
Temple Mount Violence
"Israel in Reality" by Zvi November
Reflections on History
Random Thoughts on From Afar
On Terrorism
Reflections on the Elections
Palestinian Enmity Today
Short and to the Point
Gaza Mini-War Observations
The Israeli Left's Distorted Mindset
Impressions of Poland
Significant Peripheral
Enemy Agenda & Israel's Ruling Intelligensia
Thinking in the Box
"Occupied Territories"
Strategic Plans?
Israel in Reality by Zvi November
Truth and Consequences
A Country within a Country
Truth Pursuit
Why Boycott 44 Cent US Postage Stamp Showing ...
Egyptian Footnotes from Zvi November
Ariel Conference for Law and Mass Media
George Orwell is Alive and Well in Israel
Different Perspective Regarding Current Crisis ...
Anatomy of a "Peace Process"
Different View on Current Crisis in US-Israel ...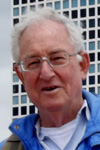 Zvi November, who grew up in New York, served as a Peace Corps' teacher in rural Philippines. He also taught at Hong Kong Int'l School. He earned his diploma from Univ. of Edinburgh, his MA from Syracuse Univ, both in anthropology. Now he is an activist in Israel's Media Watch and other civic bodies.