Asia-Pacific
S. Korea Give US$5 Mil. for Improving Maternal and Child Health Care in West Nepal
By Anil Giri
Kathmandu Correspondent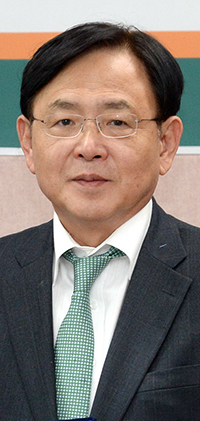 President Kim Young-Mok of Korea International Cooperation Agency (KOICA)
Today a Record of Discussion (ROD) signing ceremony between the Korea International Cooperation Agency (KOICA) and Ministry of Health and Population (MoHP) Nepal took place for the project "Improving Maternal and Child Health Care in Mugu" of west Nepal. HaengLan Jo the Resident Representative of KOICA and Dr. Padam B. Chand, Chief Public Health Administrator of the MoHP signed the agreement on behalf of their respective organizations.KOICA will spend US$ 5 million for this project for 60 months. Through this project KOICA aims to build the capacity of caregivers, parents, families and communities to make informed decisions to improve maternal and child health and hygiene at the Project site. KOICA also plans to strengthen the health system's capacity to provide quality and equitable maternal health services at the Project site and The project's main goal is to support the national initiative of the of the Ministry of Health and Population to improve maternal and neonatal health and survival, especially of the poor and excludedIn this project, KOICA shall provide technical support to develop the master plan of the District Health Office, KOICA shall take the necessary measures to remodel and renovate the current district hospital buildings, KOICA shall provide the equipment and materials necessary for the successful implementation of the Project and KOICA and the Ministry of Health and population shall jointly roll out the pilot form of Community Health Workers Scheme in Mugu to ensure the quality health service in community level,During the signing ceremony KOICA Representative Ms. HaengLan Jo stated that improving the quality of health care services in Mugu is a special and very challenging attempt of KOICA to achieve the goal of quality health care for all.Similarly during the ceremony Chief Public Health Administrator, Dr. Chand appreciated KOICA's courage to work in Mugu.Health is one of KOICA's main sectors in Nepal wherein it has been supporting with different technical and developmental assistance since 1996. At present 22 KOICA volunteers from health background including 2 medical doctors and 3 surgeons are working within and outside the valley. In addition, currently KOICA has supported in implementing Health Services Improvement in Tikapur (HIT) and National Health Insurance Support Project (NHISP), in close cooperation with MOHP as well as other external development partners.

Related Articles
S. Korean Women Cricket Team in Nepal for ...
5 Climbers including 2 S. Koreans Feared Dead ...
S. Korean Doctor Urges Nepali to Differentiate ...
Political Parties, Police Most Corrupt ...
S. Korean Film Festival Begins in Kathmandu
Bhutan King Ties Knot with Commoner
19 Persons Died in Nepal Plane Crash
Himalaya Quake Kills 65 in Nepal, India, China
Maoists Leader Bhattarai Elected as Nepal PM
15,298 Nepalis Pass Korean Language Exam
Nepal's Prime Minister Steps Down
Prestigious Manhae Awards Goes to Anuradha
S. Korea to Provide 5 Million US$ for Customs ...
Nepal Denies Passport to Third Gender
57,457 Vying for Korean Language Test in Nepal
Nepal Makes Significant Progress on Women's ...
Clinton Honors Nepali Anti-Trafficking Survivor
Nepal Endorses Key UN Accords on Terrorism
Nepal Declares Landmine-Free Country
8-Ton Waste Brought Down from Mt. Everest
WHO Report: Cell Phone Could Cause Cancer
Frequent Strikes Cripples Life across Nepal
"Super Sherpa" Breaks World Record, Climbs Mt. ...
Over 50,000 Korea Job Aspirants Apply for KLT
Minister Stabbed in Nepal, Scores Detained
7 KOICA Volunteers Arrive in Kathmandu
More Jobs for Nepali in S. Korea
Nepali Brothers Set Longest Continuous ...
US Alerts to Travel Nepal
Survey Begins at Birth Place of Buddha in ...
4 South Koreans Successfully Climb Mt. Ama ...
Nepal's Peace Process Largely Deadlock
N. Korean Spy Granted Asylum in S. Korea
2 S. Korans to Be Ousted from Katmandu for ...
Korean Alphinists to Set Up Health Care Center ...
HIV Hit Can Have a Job in Korea
Nepal Launched Calling Card in S. Korea
36,000 Nepali Attended for Korean language Test
Plane Crashes in Nepal, 14 Aboard Killed
Nepal Seeks More Job Seats with S. Korea
S. Korean Firm in Algeria Offers Job to Nepalis
Korean Rotary Helps Cancer Hospital in Nepal
Nepal to Host Gay Parade on Aug. 25
KOICA to Donate Food Aid to Nepal
S. Korea Interested in Hydro Project in Nepal
Korean Company Likey to Bag Multi Million ...
Nepali-Korea Education Cooperations on Rise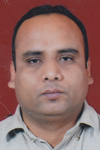 Anil Giri serves as Kathmandu Correspondent for the Seoul Times. As a journalist he has worked for such news media as the Annapurna Post, BBC, and the Himalayan Times for years. He finished his both undergrad Economics degree and his MA degree in English Literature at Tribhuvan Univ., Kathmandu. He also holds a diploma in Development Journalism from the prestigious Indian Institute of Mass Communication-IIMC, New Delhi, India.