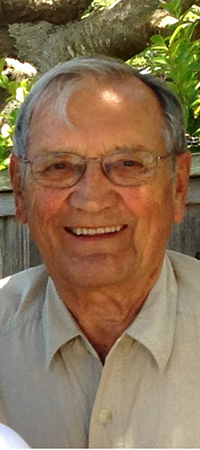 Merrill Newman
Q1: Merrill Newman: Who is he?
A1:
Merrill Newman is an 85-year-old American citizen from Palo Alto, CA. A retired financial executive and Korean War veteran, he was visiting North Korea on a tourist visa as a participant of an organized nine-day tour. Newman was traveling with friend Bob Hamrdla, who is not a Korean War veteran, and two tour guides.
Q2: What were the conditions surrounding his reported detainment?
A2:
On November 20, news outlets from the U.S., South Korea, and Japan began reporting that Newman was removed from an Air Koryo flight departing for China and detained in Pyongyang on October 26. The reason for Newman's arrest is unknown, but Newman's son Jeff believes that Newman's detention may have something to do with an October 25 meeting that took place between Newman, one of the tour guides, and at least one other North Korean. Hamrdla, who did not attend the meeting, reported that Newman's military service during the Korean War was discussed.
Q3: What is the U.S. government doing?
A3:
The U.S. State Department has largely remained mum on Newman's detention but sources say they have been working the issue now for some time. It has since raised the travel warning for American citizens planning to visit North Korea.Publicly, State Department Spokesperson Jen Psaki confirmed that the United States has seen the reports regarding Newman, but cited the Privacy Act as grounds for safeguarding any additional information. Nolan Barks, a spokesperson at the U.S. Embassy in Beijing, similarly confirmed that the United States is aware that another American has been detained in Pyongyang, but declined to provide further details.
Q4: What is the significance of this action?
A4:
Pyongyang has made a practice of detaining journalists and missionaries – Current TV's Laura Ling and Euna Lee on March 17, 2009 and most recently Christian missionary Kenneth Bae, the first American civilian to serve a 15-year sentence in a North Korean labor camp. But the abduction and detaining of a random American tourist is a new level of truculence, and represents a troubling trend of increasingly aggressive actions against innocent Americans who travel to the country. It is hard to fathom how an 85-year-old senior citizen could pose any threat to the regime. The incident requires the U.S. government to make a forceful and high-level statement deploring such acts and promising consequences if Bae and Newman are not returned. Victor Cha is a senior adviser and holds the Korea Chair at the Center for Strategic and International Studies in Washington D.C. Dana D'Amelio and Shinji Ryu, interns with the Korea Chair, provided research assistance.Critical Questions is produced by the Center for Strategic and International Studies (CSIS), a private, tax-exempt institution focusing on international public policy issues. Its research is nonpartisan and nonproprietary. CSIS does not take specific policy positions. Accordingly, all views, positions, and conclusions expressed in this publication should be understood to be solely those of the author(s).