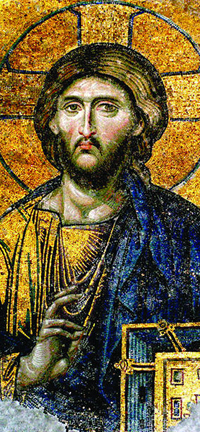 Saudi Arabia funds Islamic education, media groups, proselytization, building of Islamic mosques and so forth all over the world. So-called puritanical Islam from Saudi Arabia, which incidentally allows old men to marry young little girls, is unleashing fresh divisions within nations and spreading hatred within the Muslim world and non-Muslim world. America and the United Kingdom, and virtually all major nations, are allowing this in the full knowledge that converts to Buddhism, Christianity, Hinduism, Sikhism and so forth, face the death penalty. Therefore, once Gulf petrodollars from Saudi Arabia, Qatar and other feudal Gulf nations funded opposition terrorist forces in Syria the upshot was anti-Christian, anti-Shia and anti-Alawite hatred.Of course, radical Sunni Islamism in Afghanistan, Pakistan, Somalia, and other nations, hates all and sundry therefore mainstream Sunni Muslim clerics have been killed by Gulf petrodollars. America and the United Kingdom did little to stem the religious cleansing of Christians and other minorities in many parts of Iraq after Allied forces unleashed vacuums that they couldn't contain. Likewise, the cleansing of Orthodox Christians in Kosovo happened on the watch of European nations and America. This brutal reality meant that the Christian community in Syria was easily sacrificed by political elites in London and Washington. Sadly, France now appears to have sold "its soul" to these two twins of evil. In the past France had favored secular forces in the Middle East unlike America and the United Kingdom which supported conservative feudal Sharia states in the Gulf and conservative leaders in Egypt. However, the last two leaders of France have sold their "soul" and now this nation is in the troika of Western powers which is in league with feudal Islamist powers in Saudi Arabia and Qatar.In Syria under the current government the people of this nation had freedoms that were unimagined in Saudi Arabia and Qatar before outside nations decided to crush pluralism and secularism. Also, unlike Saudi Arabia which will not tolerate one single Christian church; the land of Syria is blessed by a mosaic of faiths and political leaders in Syria look favorably towards Christianity. Indeed, President Bashar al-Assad married a Sunni Muslim lady who happened to go to a Christian school when she was younger. However, the Gulf petrodollars which are spreading a militant version of Islam based on supremacy and hatred – and where they stifle all notions of democracy; are now somehow concerned about freedom in Syria. Of course, in the real world it is a farce because they should clean up their own "intolerant houses" instead of spreading sectarianism and terrorism to Syria.Currently two archbishops and two priests are being held by forces which are being supported by America, France, Qatar, Saudi Arabia, Turkey and the United Kingdom. This applies to the plethora of factions within the so-called Free Syrian Army (FSA) and various Islamist factions. Often forces within both groups fight side by side and they are complicit in many brutal terrorist attacks and massacres against anyone deemed to be pro-Assad.Archimandrite Haddad of the Greek Melkite Catholic Basilica is a Christian rector who speaks his mind because he fully understands the hatred being unleashed against Syria. Fr. Haddad stated that the rebels (terrorists and mercenaries) "want to show that there is no more coexistence between Christians and Muslims but this isn't true."Fr. Haddad also stated that "The Syrian war is not a crisis between Muslims and Christians or Muslims and other Muslims and it's not a Syrian civil war from and for Syrians….This is a war imported from outside and we have traitors who have sold themselves to outsiders for a bit of money."Msgr. Dankaye is another Christian leader who is trying to open the eyes of the agents of hatred. He also attacks media outlets in the West and in the Gulf region which are spreading sectarianism, terrorism and sedition by their extremely biased reporting.Msgr. Dankaye comments about the mass media by stating that "the international community's 600 TV channels broadcast the exact same version, while the only Syrian TV channel that exists and broadcasts daily news in English has been blocked.""People against the regime are outside Syria….War always has its reasons and its logic, and the true reasons for it are always hidden."The Catholic News Agency reports that the "Greek Orthodox Archbishop Paul Yazigi and Syriac Orthodox Archbishop Yohanna Ibrahim were kidnapped by rebels on April 22 and are still being held in a village northwest of Aleppo.""Gunmen pulled the two Christian archbishops out of their car and shot their driver, a deacon.""They were on their way to Aleppo from the Turkish border in an effort to negotiate the release of two priests, Armenian Catholic Father Michel Kayyal and Father Maher Mahfouz, a Greek Orthodox Christian.""The priests had been abducted on Feb. 9 when the bus they were riding on from Aleppo to Damascus was stopped. They are still being held captive."Fr. Haddad also took a swipe at the feudal Islamist states which are funding sectarianism, terrorism and sedition. He states that "Our petro-dollar Arabic neighbors have bought some Syrians and it's a surprise to me when a Syrian is happy to see a Syrian soldier murdered."Ironically, one can claim that Saudi Arabia is consistent because this nation supports institutional hatred and religious persecution. Of course, on top of this is keeping women in the shadows and allowing child marriage to very old men. Therefore, you don't expect religious tolerance and morality from a nation which supports killing apostates and which allows old men to marry little girls. Given this reality, Islamist forces in Syria are "a true mirror" to the institutional state of hatred in Saudi Arabia. However, why are these anti-Christian, anti-Shia, anti-Alawite and anti-secular forces are being supported by political elites in London, Paris and Washington?It must also be stated that in Egypt the Coptic Christian community is facing a new wave of Islamist hatred under the banner of the Muslim Brotherhood and various Salafi groups. Despite this, America and Europe keep on supplying economic lifelines to the Muslim Brotherhood in Egypt. Also, America is continuing to supply major military hardware to the anti-Christian and anti-secular Muslim Brotherhood. Therefore, the forces of hatred which seek to impose conservative Sharia states on the people of Egypt and Syria are being supported by the usual players which are destabilizing Syria.Mainstream Sunni Islam in Syria is also under threat because killing moderate Sunni clerics means little to Gulf nations which are funding sectarianism, the Salafi message of hatred and indoctrination. In another article by Modern Tokyo Times it was stated that "The democracy of the Free Syrian Army (FSA) and various Islamist factions was once more made clear in Damascus.This applies to the targeting and murder of a prominent Sunni religious cleric while he was teaching people about Islam. However, for the FSA and various Islamist factions Dr. Mohammed Saeed Ramadan al-Bouti was a danger because he denounced the traitors and enemies of Syria. Therefore, his only crime was to speak from the heart and to denounce the so-called opposition which beheads, kills journalists, cleanses areas of minorities, murders pro-government Syrians, indoctrinates children to hate, destroys the infrastructure and other brutal realities."Further down in the same article it is stated that "Early 2012 and late 2012 are ending in the same way in Syria when it comes to killing Muslim religious leaders. In the early part of 2012 Sheikh Mohammad Ahmad Ouf Sadeq was brutally murdered by Islamist terrorists. Sadly, in late December 2012 another religious leader was also shot in the head by Islamist terrorists. These Islamists follow the thought patterns of Saudi Arabia and other draconian Gulf nations."The Ministry of Religious Endowments (Awqaf) stated about the killing of Sunni clerics "that the terrorist attacks against scholars and directors of Awqaf directorates prove that the war launched against Syria is a war led by Takfiri and terrorist organizations against the moderation and tolerance of the Syrian religious thought."Fr. Haddad also stated that there are "terrorists and non-terrorists from Libya, Pakistan and Afghanistan who have gone to fight in Syria saying they want to liberate Jerusalem…But can one liberate Jerusalem from Aleppo?…We all know where the path to Jerusalem is."Prior to outside nations meddling into the affairs of Syria it was clear that this nation represented a mosaic whereby various religious communities co-existed. However, today terrorism, sectarianism, Salafi indoctrination and sedition are all being supported in order to crush independent Syria. At the same time covert operatives who played such an important role in Libya are also working in tandem and NATO Turkey is a major conduit of international terrorists, covert operatives, mercenaries, Salafi fanatics and military hardware.Christian priests and churches are not being destroyed by government forces. On the contrary, Syrian soldiers and the government are trying to protect the Christian minority just like they are trying to protect their motherland from a plethora of enemies. Therefore, it is essential that the friends of Syria continue to support this nation and for the mass media to wake-up and ask serious questions in order to shame political elites in London, Paris and Washington. After all, you can't shame Saudi Arabia because it is beyond reproach and Qatar is a feudal monarchy which just "buys silence" and "propaganda." If the enemies of Syria succeed then spare a thought to what happened in Afghanistan, Iraq and Libya – then ask the simple question – are these nations now free and flourishing?
The above story was written by Murad Makhumdov and Lee Jay Walker.
leejay@moderntokyotimes.com
The above article is from Modern Tokyo Times.
http://moderntokyotimes.com