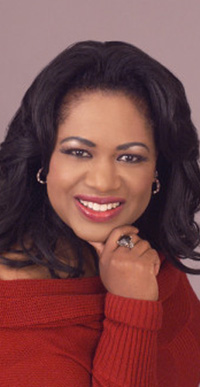 Sonia Denice, the author of "Saved by a Whistle"
Lee Jay: Please give our readership details about yourself, your website and why you care so deeply about child abuse and child abduction.
Sonia: (Reply) Yes, thank you Lee Jay. I am the Founder of Chow-E-Chowz Expressions and Author of my new children's book release Saved by a Whistle which teaches children about safety. I Attended Lisa Maile professional Image, Modeling & Acting School where I received a Certificate in TV & Commercial Acting in Orlando, Florida. I also attended the University Of Toledo to study Oral Communications & Creating Writing.
The reason why I started Chow-E-Chowz Expressions is, I believe that "Every child has a right to live safe around the world" which is the theme on my website. My website is there to provide valuable information on Child Safety and Missing Children along with other educational information that will help both adults and children.
I feel we all have a responsibility to educate our children on ways to protect themselves from people seeking to harm them. "You don't have to be a parent to help save a child's life, you just need to be available because when you save a child you save our future."
Lee Jay: When did you first become involved in child abduction issues? Also, is your main concentration on Japan or do you focus on global child abduction?
Sonia: (Reply) I first became involved in child abduction issues a little over 5 years ago while writing the book, "Saved by a Whistle." In my early teenage years, I remembered someone sharing a story about a young teen that was found at a local high school and she had been raped by more than one person and killed. I can't share the gruesome act as to how she was killed but it made my stomach turn and my heart weep for her after hearing this story. I was so angry at the people who committed this horrible crime to this young innocent girl and it remains in my mind even to this day. On and off I would hear of such similar cases of children and teens being abused, abducted or killed and families suffering over the loss of their child and asked myself the question, why do such horrible acts have to happen especially to our children and how can we prevent this from happening to others?
In my researching I found this was not just a State issue but a global issue. My focus is on global child abduction but with a particular interest in Japan.
Lee Jay: In Japan child abduction is a serious issue and many left behind parents feel abandoned by the legal system. What do you think about the current situation?
Sonia: (Reply) When I became a member of Left Behind Parent's Meetup online, headed by Masako Suzuki, I found that it's the Japanese general understanding that if they divorce, the noncustodial parent won't be able to see the kid again. Japanese family law has no provision for visitation rights. No legal regulations exist for determining the rights of the parent without custody to meet their children. Japan is an abduction-friendly country and a magnet for international child abduction.
I find that this law is deplorable and unjust. It deprives the rights of the children being able to see or continue a healthy relationship with the other parent causing a further rift within families. There is no such thing as joint custody or negotiating the parental rights. It's one gets all and the other nothing, which usually in Japan means that the father gets nothing (a minority of cases apply to females losing out). I believe that even after the parents are divorced, they should be allowed to continue the relationship with their child/children. Personally speaking, this law currently sends a strong message to the world that Japan has little or no value in family therefore, bring us your children and we'll keep them. Making international child abduction easy and acceptable in Japan. This of course is not all the citizens of Japan's way of thinking but those who make and enforce such callus laws.
Lee Jay: Do you believe that international embassies are helping left-behind parents? Or do you think that many embassies feel let down by national governments which seem aloof?
Sonia: (Reply) Lee Jay, please allow me to say this, Japan I believe is a friend to the United States but when it comes to this divorce law, we don't see eye to eye. The U.S. Department of State stated that in the "United States it is recognized in both federal and most states' criminal laws which make international parental child abduction a crime." One can face prison time if this law is violated. I believe it is important that we make a demand to our government to control the actions of our US Embassies and instruct them to assist left behind parents. These cases must be treated for what they are and that is, abduction cases.
Lee Jay: It is reported that Japan will ratify The Hague Convention but some people remain skeptical. What do you think?
Sonia (Reply) I believe it's important that Japan ratify The Hague Convention. Currently Japan is a non-Hague Country and on children issues, they advise left behind parents to seek other options, including pursuing U.S. criminal charges against abductors. The Hague Convention can assists parents in filing an application with foreign central authorities for return of, or access to, the child. It is easy to be skeptical about Japan becoming a signatory to the Hague Convention however history has taught us many things are possible, even when faced with skepticism. This is why we (I) continue to fight and never give up until such laws are changed.
Lee Jay: I believe that too much focus is being put on The Hague Convention because many left behind parents will have got married in Japan and then lost their children in Japan. How can The Hague Convention help these left-behind parents?
Sonia (Reply) As I mentioned previously, The Hague Convention can help the left behind parents for return of, or access to, their child/children. You have to start somewhere and if Japan is close to becoming a signatory of The Hague Convention, then that's half the battle won. Which I might add, is one hell of a battle. I can't even begin to imagine the anguish these parents must feel not being able to see their child/children. Any fight for freedom to have parental rights is necessary.
Lee Jay: Again, even if The Hague Convention is signed with regards to the rights of children and parents. What about parents whose cases came before Japan signing the convention (currently it is reported that Japan will sign)?
Sonia (Reply) Lee Jay, if you're asking my opinion about the rights of parents whose cases came before Japan signing the convention, I believe those cases need to be re-visited and adjusted accordingly to the new law. Here in the United States, I am reminded of the many cases where innocent people were tried, convicted and found guilty and sent to prison for a crime they didn't commit. Because of new DNA testing, in many cases, those who were once found guilty for whatever reason are now free. The new DNA testing applies to today's law and the old. I feel this strongly about the cases that came before Japan signing, which we heard they are currently signing. You might say different apples and oranges but same principles apply. Justice is Justice no matter what form it comes in. It's still Justice.
Lee Jay: I get upset about the fact that the majority of criminals are treated better than left-behind parents. After all, if I stole something then I would be let out of prison within a short period of time. Also, most rapists get out of prison relatively quickly. However, for left-behind parents they are innocent but are treated like pariahs or they are not listened to.
Even worse, their sentence can range between 1 to 17 years depending on the age of their children. What do you think about this or do I sound a little strong?
Sonia: (Reply) Lee Jay, I tend to share your views on this as well however, I try to focus more on the parents who were reunited back to their children which gives me hope that others will soon follow. Someone asked, how do you eat an elephant? The answer was, "One bite at a time." The issues we face around the world are tumultuous and seem endless. It is up to us as a people in every state and country to tackle such issues as child abduction and become united. Therefore, one day we just might bring down that elephant called abduction and do away with such laws that cause division altogether. Your convictions certainly are not too strong. Without those convictions for justice, our world would be in utter chaos.
Lee Jay: Again, on the same theme. For some parents and grandparents their sentence is life because of the indoctrination of their children, cultural alienation and parental alienation. How is it that left-behind parents, grandparents and other family members are treated so barbarically by the justice system?
Or, maybe you disagree or have a more mild opinion?
Sonia: (Reply) I believe Lee Jay that grandparents should be given legal rights to maintain contact with their grandchildren after a divorce. There needs to be radical proposals submitted to the government to allow grandparents and families greater access to see their children. There is 'little or no' recognition of the vital role grandparents play in society and this needs to change. In some cases where the parent who was awarded custody dies, instead of giving custody to the surviving parent or families, the custody of children are left in the hands of strangers. In this case Lee Jay, I have to agree with you, it is quite barbaric.Lee Jay: Do you see hope in the future for left-behind parents?
Sonia: (Reply) I see much hope for the future for Left Behind Parents. Look how far they have come thus far. They are educating people around the world including myself to this problem and look at what the government of Japan is doing concerning Left Behind Parents. The fight is far from over but at least they are making some headway. No longer can we sleep on this issue, we must rise to the occasion because after all, without families none of us would exist. This is a Family Global Issue not just an issue. America's roots, Japan's roots and the root's of other countries around the world all stems from family and the value of the family. No one should ever be forced to give up their family rights if proven worthy. It is an offense, in my opinion to God. Now in the case of abuse, that's one thing, but if there is no abuse or neglect, then both parents should be given equal rights.
Lee Jay: It also makes me sad and angry that grandparents are not taken into account and the same applies to other family members. Why are so many punished for loving their grandchild and so forth?
Sonia: (Reply) Lee Jay, you ask a good question. Why are grandparents left out of the picture and punished for loving their grandchild? This is beyond me. A grandparent is one of great wisdom and importance and should be allowed to have a loving relationship with their grandchildren. Unfortunately in most cases, they are stuck in the middle and torn between the law and their rights. I have known grandparents that have gone above and beyond to help their grandchild because of the deep love and affection they have for the child/children. Some grandparents reason for living has been because of the close bond and connection they have established with their grandchild. The grandparent may not have received the proper love and care needed in society and in many cases suffered rejection from their own children but with open tender arms, they were received and loved by their grandchildren's unconditional love that kept them going. Now the courts or estrange family takes the only true love and connection to life they have away leaving the grandparent devastated. Where have the family values gone?
Lee Jay: The financial burden is also huge and while the legal system is good at taking money away from victims of the legal system. The same legal system appears to be inept. What do you think about this?
Sonia: (Reply) I once read an article called The Financial Cost of Child Abduction by Timothy Weinstein on the abduction case of David Goldman; in the 4 ½ years since his son, Sean, was abducted; he has spent over $360,000 in legal and travel expenses. He is not alone and according to a December 27, 2008 article published in the Financial Post, "[Francois Larivee] has burned through $150,000, and still there is no end in sight."
Add to this list, Marty Pate who to date has spent over $135,000, Klaus Zensen who has spent $65,000, Alessandra Oliveira is at $30,000 and counting – and the list goes on and on. Yet not one of these parents has their child back home. The article went on to say that "There are certain legal strategies of use to help alleviate the costs of expensive litigation related to a petition under the Hague Convention on the Civil Aspects of International Child Abduction. One such strategy is to sue the abducting parent (and any accomplices) in the United States courts. If you're lucky enough, they may have assets you can retrieve."
Lee Jay, what parent has this kind of money to spend. It is obvious that they have to raise money through various support groups, organizations, charities, churches, family and friends to afford such cost. Yet they still don't have their child/children? This is unfortunate and costly to the parent. However, it just shows the tremendous act of true love a parent has for their child/children. When that child is taken from them illegally, the respective parent will go through great lengths no matter what the cost to be reunited with their child/children.
Lee Jay: Changing the topic. You recently wrote a book called Saved by a Whistle and it is about children. Why did you write this book and how important is it for you?
Sonia: (Reply) Yes Lee Jay, I recently published a book, Saved by a Whistle. As stated earlier, I was inspired to write this book because I believe in the safety of children. Child safety remains an important issue and it's important that we provide every measure to improve the safety, quality and longevity of our children.
Lee Jay: How about your feedback from your book called Saved by a Whistle? Have you had encouragement and good reactions?
Sonia: (Reply) Yes Lee Jay, I've received many positive feedback and encouragement from my book. Recently I interviewed a 7 year old bright young girl by the name of Valentina. You can view the video on my website. She of course read my book and gave an awesome review in which has sparked the interest of others. Also on my website I list a few adult reviews who read my book and loved it. One of my reader's had this to say about my book. "I am so excited to get my message out there to young children," Denice says. "I enjoyed working with my illustrator to bring my characters to life, and I think the finished product is something that will entertain and teach at the same time." So you can imagine Lee Jay how excited I was.
Lee Jay: If you could offer five sound pieces of advice about children and their rights then what five things would you highlight the most?Sonia: (Reply) The five things I would highlight to most about children and their rights are;1. Children should have a healthy and safe childhood
2. We can give our children the confidence to speak out and to rectify things when it's not fair.
3. It's important that we show children their capability to be anything they want to be in life and not allow anyone to take that away from them.
4. Children have rights and a responsibility to respect others rights
5. Finally, it's important that we get involved some way in helping to protect the rights of our kid's
Lee Jay: Do you have plans to write another book or a follow up from your original book?
Also, in what ways are you involved in helping left-behind parents and how do you see your future direction?
Sonia: (Reply) I am currently in Japan's Left behind group. I wrote to Masako who is the organizer and asked if I could share their information on my website in the hope of educating others and she said yes. At this time my involvement is providing the public with educational information on Child Safety and Missing Children around the world. I've communicated with various people in the United States and in Japan and shared some of their stories on my website.
Giving parents an opportunity to share their personal stories on how their child/children were abducted is the least I can do but not at all by far I can do. You might call me a reporter. I search for stories and important issues on Child Safety and Missing Children and I report it by making the public aware on my website. I also send out weekly email campaigns to many subscribers informing them on important issues about our children. I believe they need to know and I want to keep such issues in the forefront of people's minds in the hope that they will either get involved or pass the message along to others. I plan to one day soon start a Meet-up Group here in the United States concerning the issues of Child Safety and Missing Children.
As the business grows, my desire is to also travel abroad and become more involved in helping children all over the world. Child Safety and Missing Children are very important issues, however, there are children who are hungry, homeless and in need of great medical care. If I can somehow through my website obtain donations and assistance and help children in any way to live a quality and safe life, I will do all I can to help. I admit, I am a new author and my business is just starting and there is so much to learn and to do. However, the growth and potential of reaching others to help save our children is endless.
Lee Jay: Would you like to add anything?
Sonia (Reply) In closing Lee Jay, the only thing I have to say is this. It's one thing to think about helping children, but it's another to do something about helping our children. Let us all put our thoughts to action to help save our children. We all have an important role to play. Some big and some small but it's all important. You can give to various organizations that help children, you can report the news to others in your community or online in educating people on child issues, you may be able to travel abroad and lend a helping hand or stand side by side with those who are fighting for the rights of children. No matter what you choose to do, it's needed and it must be done. Please join in and help like so many others have and help save our children. "Every Child Has A Right To Live Safe Around The World."
I want to quickly add, if there is anyone who has a story they would like to share on child safety, missing child or any information concerning our children, I will be more than happy to feature you on my website. Please go to www.chowiechowz.com to contact me and I'll be sure to get in touch with you. I just ask that you share your story on video that is YouTube friendly.
Lee Jay: Thank you for your valuable time and I really appreciate your honesty and patience with my questions.
Sonia (Reply) I like to thank you Lee Jay for interviewing me and giving me this opportunity to share on Modern Tokyo Times about my book, my website and most importantly about important issues on Child Safety and Missing Children. I believe in the work that you and Mr. White are doing and I pray that others catch on and support your cause and message. Thank you again.
http://www.chowiechowz.com/special-articles/
Sonia Denice is the author of "Saved by a Whistle."The above story is from Modern Tokyo Times.