Global Views
Anatomy of a "Peace Process"
Special Contribution
By Zvi November

Several weeks ago Israel Radio broadcast a two hour review commemorating the Yom Kippur war of 1973. At the program's conclusion, one of the academic experts was asked to sum up the war's consequences. He said, "Israel lost its self-confidence".The loss of self-confidence (and, perhaps self-respect) has, over the past thirty-seven years, taken the form of an obsession with peace. Popular music focused on peace; Abie Nathan launched his floating 'Voice of Peace' radio station; films depict Israel's military in a negative light; NGOs fight for "Palestinian rights" while ignoring terror attacks on Jewish civilians and activists illegally met with PLO representatives before 1993.The Arab side/enemy also has an obsession: to destroy Israel and replace it with Palestine from the Mediterranean Sea to the Jordan River. The various Arab/Palestinian organizations all share the same objective but differ on strategies for achieving their goal. Palestinian television has one major theme: Jews, it is claimed, have no connection whatsoever to the Land of Israel. (See www.palwatch.org). Any agreement between Mahmoud Abbas, the Palestinian "president" and the Israeli government will automatically grant recognition to Israel's sovereignty within the 1949 ceasefire lines. Any Arab/Palestinian who signs such a document is ipso facto a traitor and will be signing his own death warrant as Arafat himself explained after he rejected the 2000 Camp David peace proposals. Indeed, ever since the creation of the PA (Palestinian Authority) right after the 1993 Oslo 'Declaration of Principles' and follow-up in Cairo in 1994 selling land to a Jew is a capital offense. Arabs who have sold land to Jews have been executed.As Professor Barry Rubin elaborates in his daily blog http://www.rubinreports.blogspot.com. , it is highly unlikely that any agreement will be endorsed and even if an accord is signed, it will probably be violated in the near future. The rejectionist camp that includes Hamas (supported by Iran), independent terror groups such as the PFLP and the PFLP-General Command as well as Fatah (Abbas' own organization) internal opposition will not abide by any treaty. Furthermore, as Rubin recently pointed out, George Mitchell and the American facilitators have completely forgotten about the Gaza problem as if it does not exist.Most Arab countries have constitutions that declare that they are culturally Arab and their laws are inspired by Islamic sharia law. Saudi Arabia is an exception as the Koran serves as its constitution. By contrast, Israel's demand that Arabs recognize it as a Jewish state is adamantly rejected. The Abbas led "moderates" reject any recognition of Jewish rights to a Jewish state because if they accede to this, then they will have to divert the refugees elsewhere. This is simply out of the question.The so-called "peace process" is founded on Israeli concessions and capitulation. Once it was Israel's policy NOT to negotiate with terrorists. In 1993, this principle was thrown out. Previously, Israel leaders including the left-wing labor party and Yizhak Rabin objected to the creation of a Palestinian state saying that the Palestinians would get something that falls between autonomy and statehood. In a Hebrew language book entitled 'Yizhak Rabin's Peace Speeches' (1995), Rabin lays out his red lines: Large Jewish population centers adjacent to Israel proper will be incorporated into Israel, Jerusalem will never be re-divided again and the Jordan Valley will remain Israel's eastern line of defense. Unfortunately, Rabin's principles have been abandoned by today's politicians. Even, "right-wing" Netanyahu appears ready to make, as the media says, 'painful concessions'. Of course, the public never knows for certain what's going on because negotiations are kept secret.The Obama administration wants negotiations at any price so no one asks if Abbas really represents the "Palestinian people". Obviously, he does not represent anybody in Gaza. As Khaled Abu Toameh, the "Jerusalem Post" Arab affairs correspondent points out (Abu Toameh's articles can be found at www.hudson-ny.org ) Abbas' home on the Gaza beachfront has been confiscated by Hamas and is now a detention center where Fatah activists are held and reputedly tortured. It should be recalled that Abbas' Fatah 'party' actually lost the last parliamentary elections to Hamas. In addition, the fact is that Abbas' term of office has expired. Researchers like Dr. Mordecai Kedar of Bar Ilan University believe that Abbas enjoys little support on the "West Bank". The "peace process" is founded on the supposition that a Palestinian state is going to live in peace with Israel. Facts on the ground, however, contradict this assumption. Hizbullah-dominated Lebanon is extremely belligerent (remember the 2006 mini war?), Syria is an ally of Iran and deploys thousands of missiles aimed at Israel, Hamas rules Gaza and is religiously dedicated to Israel's destruction and the peace with both Egypt and Jordan is ice cold. Astute observers believe that a Palestinian state in the "territories" will most likely be taken over by Hamas and threaten nearby Israeli population centers. Only blind dreamers can envision Palestine (devoid of Jews) living in peace with Israel.These uncomfortable facts are ignored by the Kadima opposition party and the "peace" camp. They advocate "peace" even if this entails expelling half a million Israelis from their homes in Judea and Samaria and Jerusalem, the historical homeland of the Jewish people. When the Netanyahu government agreed to freeze construction in Jewish settlements ten months ago it made an enormous mistake. The freeze, in effect, announced to the world that this is not Israeli land upon which it is free to build. The government even demolished Jewish homes that were purportedly built without the requisite permits but ignores tens of thousands of Arab buildings on both sides of the old 'green line' that have been constructed illegally, some on public land.Only a nation bent on self-destruction would act as Israel has done over the past seventeen years. But this is a 'peace process."

Related Articles
Blind Observations
"The Jordan Is Palestine" Conference
Temple Mount Violence
"Israel in Reality" by Zvi November
Reflections on History
Random Thoughts on From Afar
On Terrorism
Reflections on the Elections
Palestinian Enmity Today
Short and to the Point
Gaza Mini-War Observations
Jew Hating Conference
The Israeli Left's Distorted Mindset
Impressions of Poland
Significant Peripheral
Enemy Agenda & Israel's Ruling Intelligensia
Thinking in the Box
"Occupied Territories"
Strategic Plans?
Israel in Reality by Zvi November
Truth and Consequences
A Country within a Country
Truth Pursuit
Why Boycott 44 Cent US Postage Stamp Showing ...
Egyptian Footnotes from Zvi November
Ariel Conference for Law and Mass Media
George Orwell is Alive and Well in Israel
Different Perspective Regarding Current Crisis ...
Different View on Current Crisis in US-Israel ...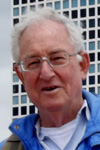 Zvi November, who grew up in New York, served as a Peace Corps's teacher in rural Philippines. He also taught at Hong Kong Int'l School. He earned his diploma from Univ. of Edinburgh, his MA from Syracuse Univ, both in anthropology. Now he is an activist in Israel's Media Watch and other civic bodies.