* Original image size: 600x402 pixels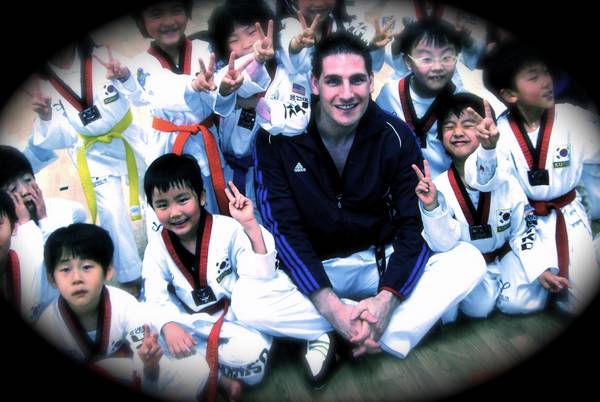 My name is John. I'm from Toronto (Canada) I came to S. Korea 9 years ago to teach English at the kindergarten. I've been very successful since then I achieved lots of goals in this extraordinary country. I have 5 years experience teaching English in Korea. As a result of my positions held, I have become familiar with the customs of working in a Korean environment.
In my first position, I taught morning kindergarten for 3 hours a day. During this time, I was responsible for teaching conversation, reading,phonics, spelling, and vocabulary to both elementary school and middle school students. In my second position, I taught listening and speaking following a set curriculum to elementary and middle school students. An extra task I took on was interviewing, hiring, and training of new English teachers who came to the school.
It is my goal to combine my range of experience with my ability to be a compassionate, enthusiastic, and intelligent teacher. I consider myself motivated, sociable, friendly person, who loves to communicate with others. I enjoy setting goals and meeting challenges. I am reliable and I like to work hard. I understand children and get on with them well and enjoy making learning fun.I find it rewarding to see students achieving well and learning new language. I believe the key to successful class is through preparation, planning, flexibility, and patience.
Experience: English Teacher August 2004 - June 2005
June 2005 - September 2010
June 2010 - July 2012
- Taught English in Seoul to adults and children
- Private instructor as well as instructor at various institutions
Such as Kids Club, ABC English, Eduplanet , Kim's English Academy
- Demonstrated strong leadership skills
- Created and utilized lesson plans for Non- English Speaking Students
- Coordinated field trips and special cultures events
- Private instructor to Captains of Korean Air , Grad students, Business men and CEOs
-Distinctive Skills-
- Native Languages written and spoken: English, Italian, German and French
- Experience in personal, financial and project management
- Very good knowledge of a wide variety of software including:
Microsoft Office, iWork, Aperture, Final cut express, and iMovie
- Dynamics, coper, autonomous and loyal
- Good interrelationships, one on one or in a team
-My Services Include-
- Conversation
- Reading and pronunciation
- Help with essays and homework assignments
- Improvement of writing skills
- Sentence construction and punctuation
- Correction and teaching spelling
- Grammar and Vocabulary
- Dictionary and Thesaurus
If you\'re interested email me
johnangel.seoul@gmail.com
Your IP : 175.211.xxx.xxx