Photo News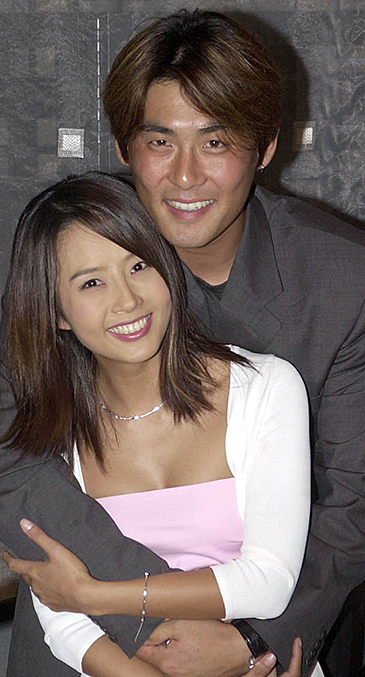 Late Actress Choi Jin-Shil's Tragedy EnduresEx-Manager "Park" Commits Suicide in a Seoul Hotel

The tragic suicide of the famous actress Choi Jin-Shil has resulted in a series of suicides. Her ex-manager's death was the latest of a series of suicides that surround the late actress Choi Jin-Shil, who was found hanged in 2008.
Previously, her younger brother and her husband committed suicide as a result of Choi Jin-Shil's death. Now the nation is in shock and sparked numerous debates on suicide and online bullying.

Former manager of the late actress Choi Jin-Shil was found dead at a hotel in Yeoksam-dong, Geannam-gu, Seoul on Nov. 26, 2013, police reported the following day.

The 33-year-old manger, only known as Park, suffered from severe depression before killing himself by swallowing a large dose of tranquilizers, according to the police report. No further information regarding the manager's death was released.

Police and local media said the manager maintained a close relationship with the late actress. They spent the last hours of Choi's life drinking late at night before Choi hanged herself in her apartment in Seoul the following morning of Oct. 2, 2008.

Choi suffered from severe depression due to online bullying after being accused of staying in connection with the death of actor Ahn Jae-Hwan. Internet pundits connect Ahn's death with Choi's money lending business.

Ahn's body, almost decayed beyond recognition, was found in his car on Sept. 8, 2008 as a result of carbon monoxide poisoning. Police said that Ahn killed himself by burning coal briquettes in his car. He was 37.

Rumors spread that Ahn committed suicide under the pressure of hefty debt, following the demise of his unsuccessful business. Ahn's wife —Jung Sun-Hee, a famous Korean comedian — accumulated debt by borrowing from Choi's money lending business. Both were close friends of Choi.

A year and a half later, her younger brother — Cho Jin-Young, also a noted actor — hanged himself with an electric wire in his house in Nonhyun-dong, Seoul. He also suffered from severe depression due to his sister's tragic death. He was 39.

Police records reveal that he previously tried to kill himself by swallowing poison on the birthday of his sister Choi. Friends report a strongly emotional brother-sister bond that connected the both.

The actress' ex-husband, Cho Sung-Min, a professional baseball player with the Japanese Yomiuri Giants, also killed himself in his house early this year.

He hanged himself with his own belt in the bathroom of his apartment in Seoul's dogok-dong on Jan. 6, 2013, just as his ex-wife Choi did five years earlier.

The couple married in December of 2002 with the blessing of the Korean public. They had two children, one son and one daughter. But their marriage crumbled soon after due to reported cases of domestic violence against the actress. The domestic dispute concluded in a divorce in 2004. This was followed by a messy custody lawsuit.

The suicide series found numerous imitators which contributed to the national suicide statistic, the world's highest. Every 34 minutes a suicide is committed in South Korea.

Last year alone, over 150,000 Koreans ended lives by their own hands. Suicide remains a highly discussed topic in South Korea, constantly sparked by prominent deaths. The local media and internet pundits are worried that a suicide epidemic is spreading through the nation.
ST Photo Gallery
Photo News
Embassy Events
Econo People 2005
Fashion Images
New Movies
Travel Images
Nayan Sthankiya's Photo Features New
Abuses of Iraqi Prisoners of War
Academy Awards Photos 2004
Adolf Hitler
Aishwarya Rai-Indian actress
Buddha`s Birthday 2004
Cannes 2004 — 57th Cannes Film Festival
Choi Tae-Ji Photo Gallery
Comfort Woman Picture Gallery
Crown Prince Felipe of Spain
Dokdo Photo Gallery
Erotic Paintings of Hyewon and Danwon
Franz`s Art Exhibition
Gando Photo Gallery
Geisha in Japan
Gwangju Massacre
Jeju Island
Kim Jong-Il and Kim Il-Sung
Koguryo Murals
Korean War (1950-53)
Madonna
Miss Universe 2004
Miss World Contest 2003
Mt. Kumkang or Mt. Diamond New
Natural Beauty of Korea
Rape of Nanjing (Nanjing Massacre)
Rio Carnival 2004
Ronald Reagan`s Life in Pictures
ST Family
Sonia Gandhi and Gandhi Clan
Taj Mahal Photo Gallery
Ukrainian Embassy
World War Two
Photo Gallery of World Newspapers/Media
Times of India
Hindustan Times
SantaBanta.com
Straights Times (Singapore)
Chicago Sun-Times
Moscow Times