Photo News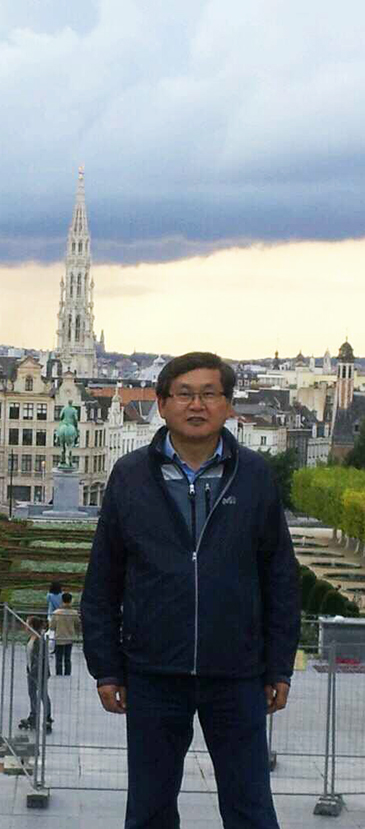 Beauty of Brussels Caught by Lim Byung-KeunThe de-facto EU capital and Belgium's largest and capital city is teeming with magnificent buildings of architectural beauty including famous art nouveau style of the late 1800s and early 1900s.

Mr. Lim Byung-Keun, director of The Seoul Times visited Brussels on August 23-24, 2014 on the occasion of his late summer vacation to find out the beauty of the beautiful European city and its people.

The above photos are one of the photos Director Lim took while he was strolling over the street of Belgian capital. Currently Mr. Lim is staying in Denmark for work and his vacation.

Mr. Lim has been serving as director for The Seoul Times since its inception in 2000.

It is also the largest urban area in Belgium, comprising 19 municipalities, including the municipality of the City of Brussels, which de jure is the capital of Belgium, in addition to the seat of the French Community of Belgium and of the Flemish Community.

Brussels has grown from a 10th-century fortress town founded by a descendant of Charlemagne to a sizeable city. The city has a population of 1.2 million and a metropolitan area with a population of over 1.8 million, both of them the largest in Belgium.

Since the end of the Second World War, Brussels has been a major center for international politics. Hosting principal EU institutions, the secretariat of the Benelux and the headquarters of the North Atlantic Treaty Organization (NATO), the city has become the polyglot home of numerous international organizations, politicians, diplomats and civil servants.

Brussels is just a few miles north of the boundary between Belgium's language communities — French in the south, Dutch in the North. Historically a Dutch-speaking city, it has seen a major shift to French since Belgian independence in 1830.

Today, although the majority language is French, the city is officially bilingual. All road signs, street names, and many advertisements and services are shown in both languages.

Brussels is increasingly becoming multilingual with increasing numbers of migrants, expatriates and minority groups speaking their own languages.
ST Photo Gallery
Photo News
Embassy Events
Econo People 2005
Fashion Images
New Movies
Travel Images
Nayan Sthankiya's Photo Features New
Abuses of Iraqi Prisoners of War
Academy Awards Photos 2004
Adolf Hitler
Aishwarya Rai-Indian actress
Buddha`s Birthday 2004
Cannes 2004 — 57th Cannes Film Festival
Choi Tae-Ji Photo Gallery
Comfort Woman Picture Gallery
Crown Prince Felipe of Spain
Dokdo Photo Gallery
Erotic Paintings of Hyewon and Danwon
Franz`s Art Exhibition
Gando Photo Gallery
Geisha in Japan
Gwangju Massacre
Jeju Island
Kim Jong-Il and Kim Il-Sung
Koguryo Murals
Korean War (1950-53)
Madonna
Miss Universe 2004
Miss World Contest 2003
Mt. Kumkang or Mt. Diamond New
Natural Beauty of Korea
Rape of Nanjing (Nanjing Massacre)
Rio Carnival 2004
Ronald Reagan`s Life in Pictures
ST Family
Sonia Gandhi and Gandhi Clan
Taj Mahal Photo Gallery
Ukrainian Embassy
World War Two
Photo Gallery of World Newspapers/Media
Times of India
Hindustan Times
SantaBanta.com
Straights Times (Singapore)
Chicago Sun-Times
Moscow Times