Fashion Images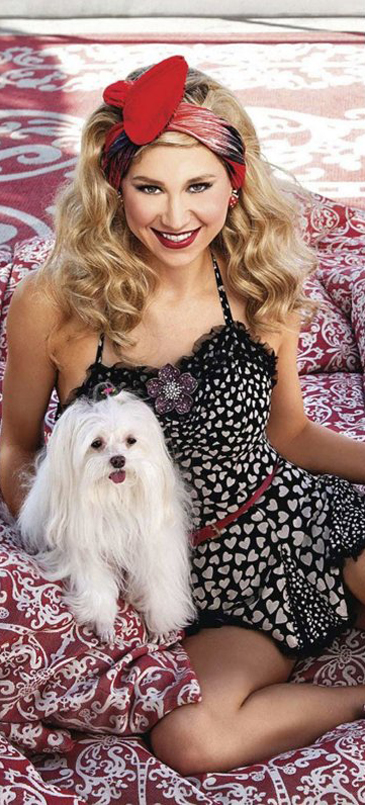 Anna Kournikova Covers Tatler Russia February 2012Heating things up for the chilly Russian winter, Anna Kournikova is featured on the cover of Tatler Russia magazine's February 2012 issue.

The super sexy tennis star looks lovely in a white beach hat teamed with a retro-stylish one-piece swimsuit as she poses in a swimming pool for the Caitlin Cronenberg shot front page.

Meanwhile, back in the States, Anna has been enjoying some relaxing downtime with her hunky beau Enrique Iglesias.

The longtime lovebirds were spotted going for a boat ride of the coast of Miami Beach, Florida on Saturday afternoon (January 21).
ST Photo Gallery
Photo News
Embassy Events
Econo People 2005
Fashion Images
New Movies
Travel Images
Nayan Sthankiya's Photo Features New
Abuses of Iraqi Prisoners of War
Academy Awards Photos 2004
Adolf Hitler
Aishwarya Rai-Indian actress
Buddha`s Birthday 2004
Cannes 2004 — 57th Cannes Film Festival
Choi Tae-Ji Photo Gallery
Comfort Woman Picture Gallery
Crown Prince Felipe of Spain
Dokdo Photo Gallery
Erotic Paintings of Hyewon and Danwon
Franz`s Art Exhibition
Gando Photo Gallery
Geisha in Japan
Gwangju Massacre
Jeju Island
Kim Jong-Il and Kim Il-Sung
Koguryo Murals
Korean War (1950-53)
Madonna
Miss Universe 2004
Miss World Contest 2003
Mt. Kumkang or Mt. Diamond New
Natural Beauty of Korea
Rape of Nanjing (Nanjing Massacre)
Rio Carnival 2004
Ronald Reagan`s Life in Pictures
ST Family
Sonia Gandhi and Gandhi Clan
Taj Mahal Photo Gallery
Ukrainian Embassy
World War Two
Photo Gallery of World Newspapers/Media
Times of India
Hindustan Times
SantaBanta.com
Straights Times (Singapore)
Chicago Sun-Times
Moscow Times