Fashion Images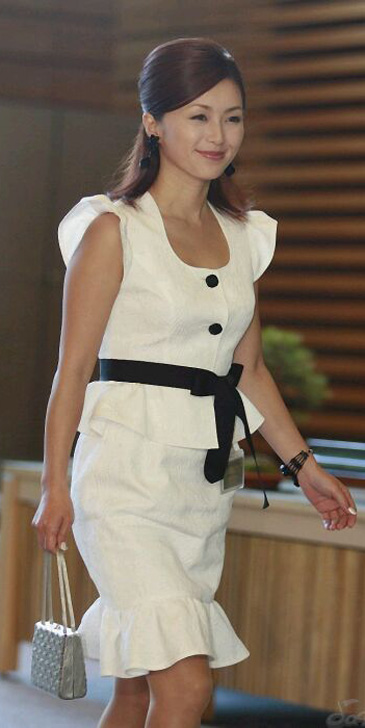 Pop Star Noriko Sakai Arrested in TokyoJapanese pop star Noriko Sakai (酒井法子), who disappeared on Monday after her husband was detained on drugs charges, has surrendered herself to Tokyo police.

The 38-year-old singer, who is known for her girl-next-door image, was arrested on suspicion of possessing illegal stimulants.

Tokyo police said a small quantity of drugs had been found in her apartment.

Her 10-year-old son, who had also been missing, was found safe in Tokyo on Thursday night.

"Noriko Sakai was arrested last night and we would like to offer an apology to all her fans for the trouble caused," said Masahisa Aizawa, president of Sakai's management company, Sun Music.

"I would like her to reflect on what she has done and feel the weight of the crime she has committed.

"I would strongly urge her to seek rehabilitation," he added.

Ms Sakai's husband, Yuichi Takaso, 41, was arrested last Monday for alleged drug possession.

Questions concerning the star's whereabouts have dominated headlines in Asia ever since, with her mother-in-law asking police to search for her, and Mr Aizawa urging his client not to go through this difficult time by herself.

Ms Sakai rose to fame in 1987 after releasing a single, Otoko no Ko ni Naritai, a few days before her 16th birthday.

Known as Nori-P during her early career, she began to use her real name after turning to acting in the 1990s.

One of her most acclaimed roles came in TV melodrama Hitotsu Yane no Shita.
ST Photo Gallery
Photo News
Embassy Events
Econo People 2005
Fashion Images
New Movies
Travel Images
Nayan Sthankiya's Photo Features New
Abuses of Iraqi Prisoners of War
Academy Awards Photos 2004
Adolf Hitler
Aishwarya Rai-Indian actress
Buddha`s Birthday 2004
Cannes 2004 — 57th Cannes Film Festival
Choi Tae-Ji Photo Gallery
Comfort Woman Picture Gallery
Crown Prince Felipe of Spain
Dokdo Photo Gallery
Erotic Paintings of Hyewon and Danwon
Franz`s Art Exhibition
Gando Photo Gallery
Geisha in Japan
Gwangju Massacre
Jeju Island
Kim Jong-Il and Kim Il-Sung
Koguryo Murals
Korean War (1950-53)
Madonna
Miss Universe 2004
Miss World Contest 2003
Mt. Kumkang or Mt. Diamond New
Natural Beauty of Korea
Rape of Nanjing (Nanjing Massacre)
Rio Carnival 2004
Ronald Reagan`s Life in Pictures
ST Family
Sonia Gandhi and Gandhi Clan
Taj Mahal Photo Gallery
Ukrainian Embassy
World War Two
Photo Gallery of World Newspapers/Media
Times of India
Hindustan Times
SantaBanta.com
Straights Times (Singapore)
Chicago Sun-Times
Moscow Times