America
Prof. Maceri's special column on bilingualism
Freedom of Speech in English Only?
Special Contribution
By Domenico Maceri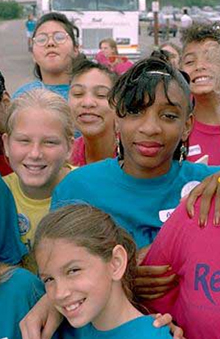 Hispanic students in the US
In the "good old days" some immigrant kids were hit by teachers for speaking a language other than English. Teachers don't hit kids these days but speaking a language other than English can get them in trouble.Zach Rubio, a junior at Endeavor Alternative School in Kansas City, was suspended by the principal for uttering a Spanish phrase.A teacher overheard Zach saying "no problema" in the hall before classes as he responded to a question in Spanish from another student.It was a problem. The teacher sent Zach to the principal's office who suspended him with the explanation that it was not "the first time" he had been warned not to speak Spanish at school.Superintendent of Schools Bobby Allen quickly reversed the suspension, stating that there is no ban on speaking Spanish in the district and issued an apology.The Superintendent is right, yet the teacher's and principal's irresponsible action on the use of Spanish in school suggests that there is some "unwritten" guideline about the need to speak English.Nothing is however written, which is what Lorenzo Rubio, Zach's father, wanted to see when he heard that his son had been suspended.The suspension may suggest a deep seeded bias against Spanish and its speakers.Lorenzo Rubio understands that. A naturalized American citizen, Rubio is happy to be in the US and says most people treat him very well. However, at times he gets the feeling he's not welcome in the country because of his accent.Although the suspension has been rescinded, the situation is not completely over. Zach's civil rights have been violated, according to Chuck Chionuma, an attorney who is representing the Rubio family.Lorenzo Rubio believes that he will pursue legal action because he knows very well that "other Mexican families, where the legal status is kind of shaky" may not speak up.Unfortunately, had Zach and his family been undocumented, one may have never heard about it. And if somehow the case had come to the surface, the reaction would have been to deport the family rather than be concerned about their civil rights.The reaction to Spanish and other foreign languages is often not very positive. Some Americans are upset about the continuing rise of bilingualism in the US.The growth of English-only groups and English as the official language is a reaction to the expansion of other languages. Newcomers and their languages are seen as a threat to English and the American national identity.This is a topic often addressed in letters to the editors of many American newspapers. However, even academics have provided ammunition for the idea that today's immigrants are not willing to integrate. Victor Davis Hanson, a professor of Classics at California State University, Fresno, and Samuel P. Huntington, a scholar at Harvard University, have written about Hispanics as a danger to American values because of their "unwillingness" to integrate. In spite of that, Huntington acknowledges that more than 90 percent of second generation Mexican Americans speak English. And that in a way says it all. Hispanics are doing what other immigrants have done before them, that is to say, they lose their native language and in a generation or two their offspring will struggle to learn it as a second language while they attempt to discover their roots.It's unfortunate that Spanish is often perceived as the language of undocumented workers and has low prestige in some circles. It's a narrow view of the importance of the language which is spoken by 400 million people in several continents and has a literature that rivals that of any other world language.It's obvious that the teacher and the principal who acted so hastily and possibly even illegally know little about language and diversity. Both should be directed to take corrective measures which should include becoming bilingual and learning to be sensitive to other cultures.

Related Articles
Trump's Tiny Heart and DACA's Repeal
Yesterday's Immigrants: Better Than Today's?
Trump's Alternative Reality on Immigration: a ...
Kaine's Español: Not Just Empty ...
Immigration: The Supreme Court Hands GOP a ...
Trump's Tax Returns: Our Business?
Trump's Wall is Full of Holes
Angry Latino Voters Will Deny Trump the ...
Bilingualism and US Presidents
Cruz: A "Canadian" for the US Presidency?
Spanish in the US: Just an Immigrant Language?
US Border Enforcement Bil Too Tough, Unwise
The GOP: No Guest Worker Program?
Tancredo: the Ugly Face of the GOP?
Rights for Illegal immigrants?
Healthcare for All?
No English, No Service?
When Language Knowledge Means Security
Enough Undocumented Workers?
Bilingual Principals?
Domestic Workers: Family Members?
Mexico in US
Tongue-Tied Bush?
Is Immigration a Local Affair?
Voting Rights in Español
Profiting from Illegal Immigration?
Job Safety for All?
When English Only Discriminates
Border Control with Songs?
Guilty Parents, Innocent Children?
Only One Language for America?
George Bush: Already Lame Duck?
A Comprehensive Immigration Bill That Works
Language as Integration
Driving in English Only?
Illegal Workers Saving Social Security?
Learning Languages the Easy Way?
English-Only Laws: Why?
Arnold Schwarzenegger: Pete Wilson II?
Language Fluency Means Security
Stingy Government But Generous People


Other Articles by Domenico Maceri
Trump's Tiny Heart and DACA's Repeal
Yesterday's Immigrants: Better Than Today's?
Trump's Alternative Reality on Immigration: ...
Kaine's Español: Not Just Empty ...
Immigration: The Supreme Court Hands GOP a ...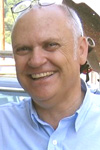 Domenico Maceri, Ph.D., UC Santa Barbara, teaches foreign languages at Allan Hancock College in Santa Maria, CA. His articles have appeared in many newspapers including Los Angeles Times, Washington Times, Japan Times, and The Seoul Times. Some of his stories won awards from the National Association of Hispanic Publications.