America
Cruz: A "Canadian" for the US Presidency?
Special Contribution
By Domenico Maceri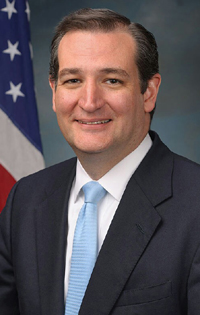 Ted Cruz
"The law is quite clear. The child of a US citizen born abroad is a natural born citizen." With these words, Ted Cruz explained to CBS News he has all the legal qualifications to become president in spite of the fact he was born in Canada. His mother was an American citizen and thus he meets the requirement.The controversy over citizenship has come to light because his main rival, Donald Trump, questioned Cruz's qualifications to run for president. Trump, of course, has already had experience with citizenship and legality of presidents. The controversy over Barack Obama's birth after he was already president is fresh in everybody's mind. The repetition of rumors that the current occupant of the White House was born in Kenya forced Obama to release his birth certificate to put an end to discussions on the subject.Trump eventually forgot about it but as soon as the polls indicated that Cruz is giving him a run for his money, the real estate tycoon decided to resume the issue of citizenship. Republican Senator John McCain gave him a hand by declaring that the question of Cruz's eligibility should be explored thoroughly.The Texas senator's reaction was immediate. In a town hall meeting, Cruz said McCain will certainly announce his support for Marco Rubio given their common views on immigration. McCain, who in the recent past has talked about Cruz as a "wacko bird" for his extreme positions, has a certain credibility to comment on citizenship and presidential eligibility given his personal history. McCain, as is well known, was born in the Panama Canal Zone when this territory was part of American jurisdiction. Furthermore, both parents were US citizens, thus he fully qualified to be a "natural born citizen" and run for president. However, to remove any doubt to his eligibility in 2008, the Senate passed a motion declaring him a natural born citizen. The vote was unanimous and also included Obama's support, who at the time was a senator from Illinois and McCain's rival for president.Trump suggested that to make full clarity on Cruz's eligibility he should ask a court to examine the situation and give a legal approval. A vote in the Senate might have the same effect but Cruz has few friends in the chamber, especially President Mitch McConnell. We must remember that Cruz called McConnell a liar in the Senate. Despite the doubts raised by Trump, Cruz's qualifications to be president are real. Anticipating this situation, the senator from Texas gave up his Canadian citizenship in 2014 to "cleanse" a bit of the stain of being a "foreigner". Moreover, to try to put aside the question, Cruz immediately released the documents relating to his mother's citizenship. This did not impress Carly Fiorina who is also running for the Republican nomination. The former Hewlett-Packard CEO considered "strange" that Cruz renounced his Canadian citizenship as soon as he decided to run for president. There will always be doubts about Cruz even though he has lived in the US since he was four years old. The charge of hypocrisy, however, sticks when one considers the senator's position on the concept of citizenship. Like the other Republican candidates, Cruz has supported the elimination of birthright citizenship to the children of illegal immigrants born in America, who by law, are natural born citizens and would qualify to become president.Cruz has not obtained citizenship through the naturalization process but was elected to the Senate assuming eligibility for the Upper House. This means that he is a natural born citizen in all respects. If this were not the case, he would have been elected illegally. Trump has not accused him of this matter, knowing full well that it would be a waste of time.The Presidency though is a completely different matter. On the one hand there is the law. More important, however, in a political campaign, any doubts candidates may raise about their rivals to erode voters' support, is considered fair game. Trump said that a possible victory of the nomination by Cruz would cause any Democratic candidate to take up the question of eligibility. It seems unlikely that Democrats would play this card. For Trump, and voters of the far right, however, a "foreigner" is not eligible for the presidency.This is confirmed by a recent survey according to which a quarter of Republican voters consider Cruz a Canadian citizen and therefore ineligible. To complicate Cruz's life some lawsuits have already been set in motion. A lawyer with democratic leanings in Texas has filed a suit alleging Cruz's ineligibility. The suit will not be successful because the defendant cannot cause significant damage to the plaintiff. For one of the many candidates for the Republican nomination, though, the damage could be huge. Trump?
Domenico Maceri, PhD UC Santa Barbara, is a free lance writer living in San Luis Obispo. Some of his articles have won awards from the National Association of Hispanic Publications.

Related Articles
World Cup: Beyond the Soccer Field
John Kelly's Fails English and History
Trump's Tiny Heart and DACA's Repeal
Yesterday's Immigrants: Better Than Today's?
Trump's Alternative Reality on Immigration: a ...
Kaine's Español: Not Just Empty ...
Immigration: The Supreme Court Hands GOP a ...
Trump's Tax Returns: Our Business?
Trump's Wall is Full of Holes
Angry Latino Voters Will Deny Trump the ...
Bilingualism and US Presidents
Spanish in the US: Just an Immigrant Language?
US Border Enforcement Bil Too Tough, Unwise
Freedom of Speech in English Only?
The GOP: No Guest Worker Program?
Tancredo: the Ugly Face of the GOP?
Rights for Illegal immigrants?
Healthcare for All?
No English, No Service?
When Language Knowledge Means Security
Enough Undocumented Workers?
Bilingual Principals?
Domestic Workers: Family Members?
Mexico in US
Tongue-Tied Bush?
Is Immigration a Local Affair?
Voting Rights in Español
Profiting from Illegal Immigration?
Job Safety for All?
When English Only Discriminates
Border Control with Songs?
Guilty Parents, Innocent Children?
Only One Language for America?
George Bush: Already Lame Duck?
A Comprehensive Immigration Bill That Works
Language as Integration
Driving in English Only?
Illegal Workers Saving Social Security?
Learning Languages the Easy Way?
English-Only Laws: Why?
Arnold Schwarzenegger: Pete Wilson II?
Language Fluency Means Security
Stingy Government But Generous People


Other Articles by Domenico Maceri
World Cup: Beyond the Soccer Field
John Kelly's Fails English and History
Trump's Tiny Heart and DACA's Repeal
Yesterday's Immigrants: Better Than Today's?
Trump's Alternative Reality on Immigration: ...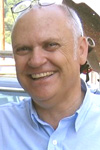 Domenico Maceri, Ph.D., UC Santa Barbara, teaches foreign languages at Allan Hancock College in Santa Maria, CA. His articles have appeared in many newspapers including Los Angeles Times, Washington Times, Japan Times, and The Seoul Times. Some of his stories won awards from the National Association of Hispanic Publications.