Arts & Living
Film Review
War Becomes Real in Clint Eastwood's True Story Production
American Sniper Is Runaway Success
By Alan Timblick
President of The Seoul Times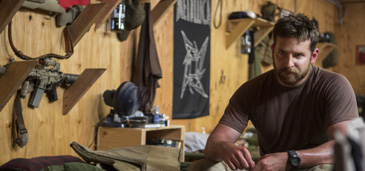 Bradley Cooper as Chris Kyle, the most lethal sniper in U.S. military history, in "American Sniper"
We have over 30 thousand US military servicemen stationed in South Korea and it is quite usual to meet uniformed soldiers in our streets, clad in the desert khakis designed for Middle East service. And daily news bulletins tell us of casualty figures and battles raging in that sad region of the world.But it takes a movie like this to bring home the reality of those conflicts.Based on the autobiography of much-decorated former navy SEAL Chris Kyle, Clint Eastwood's production maintains a high level of tension from start to finish as the experienced actor and director knows how.Bradley Cooper in the title role is convincing. as a steely devoted patriot, dedicated to country and colleagues.These days movie sound quality gives added realism to the images of the screen and this film makes full use of that capability. Unless one has handled a heavy machine gun it is impossible to imagine the terrifying sound of the explosive shells "up close and personal."And unless one has experienced actual combat one cannot understand the emotional dimension of a personal life-and-death game of hide-and-seek — of. the hunter and the hunted. The sounds and camera views through the sniper's lens accompany the action of the film throughout.There is plenty of savagery but it is leavened with a healthy dose of compassion, as we see. Kyle wrestling with taking the decision to fire on a child who is holding an RPG ( rocket-propelled grenade) launcher handed to him by a woman, perhaps his mother!But we also get to see the families of the protagonists and their involvement so the film is not one-sided in its portrayal of the role of the US militaryKyle served four tours in Iraq and that unassuming word "tour" cannot reflect the agony that each man spending months in that excruciating suspense must experience.Post-traumatic stress disorder (PTSD) afflicts a large number of returning veterans and the us veterans administration must provide constant care and counseling.How many of those young men in their sand-colored boots we casually see on the streets of Itaewon in between "tours" are experiencing that inner suffering?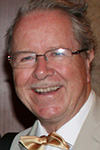 Alan Timblick serves as President of The Seoul Times. He grew up in England, graduated from Oxford University, and has lived in Seoul for over three decades. A former banker, he also worked for the Korean government as head of Invest Korea and for Seoul City as head of the Seoul Global Center.