Arts & Living
Film Review
"The Unbroken"
"Angelina Jolie Tackles War Issues & Old Wounds"
By Alan Timblick
President of The Seoul Times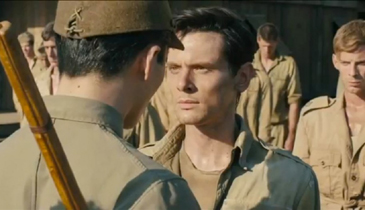 A scene from "The Unbroken"
For European viewers of a certain age another WWII movie about sadistic Japanese or German POW (prisoner of war) guards is not what one might have expected in the year 2015.Frankly, it would have to compare with David Lean's "The Bridge on the River Kwai (1957)" or "The Great Escape (1963)" by John Surges.Angelina Jolie's treatment of the subject does not make the same grade. Yet the material is rich and could have reached for topicality in light of militaristic right-wing resurgence in Japan today.But the pace of the 137-minute movie is turgid and long-winded, and at times not well explained, even though it follows the original real-life story of an Olympic athlete's imprisonment and torture.For Korean audiences the "torture" might be seen as no big deal, especially for survivors of the harsh treatment dealt out in military service and pupils of hard disciplinarians at Korean schools!But the sight of an Asian dishing it out to an Occidental might add a racial twist to give it a more complex angle. And the voice of a radio broadcaster announcing African-American athlete Jesse Owen's trouncing of Adolf Hitler's would-be 1936 celebration of Aryan physical supremcy could have provided a hook on which to hang a racial dimension.The fact that the actor who plays the part is actually a half-Korean pretty-boy rock-star adds another twist which makes the film unique. Miyavi (stage name his real name is Takamasa Ishihara: 石原 貴雅) was born in Osaka, Japan in 1981 between his Japanese of Korean origine father and Japanese mother. Apparently it was actually some Japanese who took excecption to this reminder of an ugly past! The role is well played by Japanese rock star who leaves the viewer perplexed over his sexuality and his motivation in victimizing prisoner Louis Zamperini.It was based on the true story of the Olympic runner who found himself captured by the Japanese during the Pacific War (1941-45).No doubt it will do well at the box office, but for which of its aspects we cannot be sure. We hope Miyavi does not get victimized in Japan and wish him good luck in his multiple careers.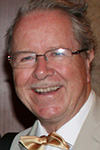 Alan Timblick serves as President of The Seoul Times. He grew up in England, graduated from Oxford University, and has lived in Seoul for over three decades. A former banker, he also worked for the Korean government as head of Invest Korea and for Seoul City as head of the Seoul Global Center.