Business
Strong Won or Weak Dollar?
By Alan Timblick
President of The Seoul Times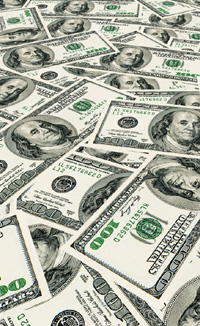 US dollars
As a former economist employed by a top global bank I am bemused by some of the commentaries by so-called experts on the condition of the nation's currency; to clarify the state, for my own sake as much as for our readers, I offer the following simplifications.First, exchange rates are generally quoted in terms of local currency units per US Dollar. Hence KRW stands at around 1109 per dollar, but ranging as much as plus or minus 5 percent over a period of time.Second, because of this dollar-Focus, "cross rates" measuring the value of the currency in terms of money other than the dollar, do not receive much attention.Third, in daily trading the prices vary, influenced by supply and demand and economic indicators and expectations.And the "spread" between buying and selling prices, which allow traders to make money, can vary so the most reliable rate to follow is the mid rate between the two.To say that the Won has "strengthened "when the dollar rate goes up is therefore nonsense. If it takes more won to buy one dollar, then the won is obviously of less value or weaker ... It is the dollar which is stronger, since it can buy more won.Currency rates are published daily by banks and newspapers. It is useful to keep a note of the changes over time, especially when valuing foreign assets.Finally, it is a general rule that healthier and larger economies support stronger currencies.So not such a bad thing to have a strong won? It is an indication that the markets have faith in Korea!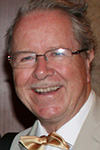 Alan Timblick serves as President of The Seoul Times. He grew up in England, graduated from Oxford University, and has lived in Seoul for over three decades. A former banker, he also worked for the Korean government as head of Invest Korea and for Seoul City as head of the Seoul Global Center.