National
"Je suis Charlie"
Terror as Tool of Censorship
By Alan Timblick
President of The Seoul Times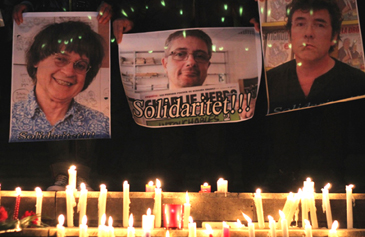 The victims at Charlie-Hebdo
The horrifying news images from Paris today call for a strong statement of professional solidarity by the world's Press.We are not a satirical journal, and there is no tradition of journalistic satire in South Korea, where the mixture of humor with serious political or social commentary is not understood.But the power of wit and irony has been illustrated recently in being able to so infuriate the leadership in Pyoungyang, North Korea that billions were spent in retaliation against Sony Pictures for merely showing a rather trivial movie poking fun at their leader."Fair game" is a british sporting expression meaning that if one sets oneself up in an exalted position one may expect to have rotten tomatoes or other unpleasant things hurled at us.Politicians, captains of industry, celebrities, and others please take note!But retaliation in disproportionate manner, whether threatening nuclear devastation on conservative journals in Seoul or the inhuman savagery of kalashnikov-bearing fanatics in Paris, demonstrates much more than a lack of a sense of humor.It evidences hatred of free thought, the fear of the power of the pen, the precariousness of the terrorists' own beliefs.We offer sincere and anguished condolences to the victims at Charlie-Hebdo and cannot help but wonder "where next?"Please let this not lead to a ghastly wave of indiscriminate retaliation against other religious followers. Maybe this is what the instigators actually desired?We must stay away from sectarian conflict on a global scale, from which there can be no winners, only a big loser-:humanity itselfIn Korea we fought hard for, and won, freedom of the press from state censorship.We must avoid a reversal to this new form of censorship by terror.At The Seoul Times we will not flinch from carrying on the tradition of Jonathan Swift and others. We will be honest and print only the truth!Meanwhile, you big shots, try to develop a sense of humor!We need to prove to the intolerant terrorists and those who "guide" and finance them that they cannot win ...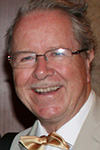 Alan Timblick serves as President of The Seoul Times. He grew up in England, graduated from Oxford University, and has lived in Seoul for over three decades. A former banker, he also worked for the Korean government as head of Invest Korea and for Seoul City as head of the Seoul Global Center.