National
Past & Present: 8
Seo Jai Pil, Founder of "The Independent"
Philip Jaisohn – Intellectual, Rebel, and Journalist
By Alan Timblick
President of The Seoul Times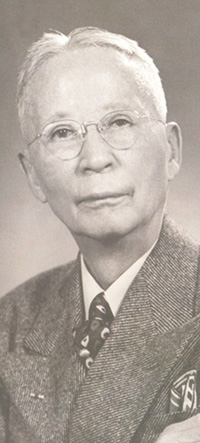 Seo Jai Pil, independence fighter and pioneering reformer
In front of the Embassy of the Republic of Korea in Washington stands the statue of a man clad in a western suit, right hand in his pocket and a raincoat draped over his left forearm. The plinth below bears his name in English and Hangeul – Philip Jaisohn and Seo Jae Pil – and the description, "the first Korean American".Seo Jai Pil was born into an educated family in Bosung County towards the end of the Chosun Dynasty, and seemed destined for a traditional life as a member of the elite government service, passing the Civil Service examination at the age of 18. However, like other intellectuals at the time he became involved in the movement to modernise the institutions of the country and was tried and convicted of rebelling against the government. So at the age of 21 he fled into exile in the United States.With remarkable adaptability, he completed his education and qualified as a doctor of medicine. Shortly afterwards he became a naturalized American citizen and went on to marry into a prominent US political family. He seemed to be set for a comfortable life in his new home and adopted an American-style name which incorporated two of the three syllables of his Korean name — Jai and Pil.Meanwhile, developments back in Korea appeared to be favoring the reformists and Jaisohn's criminal conviction was lifted, making it possible for him to return. He resumed his activities with enthusiasm and in 1896 founded a newspaper," the Independent," which was printed in Hangeul to maximize readership. It has to be remembered that Chinese characters (Han Cha) were the normal medium for intellectual writing and so to publish in Hangeul was a bold, symbolic gesture aimed at a different readership than the mainstream papers of the day.He also organized the All People's Congress, a club for progressive thinking intellectuals which also included future President Syngman Rhee in its numbers.The important influence of newspapers in these early years is therefore apparent in that journalists were also politicians and intellectual leaders. Seo Jai Pil was not alone in this regard.But the establishment and conservatives had not totally lost power and just two years later Jaisohn deemed it prudent to leave and found himself once again on a ship back to the USA and to a prolonged term of exile which lasted until the end of the second world war and the liberation of Korea.But his commitment to his native country never wavered and throughout the Japanese occupation he campaigned for the cause of Korean independence by organizing forums, publications and information networks across North America. As an American citizen, he would have been immune from whatever sanctions Japan might have sought from its American collaborators to curb the annoying activities of this anti-Japanese agitator.After liberation, he returned to Korea as Advisor to the US military administration although by now at 81 he was advanced in age. His life's dream fulfilled, he declined to enter into the politics of the newly independent Korea and finally left for the United States in 1948. He died a couple of years later at the age of 87, but in 1994 he made one last posthumous journey to Korea and his ashes were buried in the National Cemetery with full honors.

Related Articles
Joseph J. Day MBE Dies of Cancer in Seoul
"S. Korea Not Backward But President Is!"
bRexit: a Denial of History
An Open Letter to Mayor Park Won-Soon!
Seoul Mayor Park Won-Soon Meets Foreigners
Town Meetings for Foreign Residents of Seoul
Protection of Diplomats
"Valentine's Day"
The Solution to Learning English
Hangeul: A Reassessment
King Sejong and Hangeul
War Becomes Real in Clint Eastwood's True ...
An Ode to the People of Korea
"The Unbroken"
Strong Won or Weak Dollar?
Baloons, Drones, Satire, and Free Speech
"International Market (Ode to My Father)," ...
Terror as Tool of Censorship
A Very Happy New Year 2015!
None of My Business
The Annals of the Chosun Dynasty
The Catholic Martyrs of Korea
Meaningless Slogans
Bridges over the Han River: A Tale of Two ...
Democracy in Action in Seoul
An Open Letter to Administrator of Cultural ...
Jeongneung Royal Tomb
WTO Head Proud of Bali Agreement
Korean "Oxbridge" Forum Inaugurated in Seoul
The Waters of Seoul -- Han River
"How We Will Remember You"
Kim Gu, Independence Fighter
Korean Local Government Has Matured, ...
Seoul Subway Forces Senior Expats to Subsidize ...
Syngman Rhee, 1st President of Republic of ...
Ernest Bethell -- Champion of a Free Press
Homer Hulbert – A Foreign Korean Patriot
Korea's Own "Mini Winter Olympics"
Happy "Valentine's Day"
Cheongwadae -- A Blue-Hued Power House
Bangkok Shutdown? Hardly!
US Vice President Biden Speaks in Seoul
The Annals of Kings and Presidents
Cultural Values in Korea
Of Dukes and Hazard
State Visit -- Tripping the Light Fantastic
Seoul Mayor Park Won-Soon Awards Honorary ...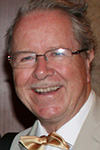 Alan Timblick serves as President of The Seoul Times. He grew up in England, graduated from Oxford University, and has lived in Seoul for over three decades. A former banker, he also worked for the Korean government as head of Invest Korea and for Seoul City as head of the Seoul Global Center.