National
Sewol Ho: In Memoriam
"How We Will Remember You"
The First Condolence Poem by News Media CEO
By Alan Timblick
President of The Seoul Times

Wailing Seas — Desperate rescuers are searching for possible survivors on cold seas off Jindo Island in S. Korea as S. Korea's largest cruise ship "Sewol" capsizes with 476 passengers and crews on board. Close to hundreds, mostly of them high school students on school excursion, are presumed to be entombed in capsized ship under the cold water. With nation's greatest maritime accident S. Korea is engulfed by a stage of "national tragedy."
"How We Will Remember You"
By Alan Timblick
President of The Seoul TimesIt was not supposed to end like this
It was meant to be for fun
Not a tragic, all-too abrupt end
Of lives barely begun.We who live still,what can we say
Beyond your watery grave?
Too late to urge, "hang on, be brave!"
"Find other lives to save!"
What meaning's there to each of you, ne'er to know
Why the rich promise of life was so quick to go?Yet you, each one, in your own way
In loved ones' hearts will ever stay
Your pet-names, gestures, unique faces
For ever witness to the places
you filled with your voices and your zest.Each one of you, in some fine way, always was the best
To someone whom you loved.
That's how we will remember you
Because you loved, laughed, and lived
And though your loss is so hard to bear,
We thank you, just for being there.
Sewol-ho Sinking
Sewol-ho (世越號), the largest cruise ship in South Korea, sank off Jindo lsand in southern seas of South Korea on April 15, 2014, while it was en route to Jeju Island with 476 passengers and crew on board.Hundreds of coast guard, maritime police, military, and fishing vessels have been fighting the fast currents and choppy surf on seas still cold, assisted by scores of helicopters and 200 rescue personnel, to save more lives since the accident.As of May 1, 2014 a total of 213 people confirmed dead and 89 are still missing. Only 174 were saved mostly on the day of the accident of 6,825-ton cruise ship.Most of the victims were high school students of Danwon High School in Ansan City, Gyeonggi Province, who were on a school trip to the resort island of Jeju.

Related Articles
Joseph J. Day MBE Dies of Cancer in Seoul
"S. Korea Not Backward But President Is!"
bRexit: a Denial of History
An Open Letter to Mayor Park Won-Soon!
Seoul Mayor Park Won-Soon Meets Foreigners
Town Meetings for Foreign Residents of Seoul
Protection of Diplomats
"Valentine's Day"
The Solution to Learning English
Hangeul: A Reassessment
King Sejong and Hangeul
War Becomes Real in Clint Eastwood's True ...
An Ode to the People of Korea
"The Unbroken"
Strong Won or Weak Dollar?
Baloons, Drones, Satire, and Free Speech
"International Market (Ode to My Father)," ...
Terror as Tool of Censorship
A Very Happy New Year 2015!
None of My Business
The Annals of the Chosun Dynasty
The Catholic Martyrs of Korea
Meaningless Slogans
Bridges over the Han River: A Tale of Two ...
Democracy in Action in Seoul
An Open Letter to Administrator of Cultural ...
Jeongneung Royal Tomb
Seo Jai Pil, Founder of "The Independent"
WTO Head Proud of Bali Agreement
Korean "Oxbridge" Forum Inaugurated in Seoul
The Waters of Seoul -- Han River
Kim Gu, Independence Fighter
Korean Local Government Has Matured, ...
Seoul Subway Forces Senior Expats to Subsidize ...
Syngman Rhee, 1st President of Republic of ...
Ernest Bethell -- Champion of a Free Press
Homer Hulbert – A Foreign Korean Patriot
Korea's Own "Mini Winter Olympics"
Happy "Valentine's Day"
Cheongwadae -- A Blue-Hued Power House
Bangkok Shutdown? Hardly!
US Vice President Biden Speaks in Seoul
The Annals of Kings and Presidents
Cultural Values in Korea
Of Dukes and Hazard
State Visit -- Tripping the Light Fantastic
Seoul Mayor Park Won-Soon Awards Honorary ...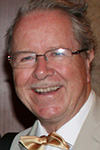 Alan Timblick serves as President of The Seoul Times. He grew up in England, graduated from Oxford University, and has lived in Seoul for over three decades. A former banker, he also worked for the Korean government as head of Invest Korea and for Seoul City as head of the Seoul Global Center.