National
Past & Present: 6
Kim Gu, Independence Fighter
By Alan Timblick
President of The Seoul Times

| | |
| --- | --- |
| | Kim Gu with Syngman Rhee — Kim Gu poses with Syngman Rhee in front of Injeongjeon (ìÒïÙîü) of Changdeokgung (óãÓìÏà) Palace in Seoul in the summer of 1946, one year after Korea¡¯s liberation from Japan¡¯s colonialism. Kim Gu (ÑÑÎú: 1876— 1949), legendary independence fighter, was politician, educator, the president of the Provisional Government of the Republic of Korea. He was of the founding members of the nation. On June 26, 1949, Kim was assassinated by Ahn Doo-hee in his Gyeonggyojang office. |
Some historians love to speculate about alternative outcomes. And some like to debate whether specific individuals play a part in determining the future or if the veldt-geist trends of human and social evolution would press on relentlessly regardless of the lives of particular men.In the context of the Korean Peninsula, one puzzling "what if?." question is how matters might have turned out if, instead of Syngman Rhee, his contemporary, rival and one-time friend, Kim Gu had become the first president of the Republic of Korea had the course of affairs turned out differently.As one of the former presidents of the Korean Provisional Government in exile set up in Shanghai during the Japanese occupation, Kim Gu was a well-known political figure and in 1945 he was allowed by the US Military Administration to return to Korea around the same time as Syngman Rhee, another former president of the Provisional Government.Kim Gu was by then almost seventy years old. He had been prominent in politics since his teenage. Although he had been born into a humble peasant family, he had followed a rudimentary education at the local school and from a very early age showed decisive leadership qualities. In the Donghak uprising which sought fairer treatment for the agricultural workers he played a key role but the peasant army was put down by government and Japanese troops.Within a short time after the assassination of the Empress Myeongseong, Kim Gu was arrested for killing a Japanese man whom he suspected of being involved in that assassination. He was sentenced to death but had the sentence commuted. While in jail, he made use of the time by studying western political thought and by teaching other prisoners how to read.After the annexation of Korea in 1910, Kim was again jailed, this time by the Japanese authorities who accused him of complicity in the activities of the liberation movement. This time he spent three years as a prisoner.When the First of March Movement of 1919 was heavily suppressed by the authorities, Kim Gu decided that he could make himself more useful in exile than waiting to be arrested again. He fled to China and joined the Korean Provisional Government in Shanghai. He served for a while as the head of Security and then in 1927 was elected as its president.There was obviously a rivalry between Kim and Syngman Rhee and when both were back in Seoul after liberation they had strongly differing views about the formation of a government. Kim Gu in some ways had the edge over Rhee. As an organizer of partisan troops, he had experience of military leadership, while Rhee displayed the image of scholar and academic.Kim Gu was totally against the de facto partition of the country by the establishment of two governments, one in Seoul and one in Pyeongyang. He held that ideology should play a secondary role to patriotism and he even travelled to Pyeongyang to hold talks with the North Korean leader Kim Il-Sung to try to find a way to unite the two sides. His mission failed and in 1949, at the age of seventy three he was assassinated by a right-wing anti-communist.The Kim Gu Museum & Library opened on Oct. 22, 2002 to disseminate the life and thoughts of Kim Gu (1876~1949). This museum and library is located within Hyochang Park in Hyochang-dong, Yongsan-gu, Seoul.

Related Articles
Joseph J. Day MBE Dies of Cancer in Seoul
"S. Korea Not Backward But President Is!"
bRexit: a Denial of History
An Open Letter to Mayor Park Won-Soon!
Seoul Mayor Park Won-Soon Meets Foreigners
Town Meetings for Foreign Residents of Seoul
Protection of Diplomats
"Valentine's Day"
The Solution to Learning English
Hangeul: A Reassessment
King Sejong and Hangeul
War Becomes Real in Clint Eastwood's True ...
An Ode to the People of Korea
"The Unbroken"
Strong Won or Weak Dollar?
Baloons, Drones, Satire, and Free Speech
"International Market (Ode to My Father)," ...
Terror as Tool of Censorship
A Very Happy New Year 2015!
None of My Business
The Annals of the Chosun Dynasty
The Catholic Martyrs of Korea
Meaningless Slogans
Bridges over the Han River: A Tale of Two ...
Democracy in Action in Seoul
An Open Letter to Administrator of Cultural ...
Jeongneung Royal Tomb
Seo Jai Pil, Founder of ¡°The Independent¡±
WTO Head Proud of Bali Agreement
Korean "Oxbridge" Forum Inaugurated in Seoul
The Waters of Seoul -- Han River
"How We Will Remember You"
Korean Local Government Has Matured, ...
Seoul Subway Forces Senior Expats to Subsidize ...
Syngman Rhee, 1st President of Republic of ...
Ernest Bethell -- Champion of a Free Press
Homer Hulbert – A Foreign Korean Patriot
Korea's Own "Mini Winter Olympics"
Happy "Valentine's Day"
Cheongwadae -- A Blue-Hued Power House
Bangkok Shutdown? Hardly!
US Vice President Biden Speaks in Seoul
The Annals of Kings and Presidents
Cultural Values in Korea
Of Dukes and Hazard
State Visit -- Tripping the Light Fantastic
Seoul Mayor Park Won-Soon Awards Honorary ...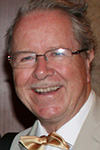 Alan Timblick serves as President of The Seoul Times. He grew up in England, graduated from Oxford University, and has lived in Seoul for over three decades. A former banker, he also worked for the Korean government as head of Invest Korea and for Seoul City as head of the Seoul Global Center.